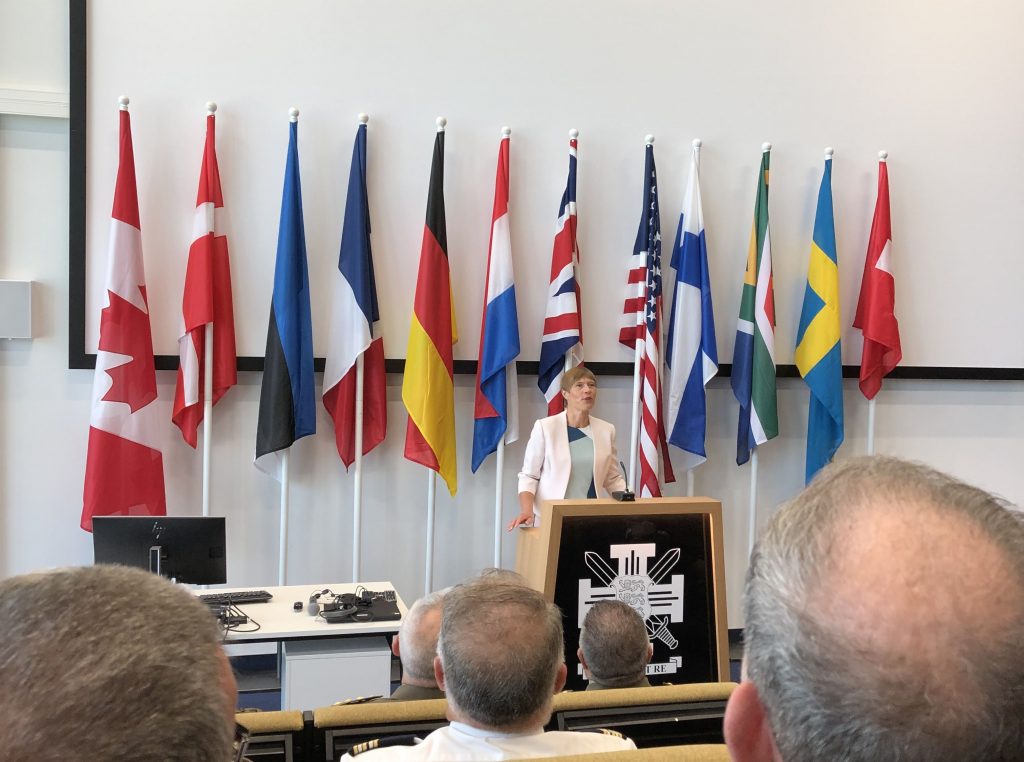 This year the CIOR (Confédération Interalliée des Officiers de Réserve, also known as the Confederation of Reserve Officers) and the CIOMR (Confédération Interalliée des Officers Médicaux de Réserve, or Confederation of Medical Reserve Officers ) which brings together medical Reservists, held their largest annual meeting in Tallinn, Estonia for several days in August.
The Confederation is made up of NATO member states and other participating countries.  Representing over 1.3 million Reservists in total it is the world's largest military Reserve Officers organisation.
The event started with an opening ceremony of the congress and involved a number of symposiums, workshops and military skills competitions over the week. Some of the symposiums involved key topics such as crisis management, organisational ability, presentation techniques, the new challenges for millennial officers and modern conflicts.
This year several employers from the UK, including our Association's own Head of Engagement, representatives from Birmingham Youth Sports Academy, Newcastle General Hospital, Riverdale Insurance and Wandsworth Council were invited to attend and see some of their Reservists in action.  This enabled them to see the types of activities Reservists undertake and understand more about why the Reserve Forces are so crucial to the growth of the military.
During a medical exercise one of the civilian surgeons who attended was asked to present their thoughts on one of the specific organisational tasks that they were engaged in.  The surgeon was very impressed with their coordination and rapid response in a crisis situation, and could appreciate the crossover of vital skills in both the military and civilian arenas.
You can find out more about the congress and view more photographs from the event here.