Over 50 guests joined our Engagement Team for a webinar focused on exploring how the Armed Forces support youth and community groups in our region.
Representatives from the Armed Forces often visit schools and colleges to deliver careers talks and showcase the roles on offer in the Military, but their work with youth within the community can often go unseen.
Hosted in partnership with the three services, 'Empowering our Youth' provided a platform for engagement teams from the Royal Navy, British Army and Royal Air Force to share how they have worked with local youth and community groups to provide beneficial activities.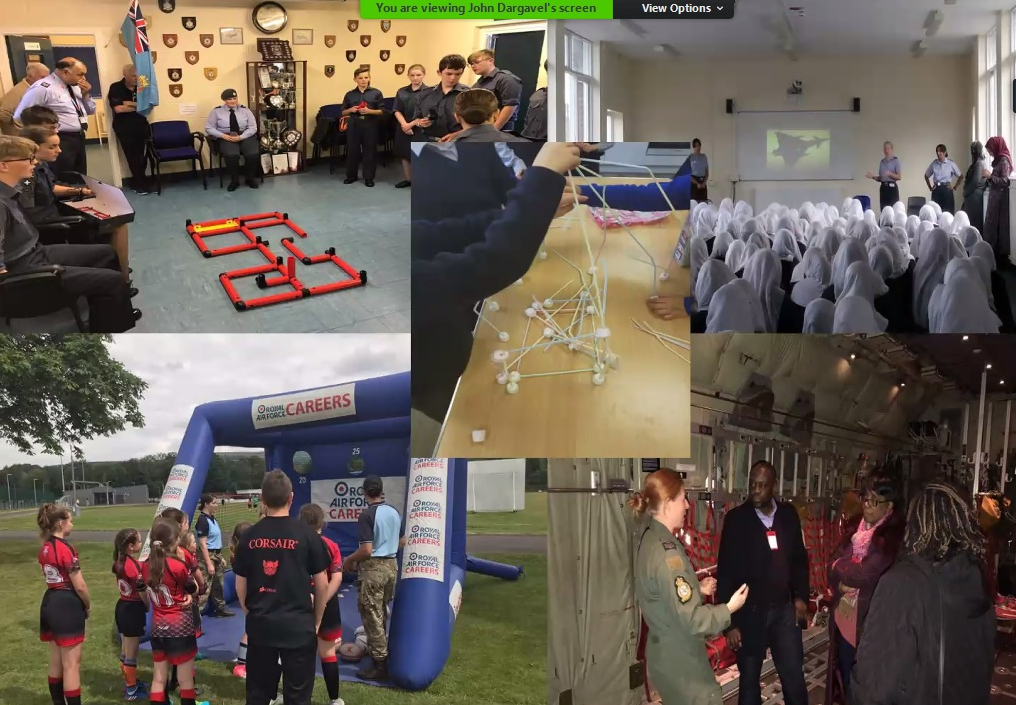 Leadership and mentoring programmes, STEM activities, historical presentations, team building challenges and careers talks are just some of the opportunities the forces can deliver to youth groups.  Aiming to inspire and enthuse the next generation, they can also be adapted to suit different age groups.  At present most of the activities are running in the virtual sphere in line with Covid-19 guidance, but it is hoped they can return to running these face-to-face later this year.
Birmingham Youth Sports Academy (BYSA) is one of the organisations who have benefitted from working with the Armed Forces engagement teams.
As a voluntary organisation they provide football coaching sessions for young people aged 6-18 in Small Heath and the surrounding areas in Birmingham.  Working alongside other football foundations and voluntary groups, they provide an opportunity for young people to take part in sports on a grassroots level, make new friends, learn about health and fitness and improve their teamwork skills.
Anwar Khattak, Founder of  BYSA, praised their experiences of the partnership so far by saying: "We promote sports, education and mentoring to the youth to develop their core skills, ability, techniques, life topics, targets and futures.
"We have worked in partnership with the Armed Forces closely.  The Royal Navy and the RAF delivered an intense 12-week mentoring programme, which was challenging every week for the kids.  They made it interesting with team building exercises, mental and physical activities, first aid, support exercises, confidence building activities and presentations.
"We had over 20 kids that benefited from this programme which was well executed and delivered. It will benefit them moving into the real work they will be facing.  We hope to be doing more in the near future with our other groups and look forward to working with them and the other authorities that have also partnered up with us."
To find out more about the opportunities that the Armed Forces could bring to your group, please contact our Head of Engagement, Siamha Butt on wm-headeng@rfca.mod.uk
You can find out more about our upcoming events on our events calendar.