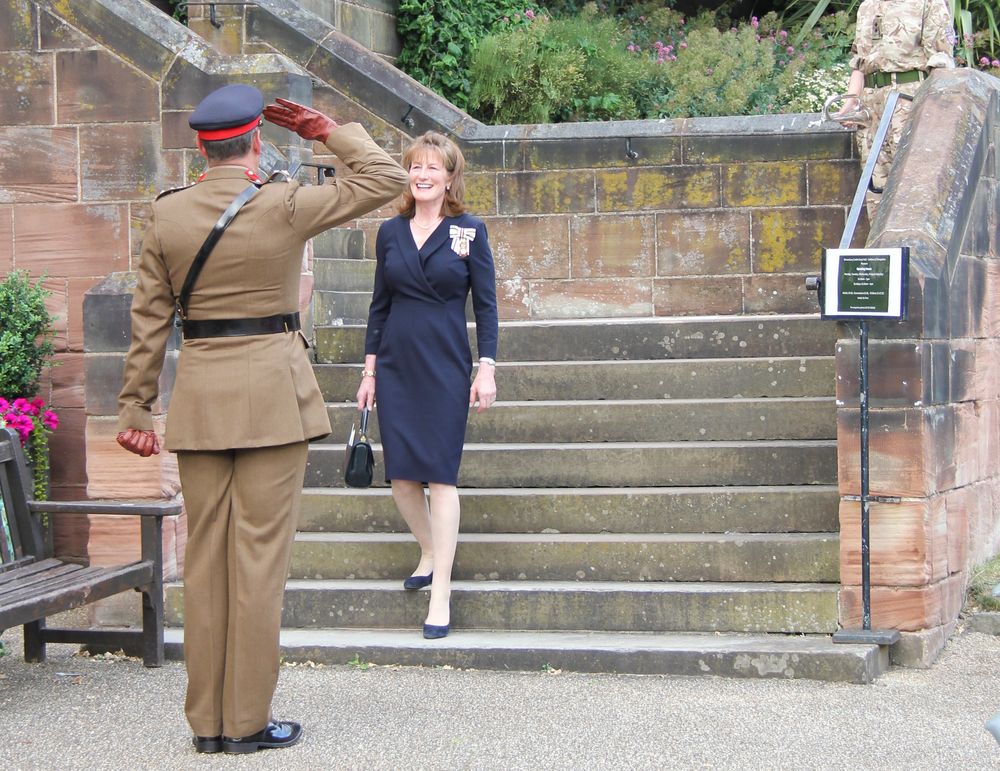 Shrewsbury Castle was the magnificent venue to play host to the Shropshire Lord-Lieutenant Awards presentation ceremony evening on the 1st July 2021.
With last year's presentation being held virtually, it was a momentous occasion for the county as they were able to hold their first face-to-face presentation ceremony in over 18 months.
As an open-air event in the castle grounds, the grand backdrop provided an ideal location to celebrate the achievements of the young people and volunteers in the county, within current COVID-19 restrictions.
Mrs Anna Turner, Her Majesty's Lord-Lieutenant for Shropshire, presented the three new incoming cadets with their Lord-Lieutenant's Badge, welcoming them to their new roles.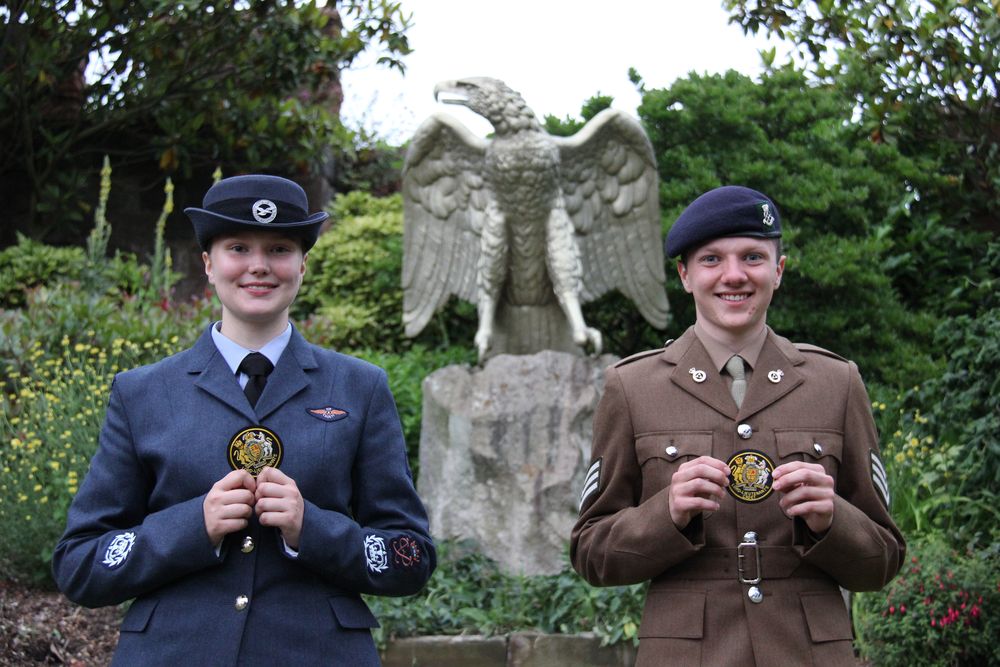 This year's new Lord-Lieutenant's Cadets are Cadet Warrant Officer Harriet Simmonds (Royal Air Force Air Cadets), Cadet Warrant Officer Alex Bryan (Royal Air Force Air Cadets) and Cadet Sergeant Joel Kelly Shropshire Army Cadet Force).
Two cadets remaining in post as Lord-Lieutenant's Cadet for a further year are Able Cadet Charlie Watkin from the Sea Cadet Corps and Cadet Sergeant Isabella Rennison, representing the Combined Cadet Force.
The cadets will hold their post for a year, assisting the Lord-Lieutenant in her duties and representing their respective units at county events, Royal visits and special occasions.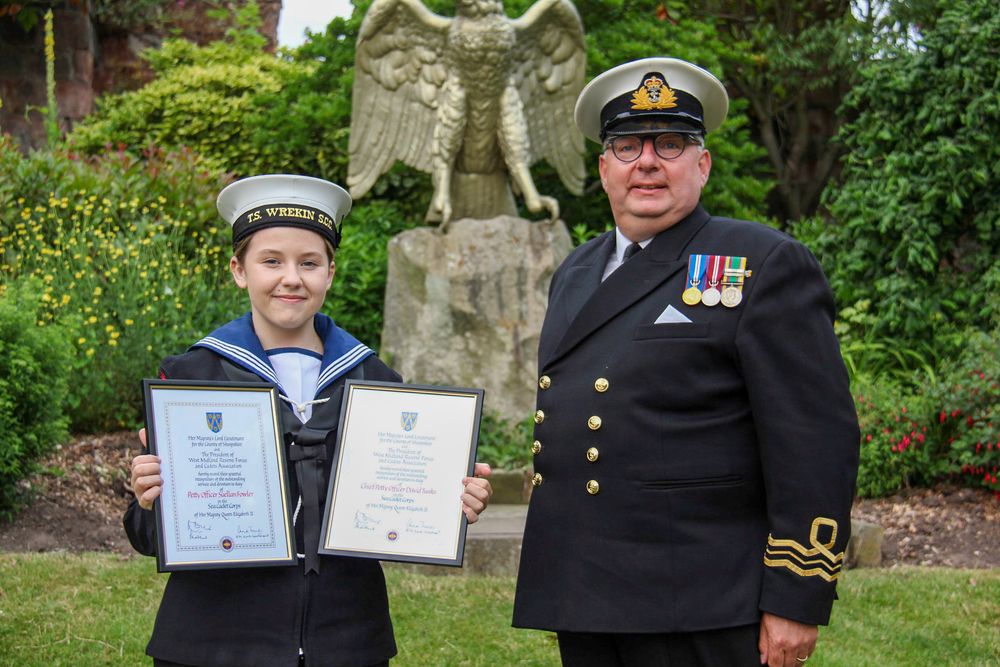 A certificate was awarded to Cadet Sergeant Abbey Rooney, the outgoing cadet from Shropshire Army Cadet Force, marking her past year of service.
Cadet Sergeant Joel Kelly said of his appointment, "I am extremely proud to have been nominated to represent the Army Cadet Force in the role of Lord-Lieutenant's Cadet, and being selected is a real honour.
"It will give me an opportunity to attend amazing events and meet inspiring people whilst carrying out my duties.
"The weekends and camps are my favourite parts of the Army Cadets.  This is where we can put all of our skills together and work as a team to achieve a common goal – I feel this is an ideal demonstration of our growth both personal and collectively.  This inspires me to further improve myself and develop!"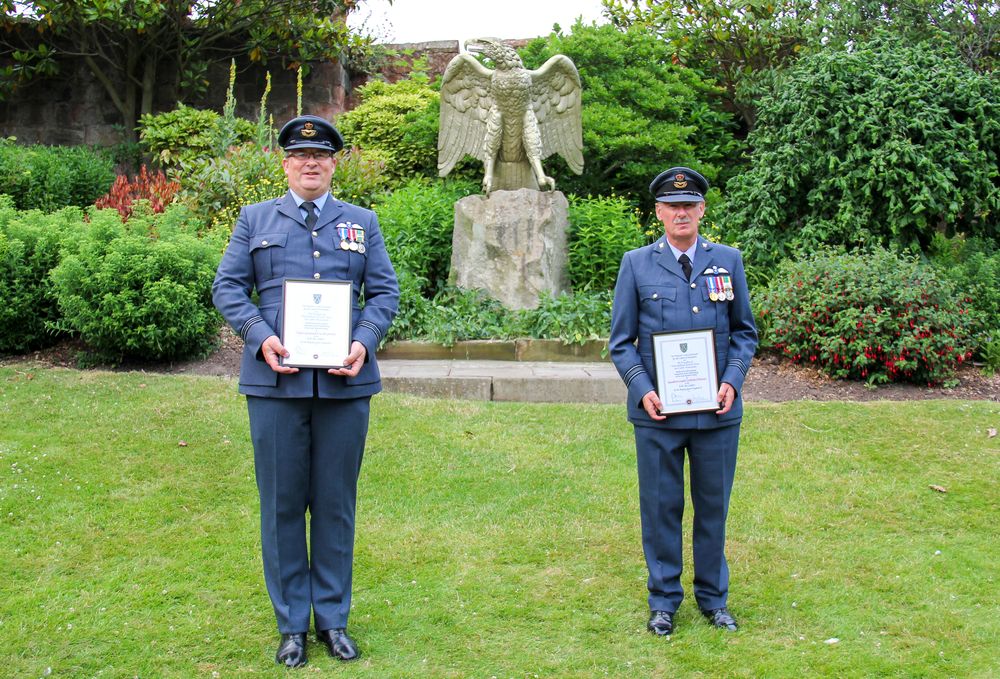 Certificates were also presented to several adult instructors from across Shropshire in recognition of their exceptional work, outstanding service and devotion to duty.
The Lord-Lieutenant's closing address praised the work carried out by all the cadets, adult instructors, and families of all the cadets within the county, looking forward to the year ahead.
Read more about the Lord-Lieutenant's Awards and the role of Her Majesty's Shropshire Lieutenancy.
Find out more about how you can join the Cadet Forces in our region as a cadet or adult volunteer, and the opportunities available.
Published 04/08/2021