What is the Armed Forces Covenant?
The Armed Forces Covenant represents a promise by the nation ensuring that those who serve, or have served, and their families, are treated fairly.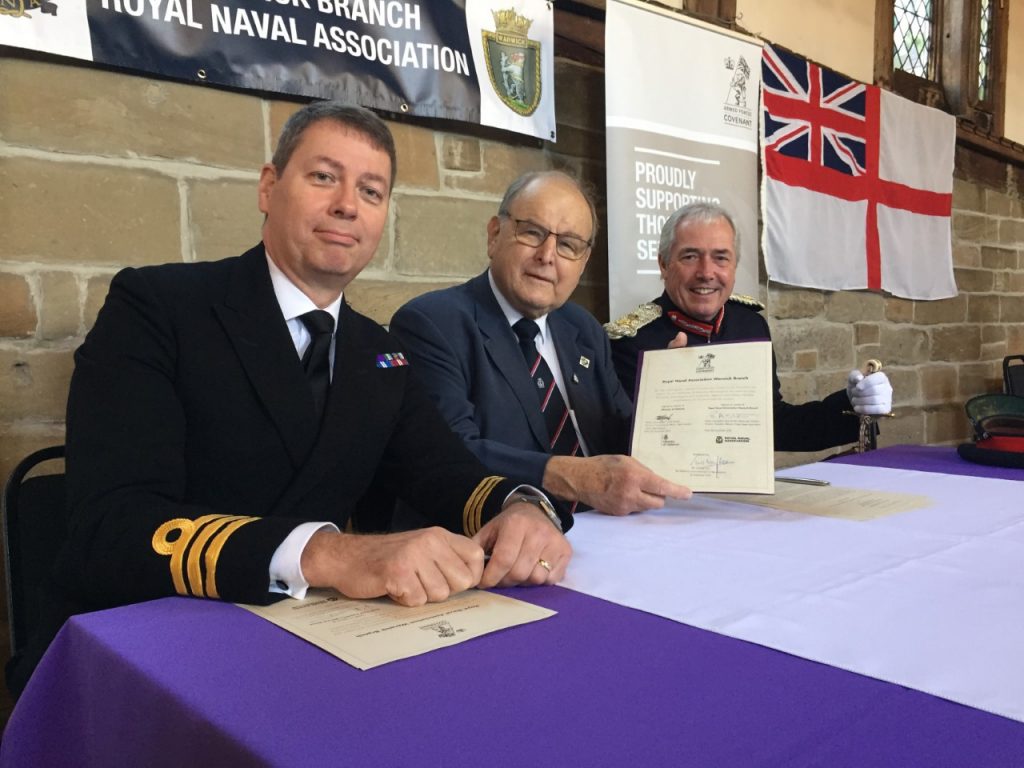 Its key principles are that the Armed Forces Community should face no disadvantage compared to other citizens in the provision of public and commercial services; and that special consideration is appropriate in some cases, especially for those who have given the most, such as the injured and the bereaved.
The Covenant belongs to the whole nation. Local authorities, local communities, public services, businesses, charities, individuals and the Armed Forces themselves have a role to play. Businesses are encouraged to sign the Armed Forces Covenant to show their support. The process involves making a range of written and publicised promises to set out their support to members of the Armed Forces Community who work in their business or access their products and services.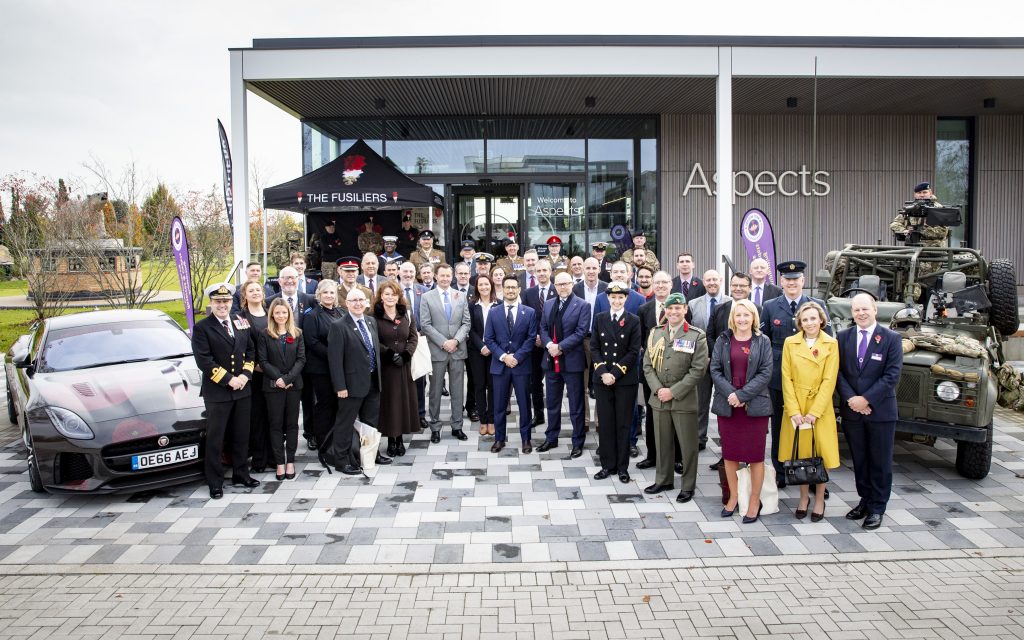 Voluntary pledges of support from businesses typically include policies that encourage Reserve service, support the employment of Veterans and Service spouses/partners and give the Armed Forces Community a fair deal on commercial products and services. Businesses decide how they choose to commit their support. All Armed Forces Covenants are then signed by a person in authority who can ensure that commitments are implemented and maintained.
Over 4900 Armed Forces Covenants have been signed since 2014, available to view on the Government's Armed Forces Covenant webpage. The rate of signings is ever-increasing, and currently growing at an average rate of around 25 new signatories a week. The Ministry of Defence recognises and rewards employers who pledge, demonstrate or advocate their support to the Armed Forces Community through the Employer Recognition Scheme (ERS), allowing businesses to work towards the Bronze, Silver and Gold Awards. You can nominate yourself for a Bronze Award. Silver and Gold Awards are bestowed to organisations meeting specific criteria (further information online).
Why sign the Armed Forces Covenant?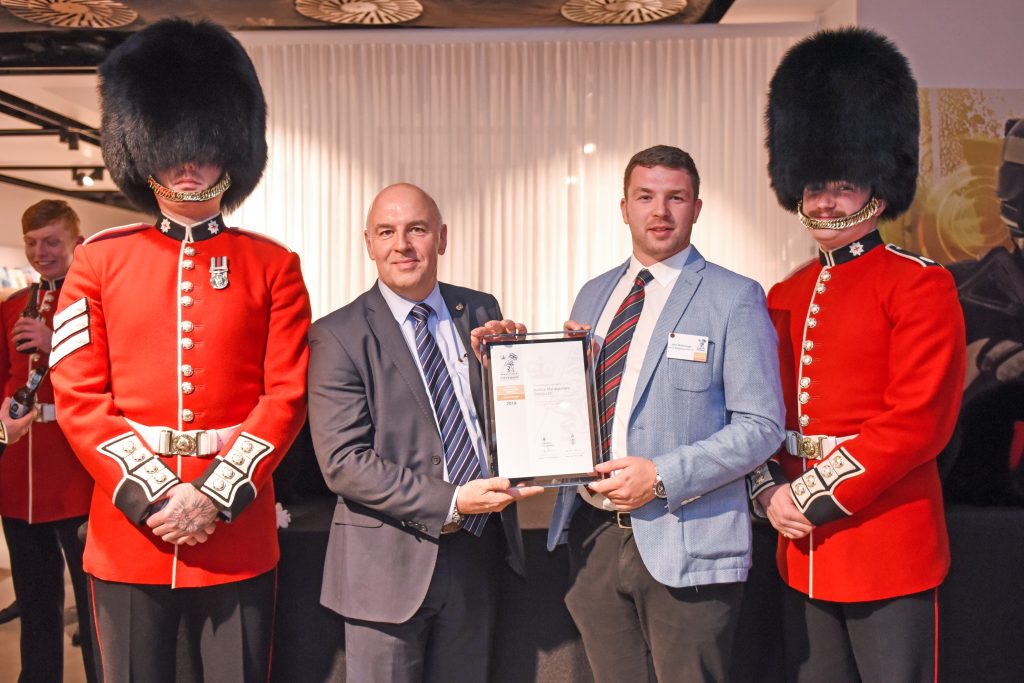 The Armed Forces Covenant allows your business to focus their support for the Armed Forces Community in a single document, forming the foundation for a partnership with Defence.
Signing the covenant means that you are supporting your employees who choose to serve the nation as Reservists (Reservists represent 18.5% of the operational capability of the UK Armed Forces).
Signing the Covenant will allow you to demonstrate you are Forces Friendly, thereby attracting military personnel to your business.
Corporate Social Responsibility (CSR) - Defence sits at the heart of communities. Becoming Armed Forces friendly allows you to align some of your CSR objectives in support of Defence
This is a great opportunity to network with other Forces Friendly employers at our many local engagement events every year.
Closer working links with Defence could allow more opportunities to work together for mutually beneficial objectives i.e. staff training, free recruitment support and adult volunteering opportunities for staff through the Cadet Forces.
Signing the Armed Forces Covenant will allow the Regional Defence Relationship Management team at the MoD to publically recognise and reward your existing and future support for the Armed Forces Community.
What are the benefits of employing a Veteran or Reservist?
Reservists and Veterans bring world-class transferable training, paid for by Defence. Military training develops the core skills of self-confidence, determination, teamwork, problem-solving leadership and ability to work under pressure. CMI estimates the value of training at £8,000 per person.
Reservists are fit, focused and have can-do attitudes. They may have operated in locations and situations that require sound judgement, respect for others, loyalty, integrity and courage, both physical and moral.
Individuals with experience in military service have exceptional team spirit and the ability to lead and follow, qualities that are seamlessly transferred to your organisation.
Steps for signing the Armed Forces Covenant
Signing the Armed Forces Covenant is a simple, straight-forward process, steps are as follows:
Download the Armed Forces Covenant template document (or email wm-reed@rfca.mod.uk for a copy).
Edit section 2 of the template document to outline your own commitments to the Armed Forces Community. All the pledges can be changed to areas of interest and what you wish to commit to (please do not hesitate to call or email if you would like to discuss this further, or wish to discuss any ideas you may have about what your company can commit to).
Add your company name, appointment and logo to page one of the Covenant pledge.
A senior representative of the company should sign page one.
Scan and email the complete document to the Armed Forces Covenant team (AFCovenant@rfca.mod.uk). Please also supply your head office address and registered company number.
Defence Relationship Management Head Office will register your Covenant, and reply with an Armed Forces Covenant logo and T&Cs for its use. Your Armed Forces Covenant pledge will be uploaded onto the website.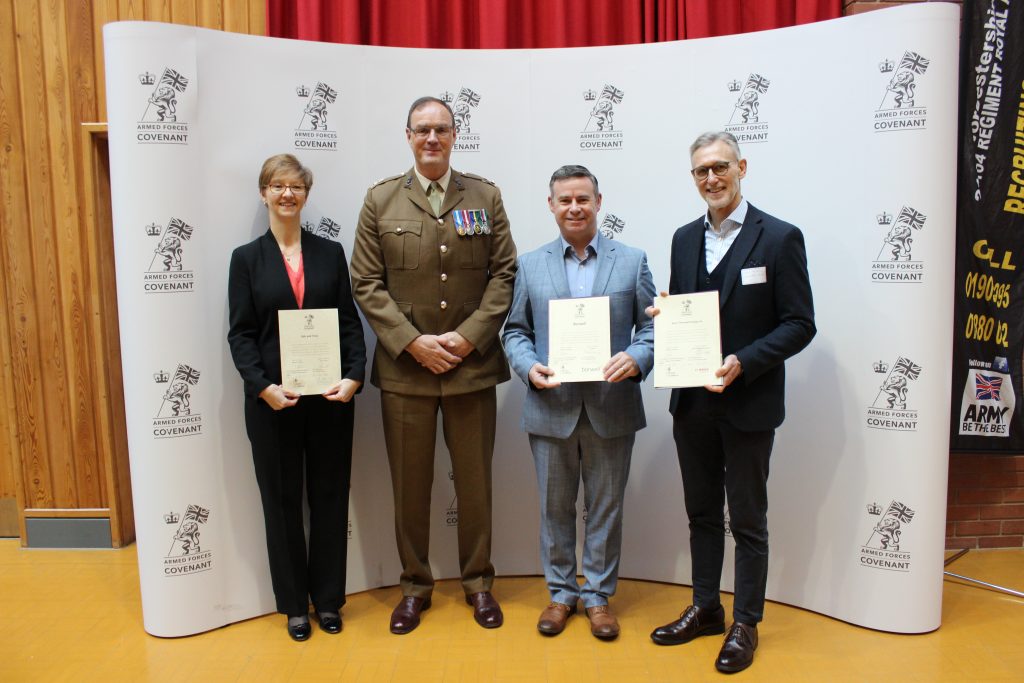 If you wish to have your pledge co-signed by a member of the Armed Forces, we can make the necessary arrangements.
We can also support with a signing ceremony to publicise your Armed Forces Covenant. Feel free to email wm-reed@rfca.mod.uk for more information.
Next Steps
The Regional Employer Engagement team, Graham Whitehouse, Phil Sinclair, Carl Bilboe and John Dargavel, will be happy to support you with your Armed Forces Covenant pledges. Contact them on 0121 274 2228 or wm-reed@rfca.mod.uk.
Once you have signed the Covenant your pledge will be uploaded to https://www.armedforcescovenant.gov.uk/get-involved/who-has-signed-the-covenant/
If you plan on doing any social media communications around your Covenant pledge, we would be grateful if you could tag us in @wmrfca on Facebook and Twitter and @West Midland RFCA on LinkedIn and Instagram.
There is a LinkedIn group and a closed Facebook group for Covenant signatories to share information and best practice. If you would like to join these groups, please go to https://www.linkedin.com/groups/8370172/ for LinkedIn and https://www.facebook.com/groups/1445250439025727/ for Facebook (click 'request to join') to take part in the conversation.
We will keep you involved in the 'Armed Forces Network of Supportive Employers' by informing you of training events, breakfast meetings and networking events.