The Royal Naval Reserve is an integral part of Britain's naval forces.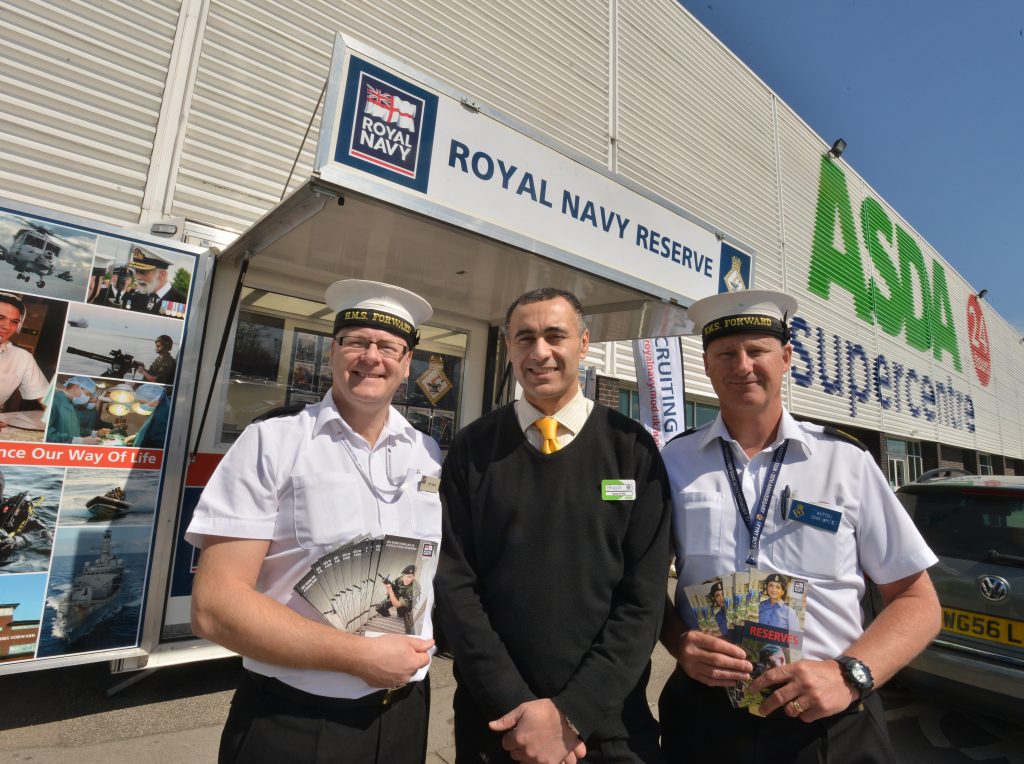 The men and women who serve in the RNR are drawn from all walks of life and train for a variety of roles to enable the Royal Navy to meet its operational commitments. These include Operations Branch, Medical Branch, Force Protection and Logistics.
Of the UK's 13 RNR Training Centres, one is situated in the West Midlands. HMS Forward is located not far from Birmingham City Football Club. The Unit trains on Tuesday evenings between 19:00 – 21:00.
Who can join?
To join as a Rating you need to be 16-40 (45 for ex-Royal Navy personnel) and be a citizen of the United Kingdom, Commonwealth or Republic of Ireland and should normally have lived in the UK for at least five years. The age restrictions are the same for those wishing to join as Officers but there are also certain academic qualifications required.
What is the commitment?

In normal peacetime circumstances, you will be required to undertake a minimum of 12 days non-continuous training per annum, made up of midweek training evenings and some weekends. You would also need to complete 12 days of continuous training, ideally in a single block.  Most new entrants will be expected to attend training nights once a week.
As a member of the RNR, you would be subject to the provisions of the Reserve Forces Act 1996 and therefore, liable to compulsory call-out for a national emergency or in support of military operations outside the UK, including humanitarian operations and disaster relief.
What is the reward?
You will be paid the same daily rate of pay as the regular Royal Navy for all training, receive travel expenses and an annual tax free bounty (£395 in the first year, rising to £1,556 after 5 years) if you complete a minimum of 24 days training per year.