The Defence Secretary has announced a COVID Support Force to assist public services with the response to the coronavirus outbreak.  As of 23rd March, there are 250 personnel deployed to assist civil authorities with the response.  They form part of 20,000 armed forces personnel currently stood at readiness to take part.
The armed forces have contributed dozens of specialist military planners to Local Resilience Forums who are providing support to public services, local authorities and emergency services in preparing their response to the coronavirus outbreak.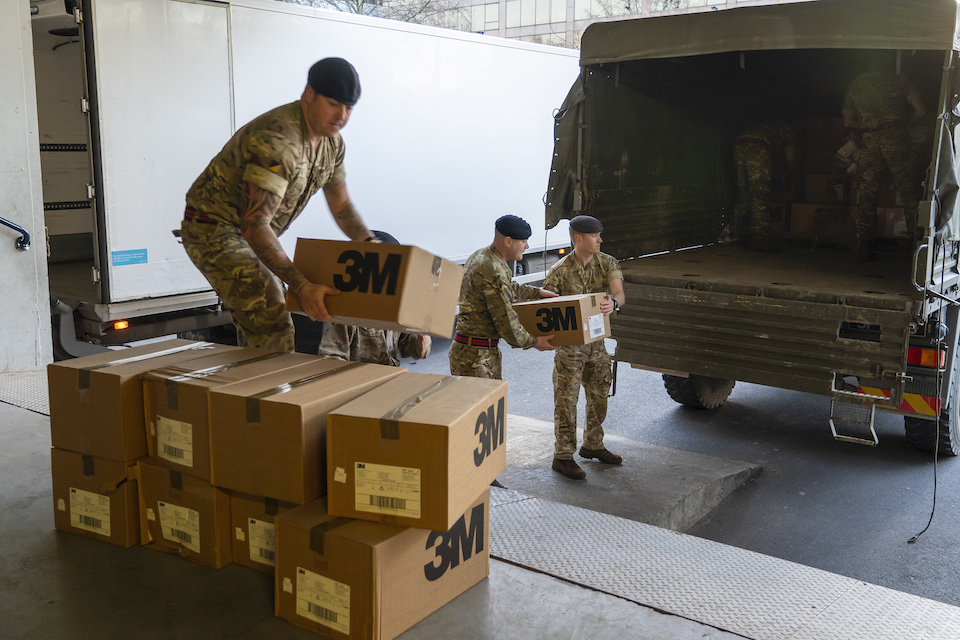 Currently armed forces personnel have started training to drive oxygen tankers in support of the NHS.  Around 150 members of personnel from all three services will be trained to drive supplies of oxygen to NHS facilities if required.  Fifty members of armed forces personnel have begun assisting the NHS with the distribution and delivery of PPE.  The number of personnel is likely to be increased when the programme is running at full capacity.
Military planners and engineers are working alongside the NHS to support their development of the new NHS Nightingale Hospital in London.  It is expected to initially provide support for up to 500 patients with coronavirus, with capacity being scaled up over coming weeks.
The RAF are responding to medical evacuation requests for the transfer of patients, and Forces from Joint Helicopter Command are on standby to provide aviation capability in support to civil authorities.  This will enable access to isolated communities that may not be able to obtain urgent medical care during the coronavirus crisis.
Repatriation flights have already allowed British citizens to return home safely and receive the medical treatment they needed. The Ministry of Defence is also providing logistics assistance to the Government of Gibraltar.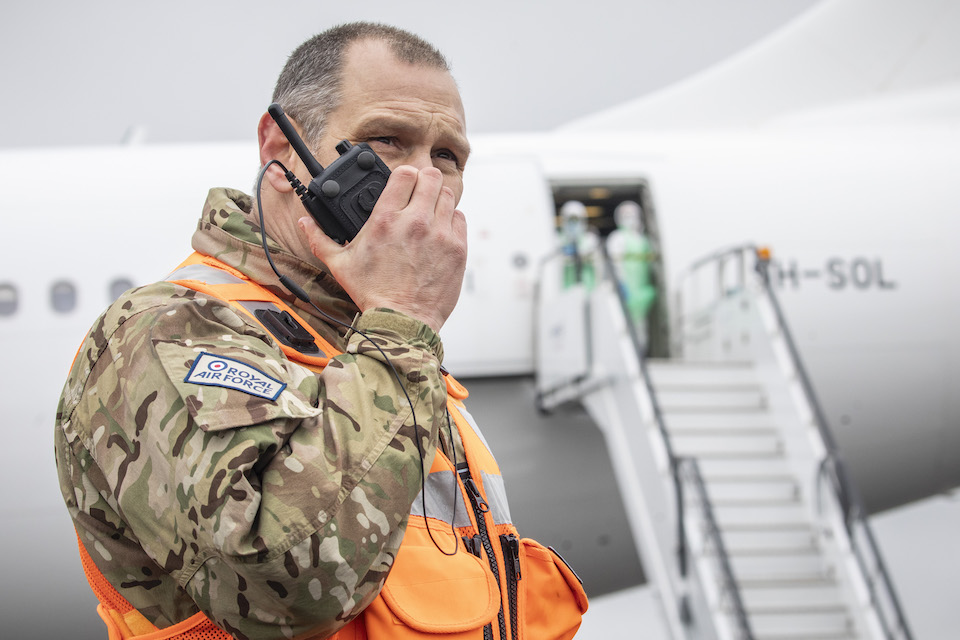 All of these service personnel form part of the wider armed forces community who you already recognise and support through your Armed Forces Covenant pledges.  Now more than ever,   Defence needs the continued commitment and support from your businesses and organisations to help us overcome these difficult times and keep our nation safe.
510 employers in the West Midlands region to date have signed the Armed Forces Covenant, proudly showing their support for our armed forces.
Chief Executive of West Midland RFCA, Colonel Richard Maybery commented: "During this most challenging of periods, our armed forces have a vital role to play in supporting the NHS, Local Authorities and many others.
"Our partner employers have already demonstrated their support and commitment to the armed forces through the pledges contained in the Armed Forces Covenant.
"Over the coming weeks, West Midland RFCA stands ready to support the Defence effort in whatever way it can. Equally, we are also geared up to deliver any employer support required in the event that their reservists are mobilised.  Please do not hesitate to get in touch for any advice."
If you have any queries regarding employer support, employing service leavers, or how to sign the Armed Forces Covenant, please contact our employer engagement team on wm-eeao@rfca.mod.uk or 0121 274 2226.  More information can also be found on our web page here.
Contains public sector information licensed under the Open Government Licence v3.0