The number of cadets and volunteers currently involved with the Combined Cadet Force (CCF) and school units in the West Midlands and surrounding counties has successfully increased by over a third.
Since the inception of the Cadet Expansion Programme (CEP) in 2012, an extra 2262 cadets and 137 new Cadet Force Adult Volunteers (CFAVs) are now located in over 42 units. This includes 27 standalone Combined Cadet Forces, seven Combined Cadet Force Partnerships and eight community units (Sea Cadet Corps and Army Cadet Force).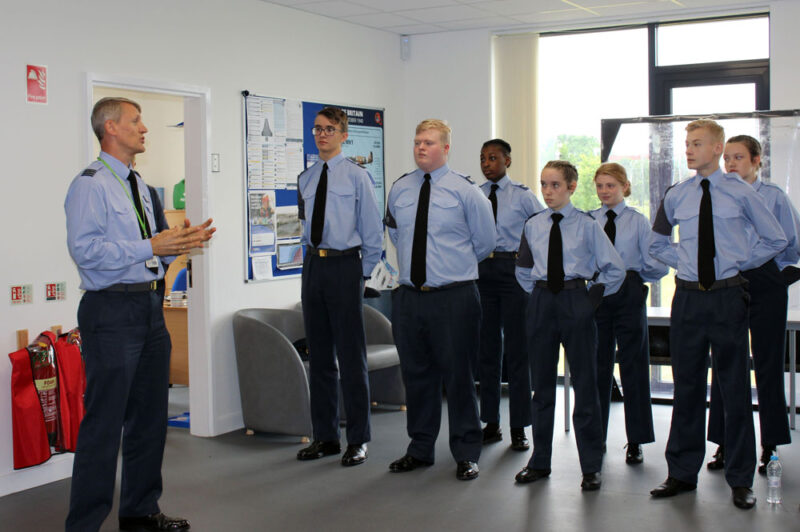 Proving to be a popular extra-curricular choice for both young people and adults alike, it brings the region's numbers up to a total of 6262 cadets and 356 CFAVs in all of the units.
Originally launched by the Prime Minister, the programme aimed to deliver 100 new cadet units in English state-funded schools by September 2015.
Following its initial success the Government committed to grow the total number of cadet units in schools across the UK to 500 by March 2020, with £50m allocated from Libor fines to fund the growth.  The CEP target of 500 units was reached six-months ahead of schedule.
The CEP has focused on providing pupils from state schools the opportunity to experience the life-enriching activities of the cadet forces and equip them with skills to help in everyday life.  Pupils can gain qualifications, learn new skills and qualities including self-discipline, strong leadership, self-esteem, confidence, and teamwork.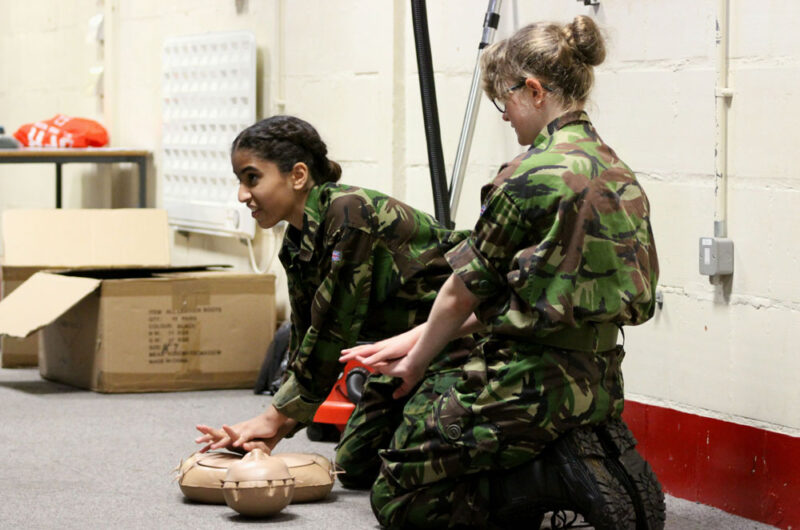 Some of these units are based in areas of high deprivation so the cadet force experience can often provide these young people with once in a lifetime opportunities, and a chance to engage with a different vocational syllabus.
Schools with cadet units have seen the benefits for their students and the positive impact on their school and local community.  Some of these highlights have included improved attendance and behaviour, better relationships between students and teachers, a new motivation to try out new things and achieve more.  Practically their young people are also taking part in more community events.
The positive impacts that the Cadet Forces has on young peoples' development, adult volunteers and wider society has also been highlighted in the University of Northampton's recent report.
The regional Reserve Forces & Cadets Associations across the country employ School Cadet Expansion Officers (SCEO) whose role is to advise schools on the most suitable type of unit for their circumstances and assist them throughout the process.  As the programme is now at capacity to create new units, the focus is to develop the existing units and support their staff, volunteers and cadets as they grow in strength.
"The Cadet Expansion Programme has been a success in the West Midlands region," said Simon Cuthbert, SCEO for the West Midlands. "Schools participating in the CCF have seized the opportunities on offer from the tri-service cadet forces, coupled with the support from their committed CFAVs, young people are accessing the full cadet experience from field craft to flying.  All of the units are supported by specialist cadet training teams with experienced SNCOs who provide training and support to the cadets and CFAVs.
"Expressions of interest continue to be received – due to services operating at full capacity in the region we are unable to offer them a standalone CCF. However there may be a possibility  for an interested school to partner with an existing established CCF, and schools will also be signposted to the Sea Cadet Corps, Army Cadet Force and Royal Air Force Air Cadets in their local areas.  Schools who wish to, can remain on the pipeline list but they are advised that we cannot guarantee that they will access the CCF."
Find out more about the cadet forces and Cadet Expansion Programme in our region.
Published 10/12/21