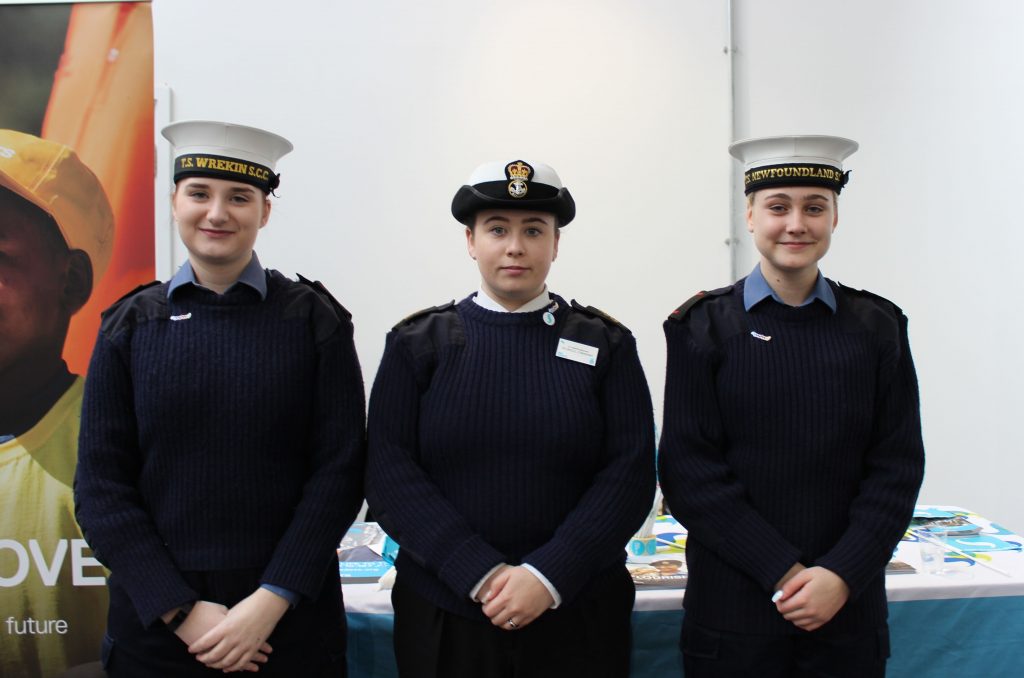 At the beginning of March West Midland Reserve Forces & Cadets Association linked up with West Midlands Women's Voice to take part in an event to celebrate the women defining our region.
'Celebrate the roaring West Midlands' was a day of inspirational panel discussions and presentations to explore and recognise the diversity and strengths of women's experience across business, arts, culture and sport, and discuss the impact of key social themes such as mental health.
Hosted by the West Midlands Women's Voice, the event offered the chance for attendees to find out more about key services, local businesses and social opportunities.  The Royal Navy Outreach team and Sea Cadets from the Telford and Wolverhampton detachments were also on hand to showcase career opportunities in the Navy, joining the cadets and volunteering roles.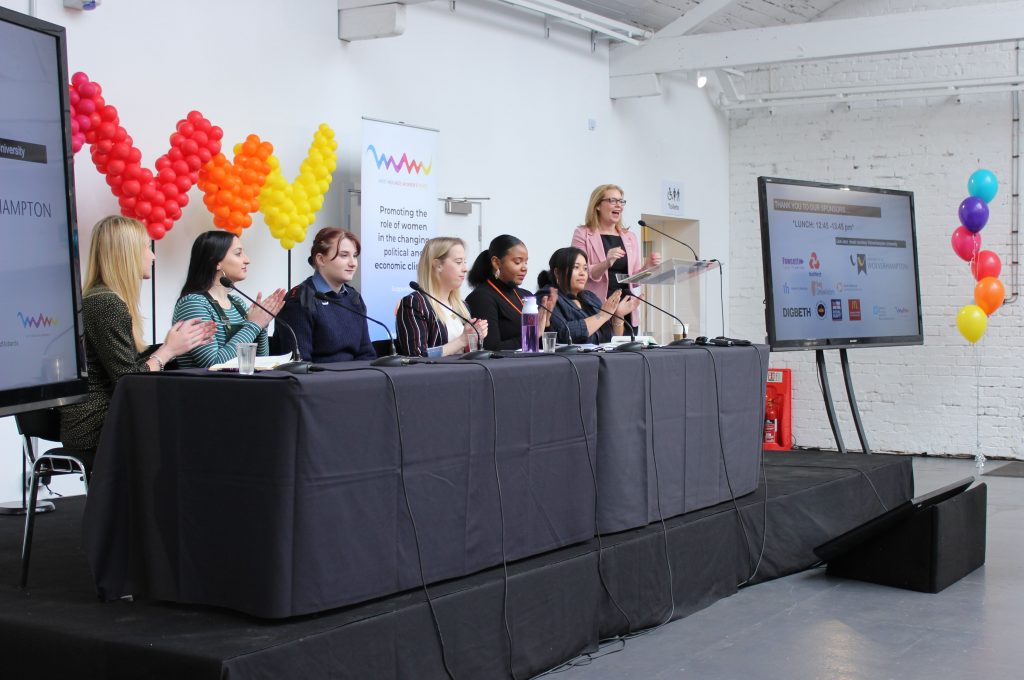 The keynote speakers were Debbie Jevans CBE and Samira Ahmed.  Debbie is a Senior Independent Non- Executive Director of the English Football League and the Wimbledon Tennis Championship, and also a Trustee of the Invictus Games Foundation.  Samira is an award winning journalist, broadcaster and visiting University Professor.
Able Cadet Rebecca Gouge, a Sea Cadet with TS Wrekin in Telford, took part in a youth panel to discuss the challenges and opportunities for young people in our region.  They debated key themes such as climate change, mental health and crime – and shared their personal experiences and aspirations.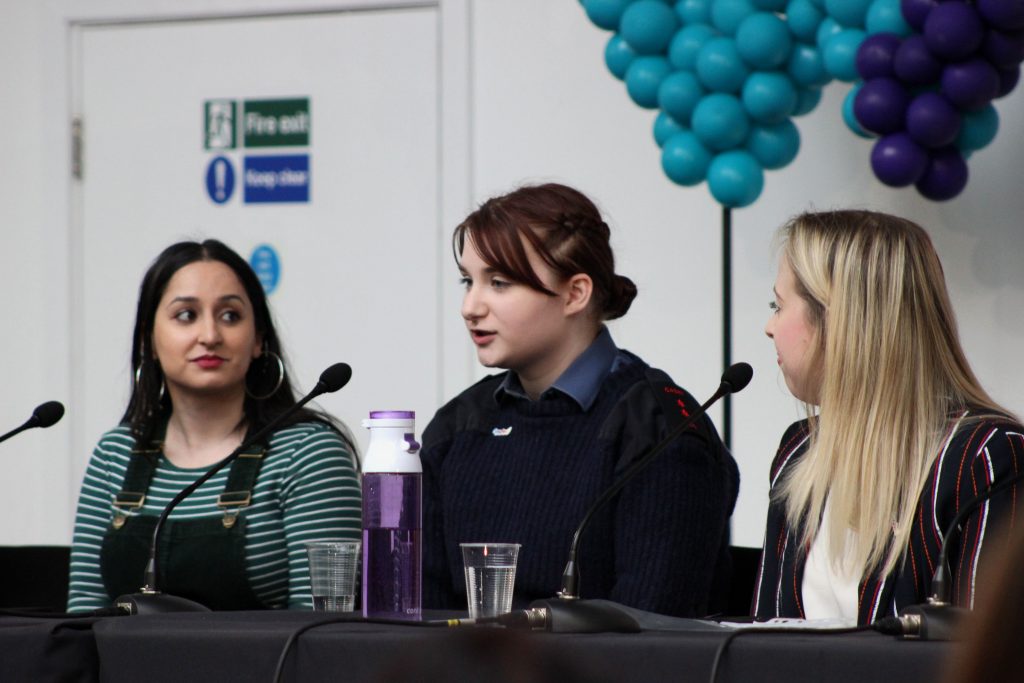 Rebecca joined the Sea Cadets in 2017 and her experience with the cadets has had a positive impact on her life.  She commented:
"I have loved every minute of my time spent with the cadets.  Cadets has helped me with my confidence and has enabled me to speak up regarding my mental health issues.  I have overcome so many challenges whilst with the cadets and have done things that I never thought I would.
"The support Sea Cadets gives me is amazing; staff at the unit are always there for me – even if it is just for advice.  My fellow cadets are also very understanding and have helped me through difficult times.  My life has improved so much since joining and I do not know where I would be without it!"
All unit based cadet activities are currently suspended due to the Covid-19 outbreak, but why not use this time to find out more about the Sea Cadets?  To find out more about joining Telford Sea Cadets as a cadet or adult volunteer visit their webpage here, and Wolverhampton Sea Cadets here.
To find out more about opportunities with the Royal Navy or Royal Naval Reserve, visit their website here.