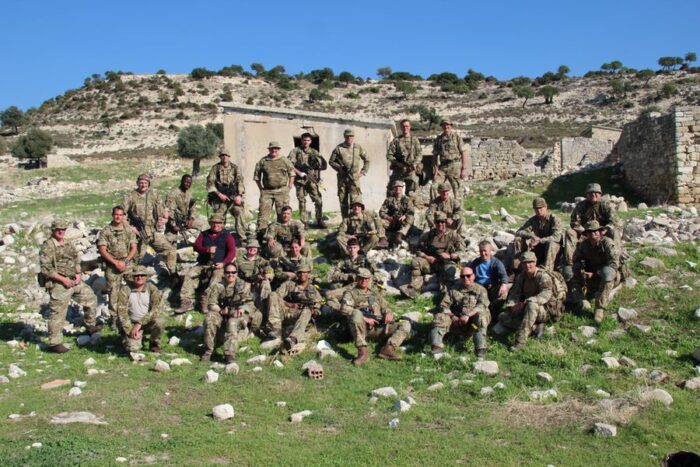 In November Reservists from 37th Signal Regiment completed part of their Annual Continuous Training (also known as ACT) in both Cyprus and the UK, with key focuses on military training and range skills, with the bonus of some adventure training too.
Their platoon of Reservists included a diverse range of individuals from various backgrounds, including medical school students, prison officers, fire fighters and teachers, from all ages and levels of experience.
The Cyprus element – Exercise KRONOS HUNTER – saw their Reservists successfully complete simulated platoon attacks across different terrains and buildings, using their extensive training to assault enemy positions and reach objectives outlined by the Directing Staff.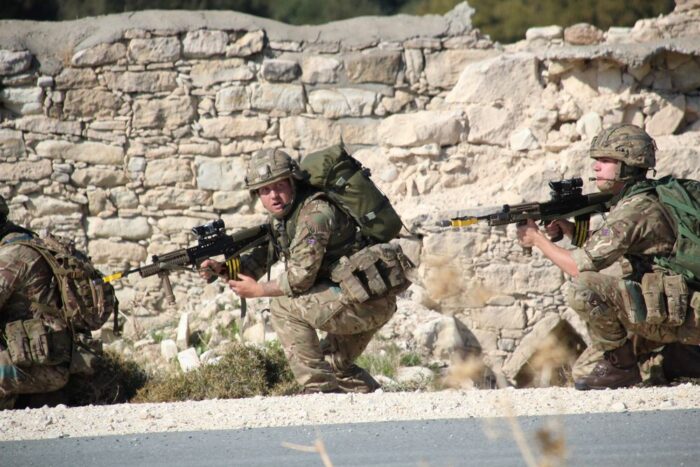 Part of the training was designed to improve their shooting technique, and the ranges at Dhekali and Akrotiri hosted this next stage of the exercise. With human guidance and the use of technology to analyse their technique, all of the Reservists were able to refine their accuracy in a variety of stances, at different targets and distances.
Away from the military training side, the Regiment were put through their paces with mountain biking and trekking to explore the scenic Troodos Mountains.  A few lucky personnel were also able to see the island from another angle with a familiarisation flight on a Bell 414 Helicopter, used by the RAF's 840 Squadron for search and rescue missions on the island.
The UK section of the training – Exercise SHERDAL TOTAL – was split between Nesscliffe and Swynnerton Training Areas, Whittington Ranges and Snowdonia National Park. Mirroring the Cyprus element it covered the same training aspects as Exercise KRONOS HUNTER – although the weather was notably cooler!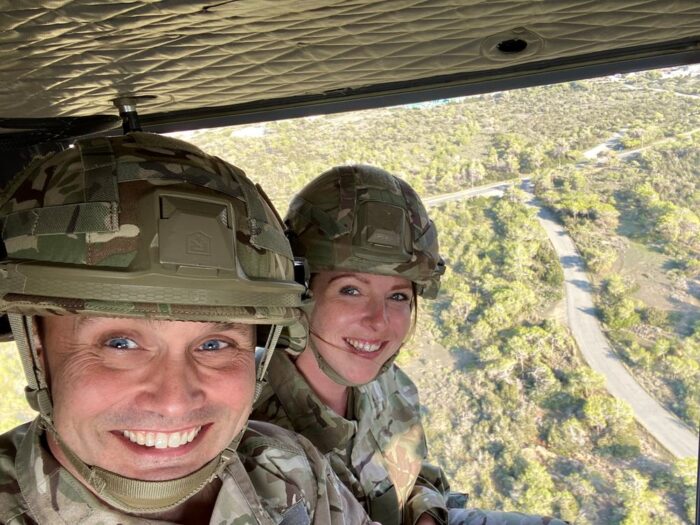 The Reserve Forces offer excellent opportunities to work and train in unique locations both at home in the UK and around the globe.  You can have a part-time military career alongside your civilian role, and enhance your skills and development.
Stay up to date with Redditch-based 37th Signal Regiment's latest updates. Learn more about the Reserve Forces in our region.
Published 01/02/23