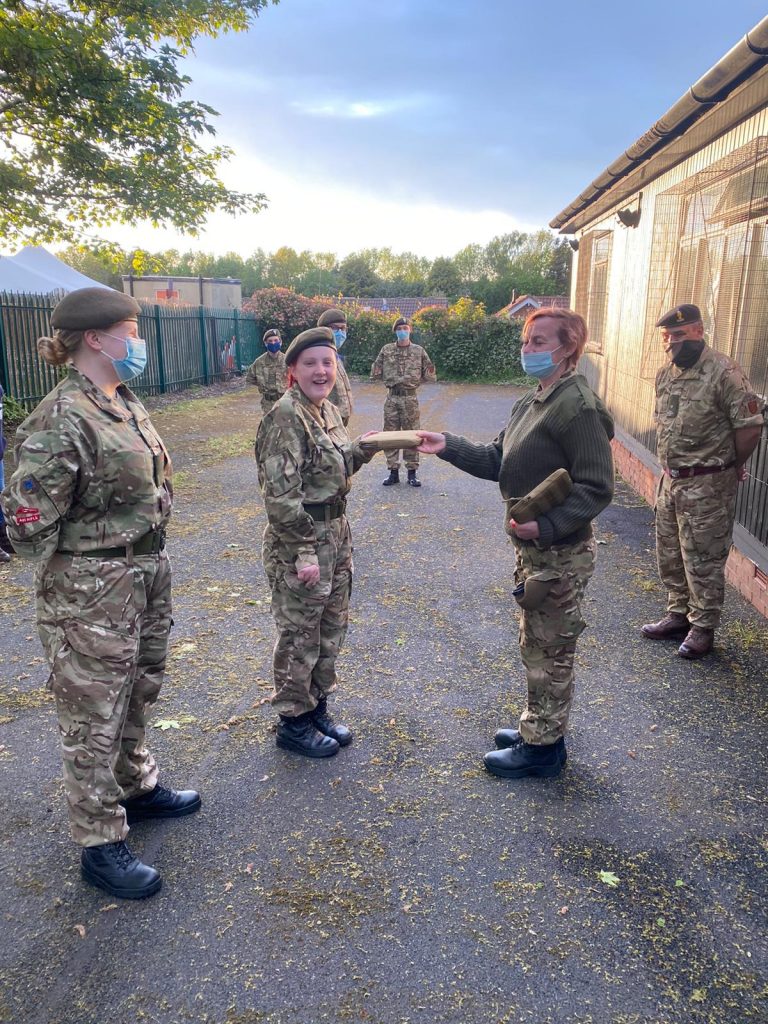 Army Cadets at the Old Hill Detachment in Sandwell were overjoyed to receive two Toshiba Notebooks which will help the cadets to access their online studies and maintain social contact.
The Notebooks are part of a generous donation of IT equipment gifted to Staffordshire and West Midlands (North Sector) Army Cadet Force, following fundraising by The Friends of Staffordshire Army Cadet Force Trust; a registered charity and long-term supporter of the cadets.
With their funds usually earmarked to support physical activities and logistics, last year the charity decided to use the funds to deliver support to cadets who may have limited access to IT facilities during the pandemic.  60 Toshiba Notebooks were purchased and distributed to cadets and detachments across the county to enable them to access the same opportunities available to their friends and peers during the initial lockdown and ongoing COVID-19 restrictions.
The charity are continuing their work to supplement the original stock and form a lasting legacy, ensuring every cadet can reach their full potential.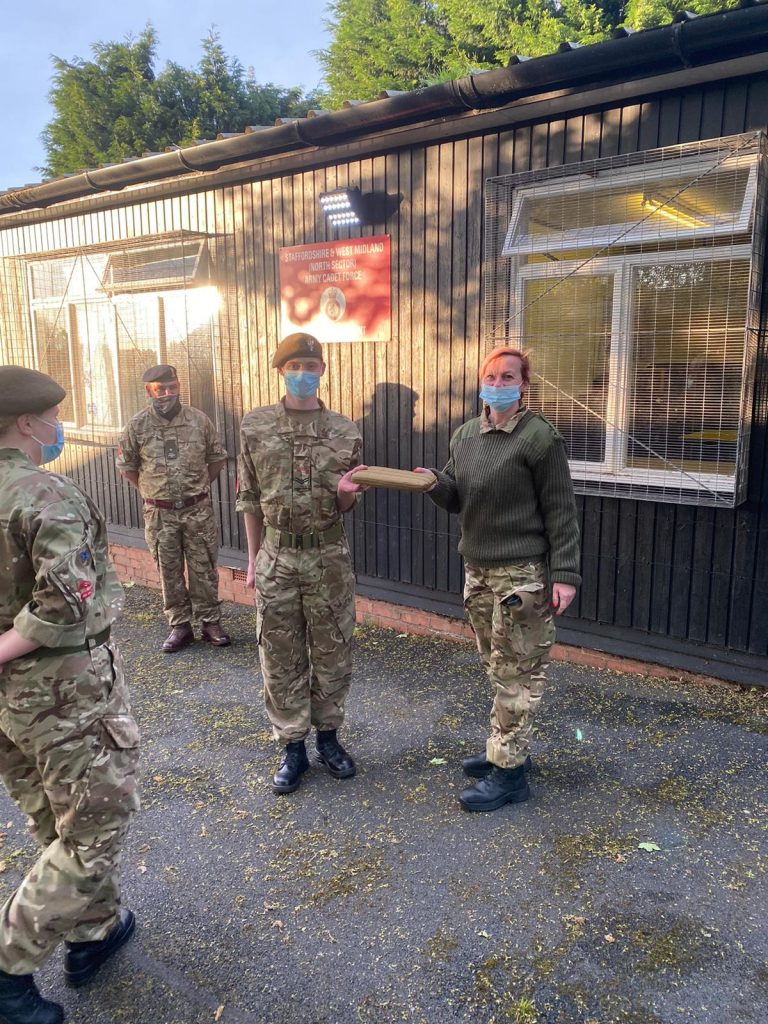 Sergeant Instructor Sztolc formally presented the Notebooks to two cadets in their detachment, within the presence of Major Lewis, Officer Commanding of A Company, who visited the detachment especially for the presentation and Second Lieutenant Healy, the Old Hill Detachment Commander.
Second Lieutenant Healy commented, "With their generous donation the cadets will now be able to join in with the online training, and will also be able to use the Notebooks in conjunction with their schoolwork.  A win, win all round."
Corporal Taylor, one of the cadets to receive a Notebook, immediately asked if he could use the device to learn the Army Cadet Syllabus on – which was met with an emphatic yes!
The cadets enjoyed the visit from Major Lewis, who even joined the cadets for a football kick-about during break time.
Many thanks to the Friends of Staffordshire ACF and Major Lewis, from everyone at the Old Hill Detachment.
Find out more about the work of the Friends of Staffordshire Army Cadet Force Trust.
The Army Cadet Force offers young people aged 12-18 the opportunity to try new activities, gain new skills and promote personal development whilst making new friends along the way.   Find out more about opportunities with the Army Cadets as a cadet or volunteer.
Published 02/07/21