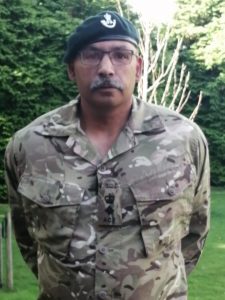 Warwickshire & West Midlands (South Sector) Army Cadet Force's (ACF) Deputy Commandant, Lieutenant Colonel Delroy Tucker, has marked 30 years of service with the Army Cadets.  In that time he has held a plethora of roles and appointments that have seen him influence the lives of thousands of young people and hundreds of Cadet Force Adult Volunteers (CFAVs).
His ACF career began with Number 3 Platoon Bracknell, in the Royal County of Berkshire ACF where he became a Sergeant Instructor.  Since then he has been a Detachment Instructor, Detachment Commander, Company Sergeant Major, Regimental Sergeant Major, Company 2ic, Company Commander, County Training Officer and most recently he has been appointed as the Deputy Commandant at Warwickshire and West Midlands (South Sector) ACF.
Lieutenant Colonel Tucker spent 19 years as a Squad Instructor and ADS at Frimley Park Cadet Training Centre, supporting all courses.  He received a certificate of good service for his time there and was also a recipient of the Lord Lieutenants certificate.
Additionally Colonel Tucker has, at various times, held a number of additional roles including being County Sports Officer, Deputy Sports Manager 11 Infantry Brigade and Training Advisor 11 Signals Brigade.
Currently Delroy is a member of the Army Cadets Step Change group, which is working to ensure that the Army Cadets is inclusive and celebrates diversity to strengthen the organisation.  This is a project he feels passionately about and one which we are sure will benefit greatly from his wealth of experience and skills.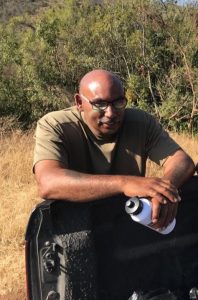 Lieutenant Colonel Tucker said: "During my ACF career I have had the opportunity to do some amazing things.  Highlights include spending time looking after Canadian cadets on an exchange, time in Norway, and more recently I planned, organised and took 42 cadets and CFAV's to South Africa where we all enjoyed the experience of a lifetime as well as having the opportunity to give back to a local orphanage."
When asked about his experiences over the years en route to his current position he replied, "I have had the opportunity to work hard and overcome many obstacles on my journey to this point, but all in all its been great.  I have met and trained many cadets and CFAV's from all over the cadet community, and for that I am truly humble and grateful."
Major Angela Notice, County Training Officer, said: "Lieutenant Colonel Tucker is an incredibly supportive Officer who goes out of his way to encourage and look after others.  He is generous with his time and experience and I think everyone who has the benefit of his guidance is better off for it".
Major Paul Curran, Officer Commanding for Z Coy, added: "He is a great bloke! He has a great vision for cadet training and is a genuine pleasure to work with!"
The cadet forces not only offer a wealth of opportunities for young people but also for those who join to support the cadets as adults in a number of voluntary roles.  Find out more about our cadet forces and how you could start your own journey as a cadet, or adult volunteer.