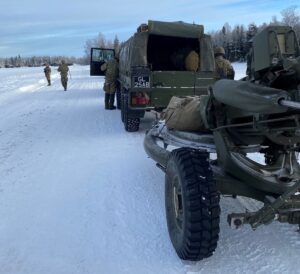 Did you know that, as a Reservist, you can be deployed anywhere around the world?
Gunner Heseltine, an Army Reservist with 210 Battery, 103 Regiment RA based in Wolverhampton, has been a Reservist for just over three years.  In March this year he returned from a six-month deployment to Estonia for Op CABRIT – NATO's Enhanced Forward Presence in the Baltic States.
"Being deployed on Op CABRIT was a great experience, working with a different regiment, learning new techniques and tricks that have helped me grow as a soldier whilst I've been away. As you can see from the photographs, it was an extremely challenging environment but that made it a highly rewarding experience.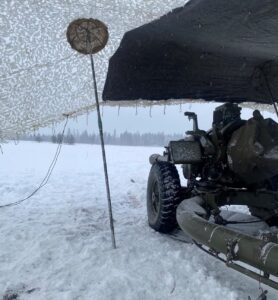 "My Reserve service doesn't really affect my work life because I can slot in my commitments on weekends and evenings. Sometimes I do have to go away, like I did for Op CABRIT, but I bring back to the workplace transferable skills that help me in my career.
"What I enjoy most about being in the Army Reserve is that I love the comradeship that it provides. Making friends for life whilst learning skills that set you up for the life ahead."
To find out more about 210 Battery visit their Facebook page.
To find our more about the Reserve Forces visit our webpage – www.wmrfca.org/reserve-forces/
Published 21/06/2022