A photo taken by a Telford soldier whilst deployed in Mali has been revealed as the People's Choice in a national photographic competition.
Titled 'Light them up' the photo was taken by Lance Corporal Jamie Nolan (30) who serves in B Squadron, The Royal Yeomanry.  It triumphed over 20 photos to take the title in the documentary category of the British Photography Awards.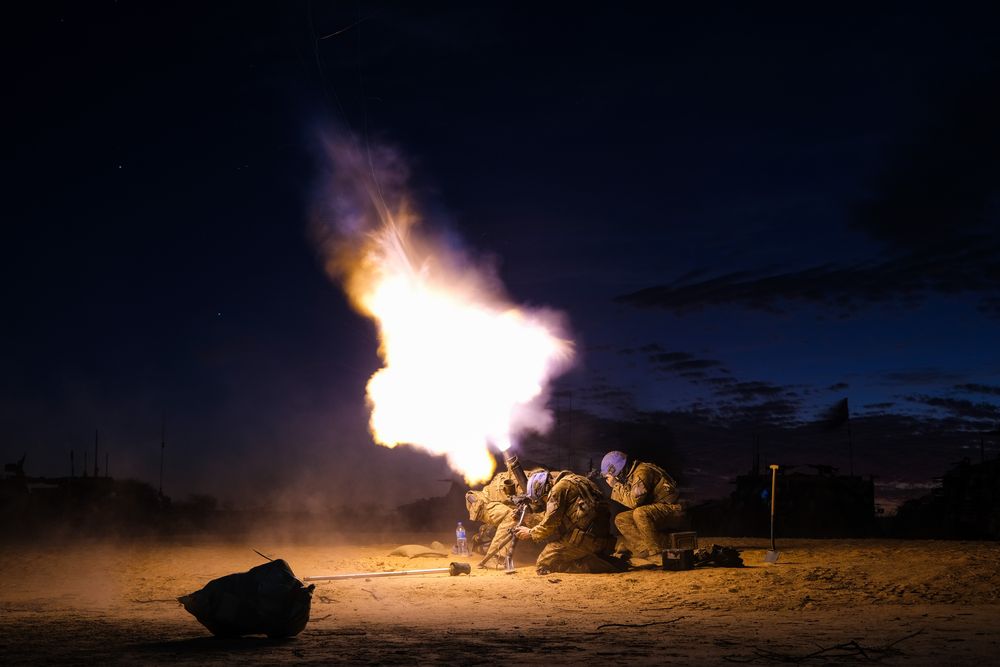 Jamie said: " The photo showed members of the 1st Battalion The Royal Irish Regiment who I deployed with, firing illumination mortars in the desert  to light up the area. It's one of my favourite photos and required little editing."
Jamie only picked up a camera a year ago when he volunteered to deploy to Mali on the United Nations (UN) peacekeeping mission known as Op NEWCOMBE.
He said: "It was a real shock when I heard I'd won the People's Choice. I just never expected it.
"I'd always enjoyed taking photos and had taken them on my mobile phone.
"When I heard I was deploying to Mali, I decided to invest in a camera because I thought there would be some wonderful photo opportunities."
As part of the deployed British Task Force, his role in Mali was long-range reconnaissance which saw him gathering intelligence and engaging with the local Malian people. The information gathered helped the United Nation's gain a better understanding of the situation on the ground and enabled it to respond more effectively to threats to the people of Mali.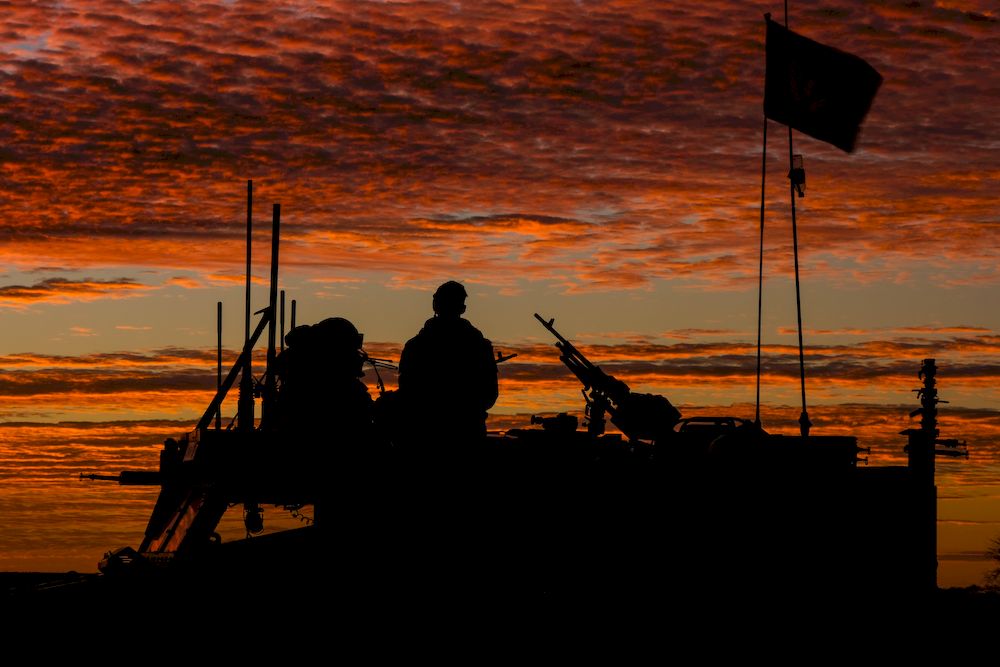 Jamie, who is an ex-Royal Marine, joined the Army Reserves in 2019. He continued: "I was in Mali from December to May last year. It was a fantastic experience.  The scenery was stunning and the lighting made for some great photos.
"I just enjoy taking photos. Everything I have learnt has been from reading around the subject and watching You Tube videos.  My Regiment has been really helpful and encouraging. I'm now going to enrol on some Army photographic courses.
"In the Army Reserve we get to go to some pretty cool places that make great photos. Places that people in civilian jobs wouldn't normally have the opportunity to visit."
Jamie also won second place in the Army Benevolent Fund Photographic competition with a photo titled "Lost in Thought." The photo shows a silhouetted soldier sat on top of a Foxhound vehicle backlit by the early evening sky.
"I love this photo too," said Jamie. "I was really pleased to get second place, especially when I am self-taught and hadn't really done any serious photography before my deployment."
Speaking about his Mali deployment, he said: "It was an all-round great experience. Not just from a photographic point of view but also because of the job that I went out there to do.
"The Royal Yeomanry is a reconnaissance regiment. We search for information, so to put on my blue UN beret and use our skills to support the UN mission was something I was proud to do."
Since returning from Mali, Jamie has deployed on a Regimental Exercise to Gibraltar to practise his  combat and reconnaissance skills in an urban environment.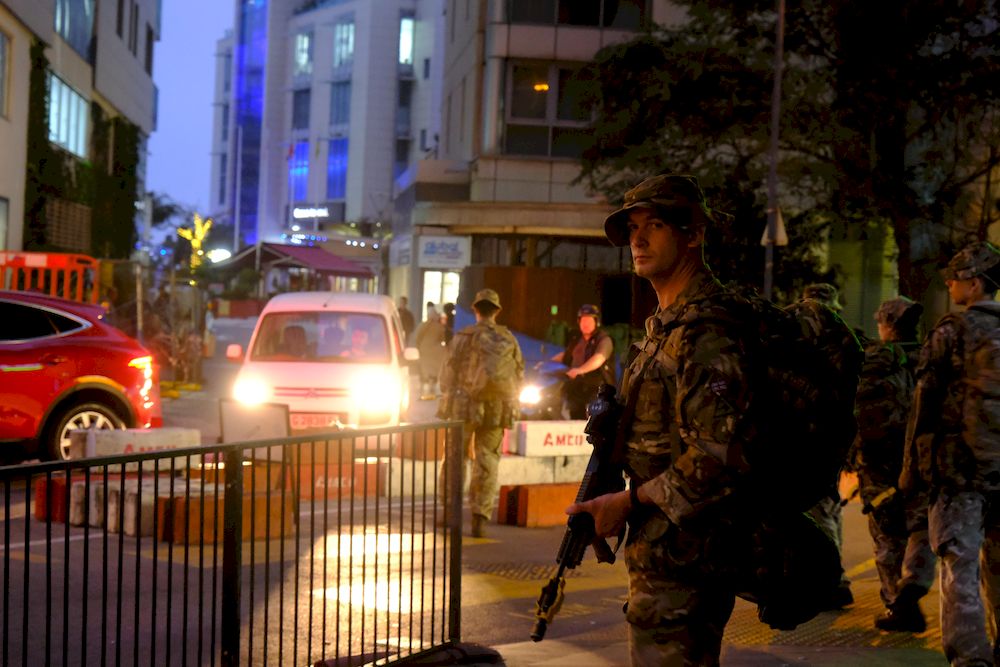 "That was a good exercise," he said.
"As well as patrolling through the streets of Gibraltar, we also used the tunnel system to learn about fighting underground in the pitch black."
This year he hopes to be one of the soldiers selected to deploy on Op TOSCA – the British Army's contribution to the UN Peacekeeping Force in Cyprus.
The Royal Yeomanry role will be to patrol the Buffer Zone, also known as 'the Green Line,' that separates the Greek and Turkish Cypriots. The UK Armed Forces are responsible for the central part of the Buffer Zone.  They help maintain peace by keeping a permanent watch over the Buffer Zone, by carrying out patrols in vehicles, on foot and by bicycle.
Recent operations by the Royal Yeomanry have also seen reservists deploy to Poland alongside 1st The Queen's Dragoon Guards where they provided a reconnaissance capability as part of NATO's enhanced Forward Presence (eFP) deterrence posture.
Anyone interested in joining the Royal Yeomanry should contact Sergeant Adam Sefton on 01384 215 152 or visit 'B' Squadron based at Alamein House, Vicar Street, Dudley,  DY2 8RH, on a Wednesday night 7 pm to 9 pm.
Find out more about the Army Reserve.
Published 23/02/23