The National Youth Agency have set out a roadmap for cadets to start their return to face-to-face training. The dates detailed below are the dates from which the activities can commence and so dates may vary from unit to unit.
8 March 2021
Combined Cadet Force (CCF) units can start face-to-face training on school premises only under school direction.
 29 March 2021
Cadet Force Adult Volunteer (CFAV) training can restart, but outdoors only. Training of cadets can restart outside in bubbles of 15 students plus staff.
 12 April 2021
Outdoor and indoor training allowed for CFAVs and cadets in groups of 15. Trips and visits are allowed, but with some restrictions in place.
 17 May 2021
Outdoor and indoor training continues, along with trips and visits. UK residentials and overnight stays allowed – subject to restrictions.
21 June 2021
RAF Air Cadets only – all Cadet activity will be permitted – subject to restrictions. Cadet flying will recommence subject to Air Officer Commanding 22 Group approval.
It is great to see some of our local CCF units' restart face-to-face training and below are photographs Old Swinford Hospital CCFs activity in March.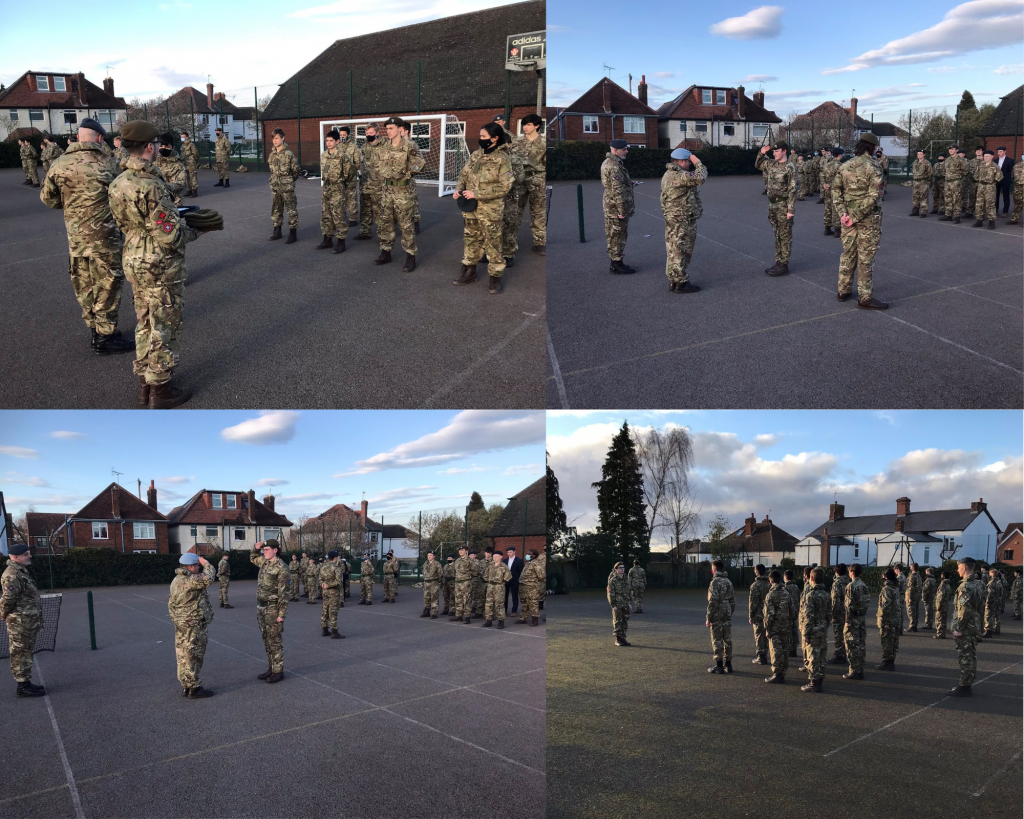 Visit our cadets page to find out more about the opportunities on offer.
Published 31/03/2021