A team of cadets from Inkerman Company at Hereford and Worcester Army Cadet Force took home the winning trophy at the regional military skills competition in April.
Organised by the Cadet Training Team from Headquarters West Midlands, five teams from the Army Cadet Force and three teams from the Combined Cadet Forces in our region put their best skills to the test at the Swynnerton Training Area.
Competing across a number of activities the cadets demonstrated their proficiency in first aid, navigation, harbour drills, command tasks, signalling, shooting, first aid casualty extraction and anti-ambush drills.
Scores were awarded as a team following each activity, and as well as clinching the overall winning trophy, Inkerman Company also came first place in the first aid casualty extraction and anti-ambush skills tests.
In the lead up to the competition their cadets attended a number of training nights to practice the skills disciplines and hone their knowledge.  Ten cadets from across Inkerman Company's six detachments were then chosen to be part of the final team selection.
Colour Serjeant Instructor Spragg, the Detachment Commander for Kingstone Platoon – part of Inkerman Company – commented on their team's dedication and determination saying: "The team worked really hard in the lead up to the competition, working on a range of military skills.  Then they all pulled together and put everything into the event – showing in the result they we able to achieve. The company is incredibly proud of the effort they put in and the win was truly deserved."
Congratulations to the cadets and staff from Inkerman Company, and to all of the other teams who took part.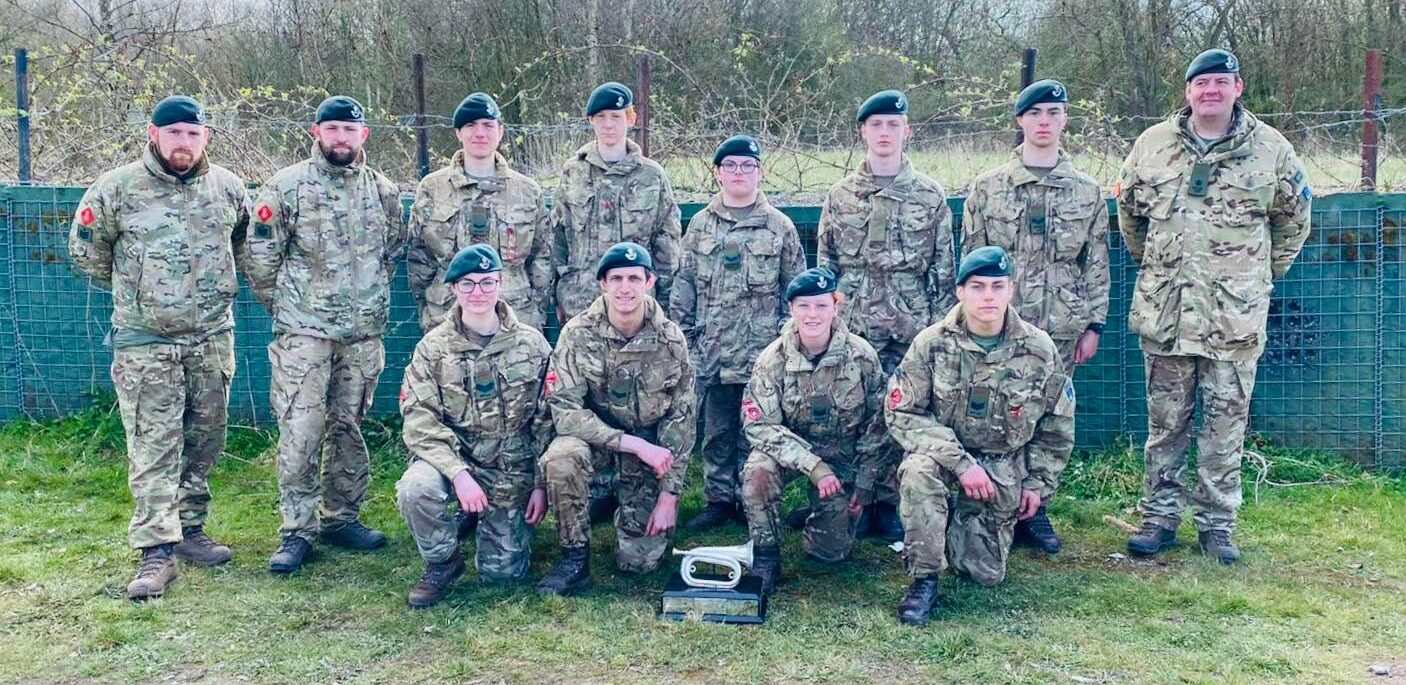 Hereford and Worcester Army Cadet Force is home to over 700 cadets who are supported by 160 volunteers, based over 20 detachments. Offering young people aged 12-17 years old the opportunity to take part in activities such as first aid, sport, music, military skills and adventure training, they are able to gain valuable skills whilst making new friends along the way.
The Army Cadet Force also gives adult volunteers the chance to enrich the lives of young people in their local communities, whilst developing their own personal skillsets and having the chance to gain vocational qualifications through training.
Find out more about Hereford and Worcester Army Cadet Force.  You can also find out more about the other cadet forces and volunteering opportunities on offer, via our cadets webpage.
Published 11/05/2022