Army athletics teams from across the Midlands and Wales were the first to compete at the brand new Alexander Stadium in Birmingham.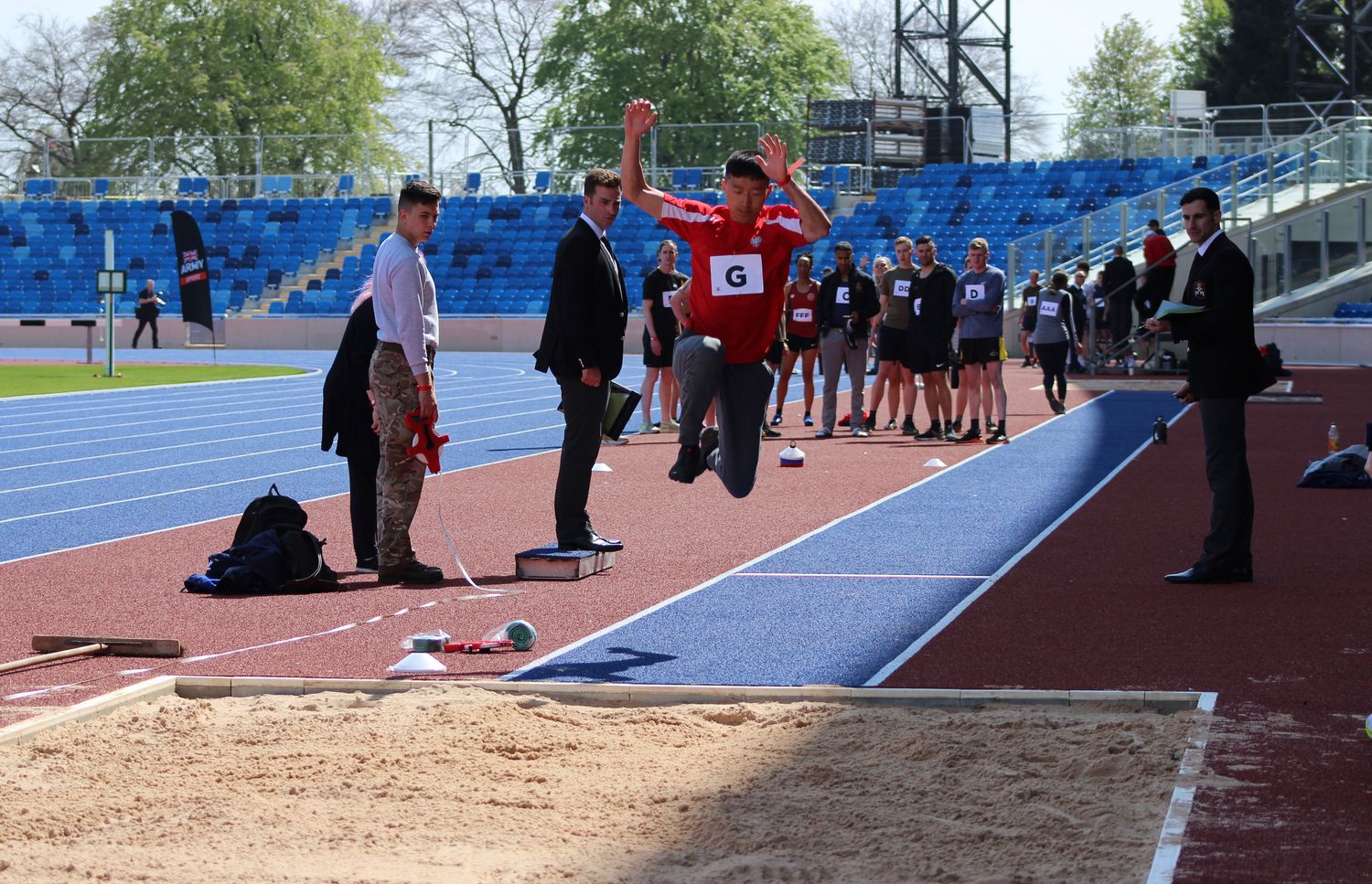 Located in Perry Barr, the stadium will play a key part in the upcoming Birmingham Commonwealth Games in July.  Working in partnership with Birmingham City Council, the Army from Headquarters West Midlands hosted the Midlands Army Athletics Championships as a showcase test-event for the revamped £72 million stadium.
Around 350 personnel from the region's Army's Regular and Reserve Forces competed in track and field disciplines, with the winners now set to compete in the national Army Athletics Championships in the summer.
Spectators were invited to cheer on the athletes, enjoy activity stands run by regional Army units and watch performances by Army Cadets from Warwickshire and West Midlands (South Sector) and Staffordshire and West Midlands (North Sector) Corps of Drums. The Red Devils also made a spectacular parachute entry into the stadium.
Following the day's activities, in the evening, West Midland RFCA sponsored an evening engagement event at the venue where local employers could network and enjoy some light refreshments.
Amongst the teams competing were Birmingham University Officer Training Corps (BUOTC), who entered a wide variety of disciplines including the relay and steeplechase races, long jump, discus and shotput.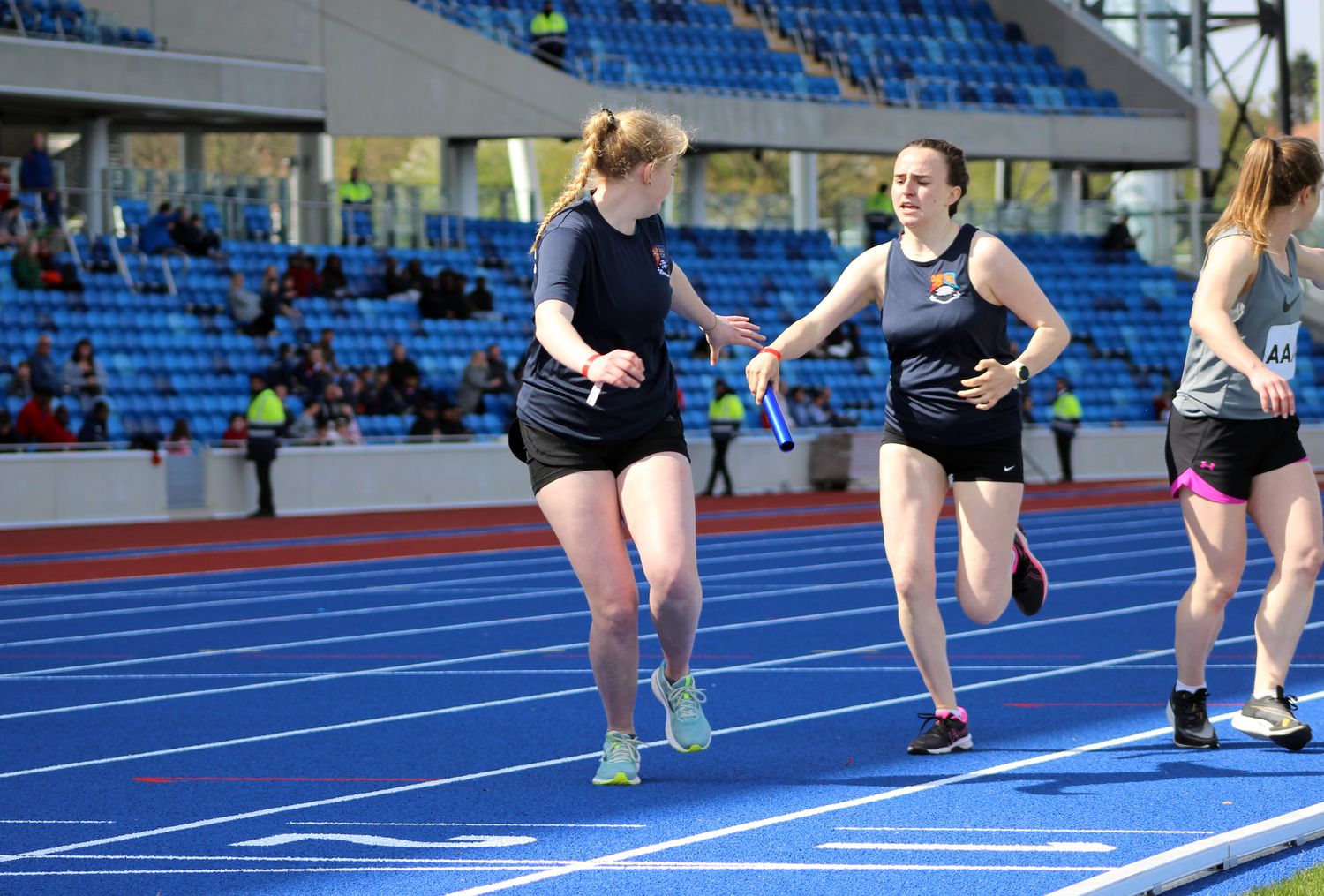 Gaining a successful haul of bronze, silver and gold medals, their team also won the Reserve Team Trophy which was awarded to the Reserve team with the best combined overall scores on the day.
Usually competing in cross country events, it was the first time BUOTC have competed together as an athletics team – and for some of their team members, the first time they had ever competed in some of the track and field disciplines.
Team Captain, Isabella, said: "The events were a challenge for us all, as cross country runners – particularly those who bravely signed up for the hurdles and throwing events!  Creating set-ups from what we could find has been entertaining; the hurdles practice has included music stands, bricks and even a plastic cricket wicket.
"We definitely leaned on our strength as a team for the event. We've spent weekends in the field together and know each other's strengths and weaknesses, and can get each other through anything at this point."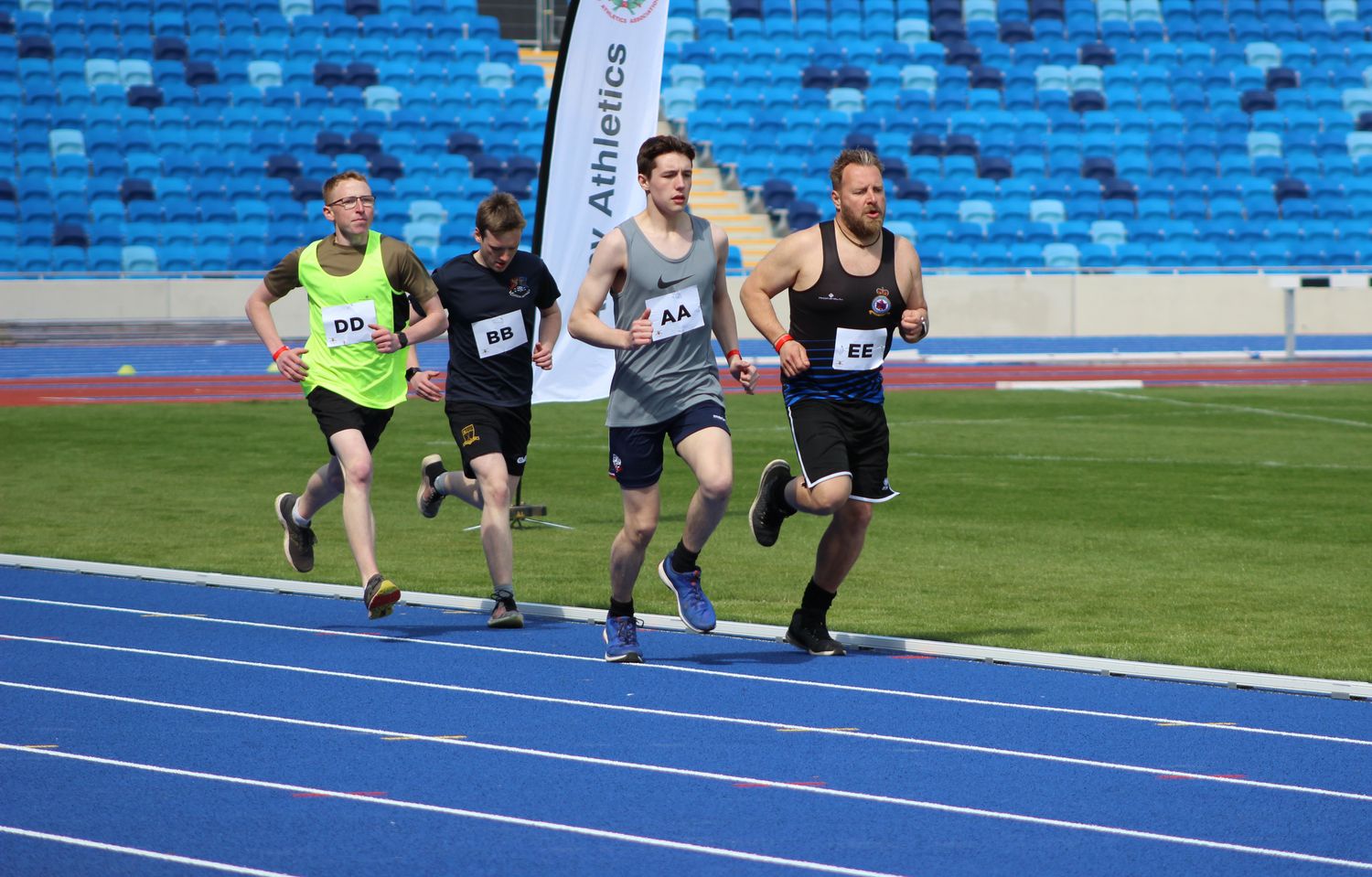 Sports societies are a popular extra-curricular choice at university, and joining the University Officer Training Corps is an ideal way of gaining military skills whilst taking part in adventure training, sports and social events alongside your academic studies. Sport in particular plays a large role in all of the Regular and Reserve units. Promoting teamwork, confidence and coordination, it also has massive physical and mental health benefits.
Speaking about their team's involvement in sport, she added, "Running has been a constant part of all of our lives for several years now, whether as something to do during lockdown, a way to stay fit for other sports or a great mental health break from studying and to get some fresh air.  In dark winter evenings, our cross-country club was a cheery, motivating group to go running with and we kept each other company.
"The beauty of Army cross country is that you can take the sport seriously and enjoy competing but without the demands of a university-level training schedule that can often be overwhelming.  Army sport offers us all the perfect level to compete.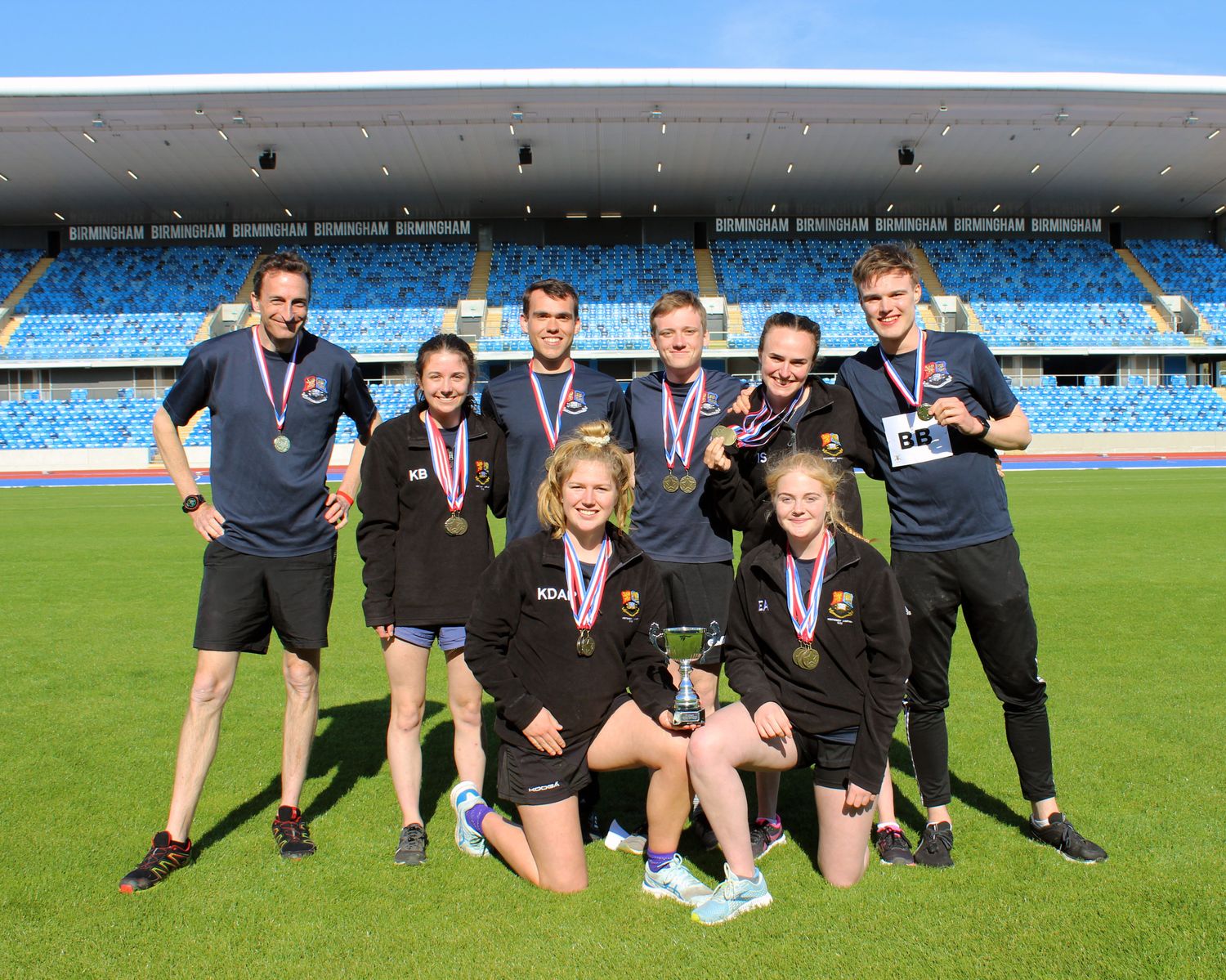 "BUOTC has been a huge addition to all of our university lives. From weekends away climbing mountains to learning weapons handling, to learning how to learning to iron properly – not something we do a lot at uni!
"It can be a lot on top of a full time degree, but the staff are always understanding that our studies come first, and often run several chances to complete a piece of training so that we don't have to miss out when our courses get particularly busy.  They are extremely supportive and always on hand to answer questions and help us organise travel and logistics for the events we want to go to."
BUOTC is one of three regional university reserve units in the West Midlands, which also include the Birmingham University Royal Naval Unit and the University of Birmingham Air Squadron.  Whilst originating from the University of Birmingham, they draw students from universities and colleges across the West Midlands, Staffordshire, Warwickshire and Worcestershire making them second only to London in student catchment.
The units are a unique experience for university students to develop their skills, challenge themselves, have adventures and make long-term friends. Find out more about BUOTC and the university reserve units.
Facebook: Birmingham University Officers' Training Corps
Instagram: @birminghamuotc
Published 05/05/2022