214 (Worcestershire) Battery Royal Artillery, a Worcester Army Reserve unit, recently took part in a weekend of historical, team bonding and educational activities.
It began with a brief from Brigadier Marsh on his recent experiences on OP CABRIT, the UK operational deployment to Estonia, where British troops are leading a multinational  battlegroup as part of the enhanced Forward Presence. This was followed by a tactical brief on the current situation in Ukraine delivered by Captains Rees & Scott.
After this, the troops spent the day in the sun at Aztec waterpark near Bromsgrove; where they undertook a water assault course, kayaking and stand-up paddle-boarding. This provided a great opportunity for some much needed team bonding.
000000000000000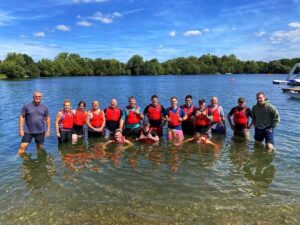 00000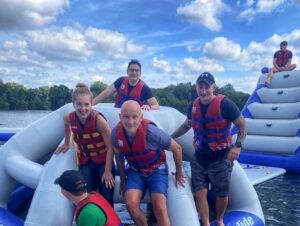 On the Sunday the Battery explored Worcester's relationship with King Charles II and Oliver Cromwell under the tutelage of a number of local historians.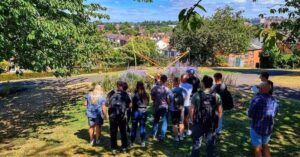 Worcester was the Location of the Battle of Worcester which took place on 3rd September 1651 in and around the city, forming one of the major battles during the Wars of the Three Kingdoms. A Parliamentarian army of around 28,000 under Oliver Cromwell defeated a largely Scottish Royalist force of 16,000 led by King Charles II of England. The tactics used during the battle later formed the prototype of several future battles and wars across the world. Notably the Battle of Sedan.
A great weekend of activity that helped promote unit cohesion and the lived experience.
Find out more about 214 Battery Royal Artillery, part of 104 Regiment Royal Artillery or the Reserve Forces.
Published 14/11/2022