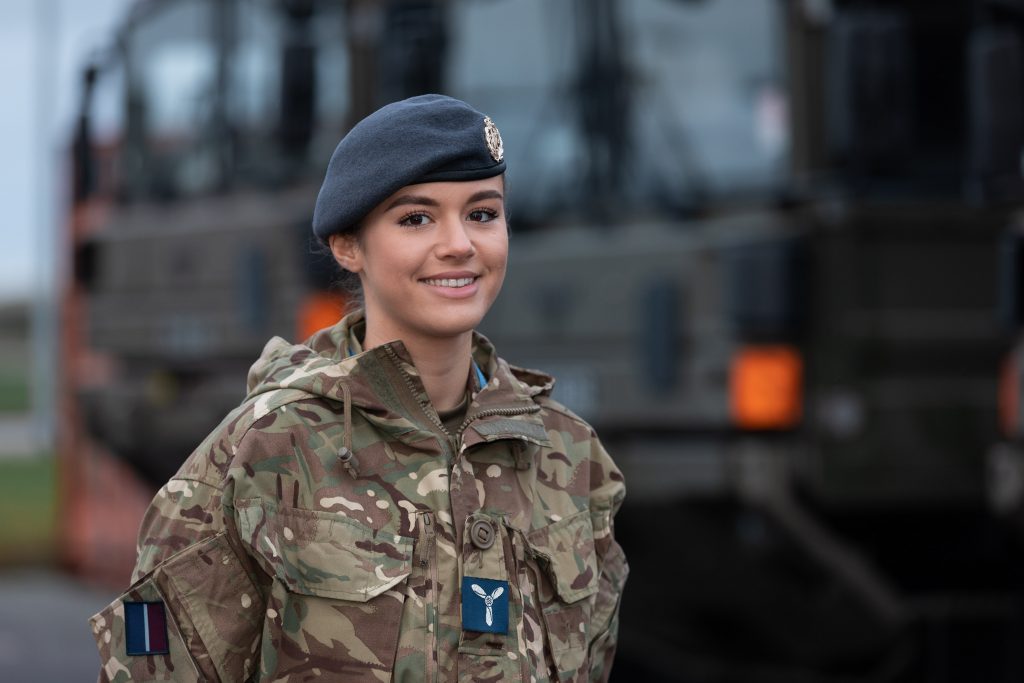 Senior Aircraftman (SAC) Caitlin Boudewyn is a Reservist with Cosford based No. 605 (County of Warwick) Squadron.  No stranger to the Air Force, Caitlin began her journey as an Air Cadet as a teenager – and never looked back.  She shares her account of her journey so far with us…
"For as long as I can remember the military has been part of my life in some way.  When I was little, I had many family members who served across the three Services, and from a young age I decided that I was going to follow in their footsteps.
"After deciding upon the Air Force I started to research my best route into the RAF.  I joined my local Air Training Corps Squadron (now known as RAF Air Cadets) when I was thirteen and was instantly hooked. My love for the outdoors, adventure training and leadership tasks grew over the five years spent there. I completed my Bronze, Silver and Gold Duke of Edinburgh Awards and was presented my certificate by HRH Prince Edward at St James Palace, representing my Squadron. I worked hard to improve my leadership skills and made my way up the ranks to Cadet Warrant Officer, whereby I was an integral part of the staff team to assist in the organisation and running of the Squadron.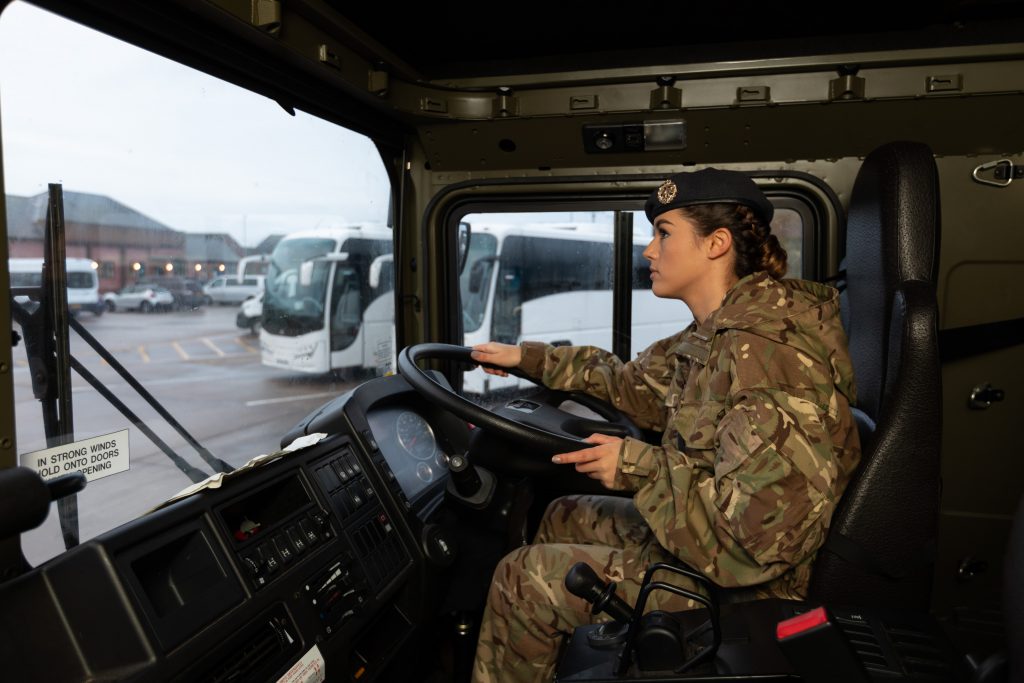 "I began studying Criminology with Security Studies at Birmingham City University at eighteen and was presented with the options of either joining the University Air Squadron or my local RAF Reserves Squadron. Still undecided about which trade I would like to pursue in the RAF upon graduating, I was intrigued by the unique opportunities that the RAF Reserves could offer.  After finding out where my nearest RAF Reserves squadron was, 605 Squadron, I never looked back.  I was incredibly happy with my choice and decided to start my RAF career with them, alongside studying and working a part time job. I found my training rewarding and flexible as I had ample opportunities to complete my courses during time off from University.
"My best advice for those looking to join 605, or any RAF Reserves squadron, is just say 'YES'. Say yes to the opportunities they present to you, if you can, because your enthusiasm will be so rewarding.  I was lucky enough to be selected to represent 605 Squadron at the Festival of Remembrance in 2018, for the 100-year anniversary of Armistice Day and for RAF 100 at the Royal Albert Hall in London.  I have been to Bavaria, Germany undertaking adventurous training as part of a Force Development scheme.  I used my trade training as an MT Driver to support Exercise Cobra Warrior – an international fast jet exercise at RAF Waddington – and honoured to be awarded Part Time Volunteer Reserve of the year at our Annual Formal Dinner in February 2020, and give a speech about my experience as a Reservist.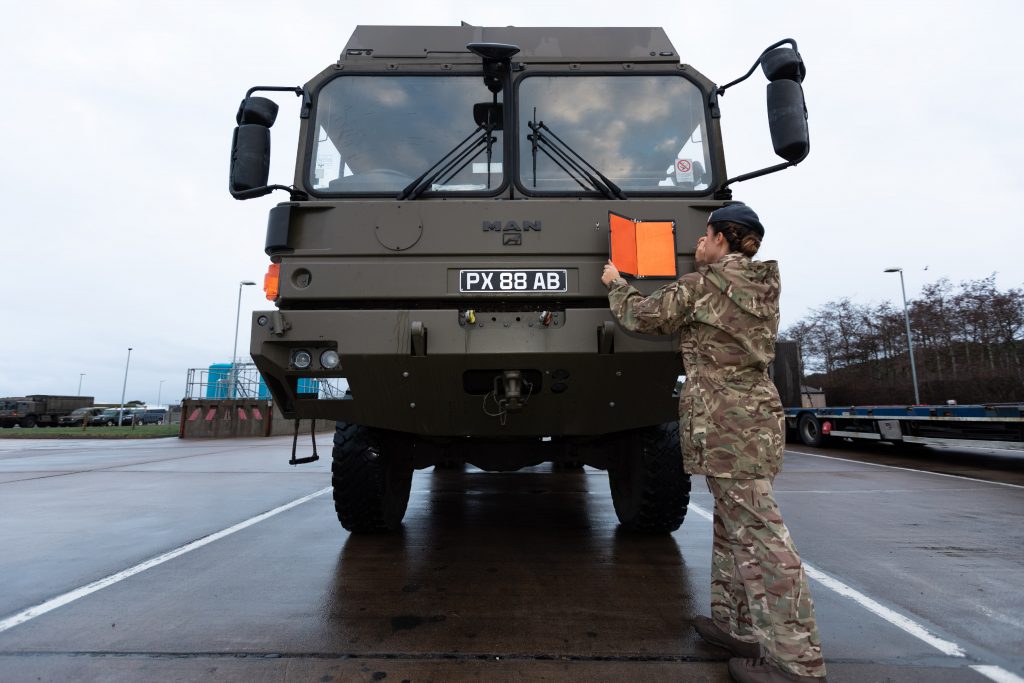 "From April to August 2020 I was mobilised in support of Operation Rescript, the military's response to COVID-19, as part of the Mobile Testing Unit for the West Midlands area.  I graduated from University that summer with a First Class honours degree, trading my cap and gown for my PPE. The opportunity for an in trade five-month mobilisation to RAF Lossiemouth came up a few months later and I said…yes!  I have loved Lossiemouth and my skills as a Driver have benefitted enormously from my time there and it was great to be welcomed into the MT team.
"I now await my ongoing application to join the RAF Regulars for the job of Weapon Systems Operator. I am so excited about my future in the RAF and can honestly say that I don't think I would be in such a blessed position as I find myself in today had it not been for my journey to get here and my time at 605 Squadron."
No. 605 (County of Warwick) Squadron RAF Reserves are the only Royal Air Force Reserve squadron located in the West Midlands and surrounding counties.  Based at RAF Cosford, the squadron specialise in training personnel in logistics (mechanical transport drivers, suppliers and chefs) and RAF Police Service personnel.
Find out more about No. 605 Squadron and the opportunities available with them.
Read more about the Reserve Forces in our region.