Recent Armed Forces Covenant signatory, The Camping and Caravanning Club, spoke to us about why and how they want to support the Armed Forces community.
Can you tell us about your organisation?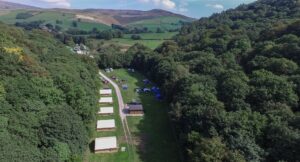 The Camping and Caravanning Club is a not-for-profit organisation which has grown to over 740,000 members over the last 122 years. We love tent, caravan and motorhome camping and we want to pass that passion onto you, whether you're a seasoned camper or are trying it out for the first time.
Why is supporting the Armed Forces community important to your organisation?
It is important that those who serve or who have served in the Armed Forces, and their families, are treated fairly. The Club is committed to supporting the Armed Forces community through recognising the value that serving personnel, veterans, and military families contribute to our organisation, whether as employees or as one of our many volunteers who help run the Club. We also know that tent camping, caravanning and motorhoming is a popular pastime enjoyed by many within the Armed Forces community.
What benefits have you found from employing members of the Armed Forces community?
We understand, and have found over the years, that former service personnel have a host of transferable skills attained through their military service. They also gain quality leadership and management training, and deliver high standards of professionalism. We also find they have a passion for the great outdoors in line with the Club's long-standing values of encouraging people to spend quality time in the countryside, which means they are drawn to our pastime and realise it is a great environment in which to work or volunteer.
Does your organisation offer any additional support to Reservists?
The Club recognises the importance of the training undertaken by Reservists that enables them to develop skills and abilities that are of benefit to their respective Reserve Force, the individual and the Club. We grant an additional two-weeks paid leave per year to Reservists to enable them to attend their annual camp.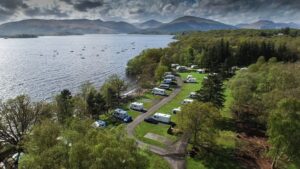 Your organisation seems a good fit with the Armed Forces community, can you tell us more?
We value the importance of the countryside and how activities such as backpacking and camping can support people's health and well-being, and especially the development of young people. We have campsites that are popular destinations for Cadet Forces out on exercises, including some sites with backpacker facilities that are geared to people arriving on site under their own steam.
In conclusion…
The Club has a long and proud heritage of supporting people from the Armed Forces community, whether that's through employment, as a volunteer running a temporary campsite or being involved with our governance, or by simply providing fantastic camping holidays to those who want to pitch up in the great outdoors. We are really proud to have signed the Armed Forces Covenant and are looking forward to deepening our relationship even further with the community.
Find out more about the Armed Forces Covenant.
Learn more about the Club.
Published 21/06/2023