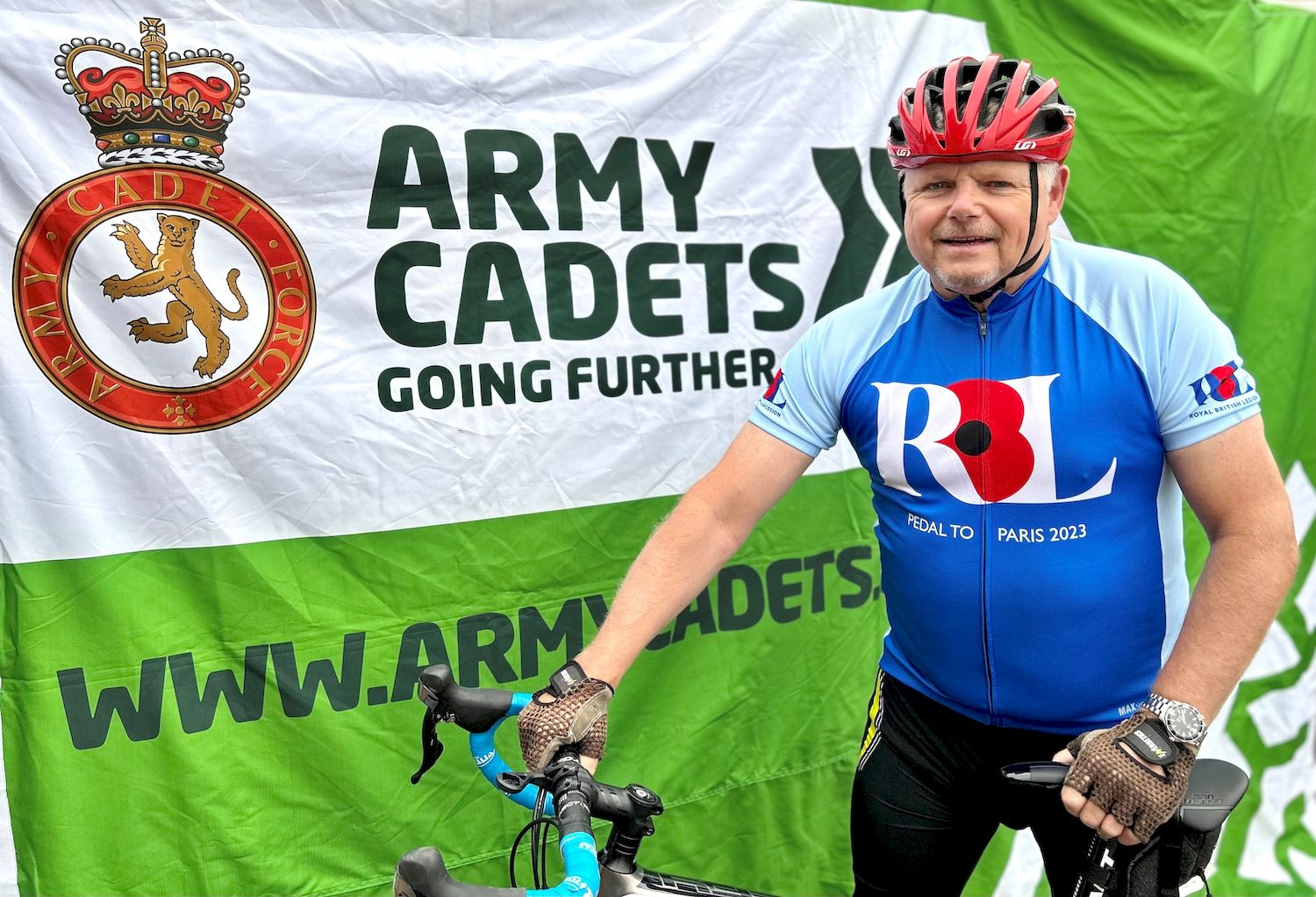 A member of our West Midland RFCA staff, a Cadet Administrative Assistant (CAA) for Hereford & Worcester Army Cadet Force (ACF), Jim, will be taking part in the Royal British Legion's Pedal to Paris at the end of the month.
Jim started working as a CAA in June this year and in his role he looks after the logistics elements for Hereford & Worcester ACF, which includes vehicles and transport, kit and equipment, and property management.
Pedal to Paris will be Jim's longest bike ride and certainly one to remember. Travelling 460km / 297 miles in four days from London to Paris cycling through some beautiful English and French countryside in legs from London to Dover, Calais to Abbeville, Abbeville to Beauvais and Beauvais to Paris.  The ride concludes on a high note cycling on closed roads through the Champs Elysee and a triumphant finish at the Arc de Triomphe, the only event outside of the Tour de France, where the road is closed.
Over 150 riders will depart London on Thursday 31st August, completing the route on Monday 4th September.
Jim said about his upcoming challenge: "Last year I was looking for something to strive to achieve and hopefully get fit along the way.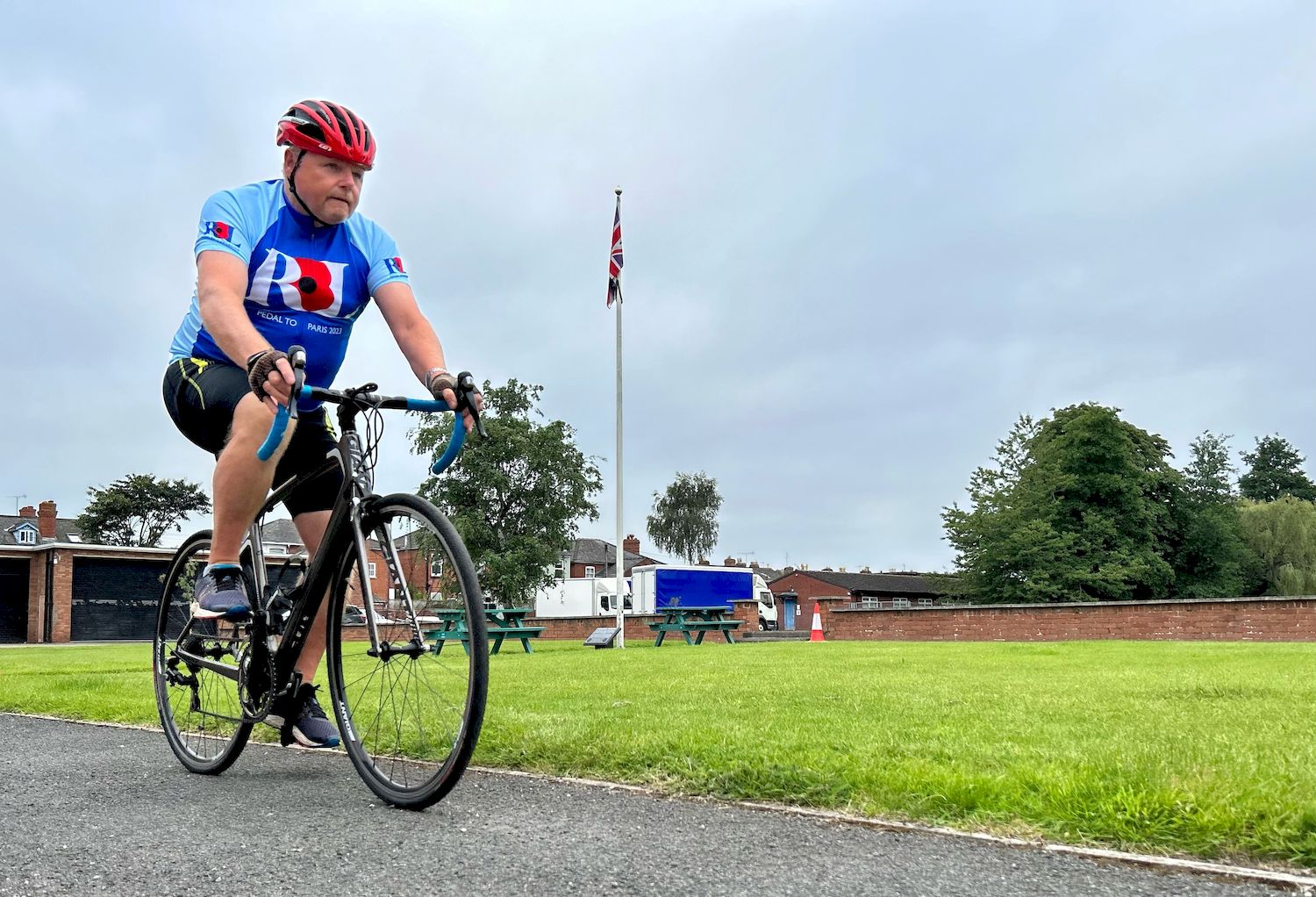 "I signed up for a cycle ride from Dunkirk to Ypres with the British legion. I enjoyed it so much that I wanted to go beyond that challenge so I signed up for the London to Paris cycle ride, and also to raise much needed funds for the British Legion. The event finishes on the Champs Elysee which will be the highlight for me.
"Training up to now has been sporadic due to the bad weather in July/August. I know I will complete the challenge averaging about 80 miles per day.  If you can make a small donation it will encourage me even more to do well on the ride and the British Legion will benefit immensely."
We wish Jim luck on this challenging fundraising event, and we will catch up with him again in September!
If you, like Jim, have a passion for the work of the Royal British Legion and would like to help their cause you can sponsor Jim on his JustGiving page.
Published 22/08/23