The concept of cadet units in schools dates back over 160 years, with the original units focussed on Army activities with public schools and universities.  This evolved, in 1948, to the Combined Cadet Force creating a modern, inspiring programme for cadets from all three services.  There are now hundreds of units launched in state-funded schools across the UK.
Our Association is proud to champion the cadet experience and the wealth of activities, skills and development levels it provides.  To celebrate Armed Forces week we asked cadets from The Khalsa Academy Wolverhampton – one of the newest school CCF units in our region – to tell us about their CCF and why they are proud to be cadets.

"The Khalsa Cadets is rooted in Sikh values and principles. These values mirror the RAF values of Respect, Integrity, Service and Excellence.
"Here at The Khalsa Academy Wolverhampton, students aged 12-18, of any faith, are given the opportunity to engage in activities that promote physical fitness, teamwork, and personal growth.
"Starting off in 2019 with only 17 cadets, the Khalsa Cadets contingent has grown immensely ever since, with now over 70 cadets. Cadets are given opportunities to showcase their discipline and skills through marching, teamwork, leadership skills and other activities.  Through their involvement in the CCF, cadets develop a strong sense of identity and a deeper connection to their faith and community.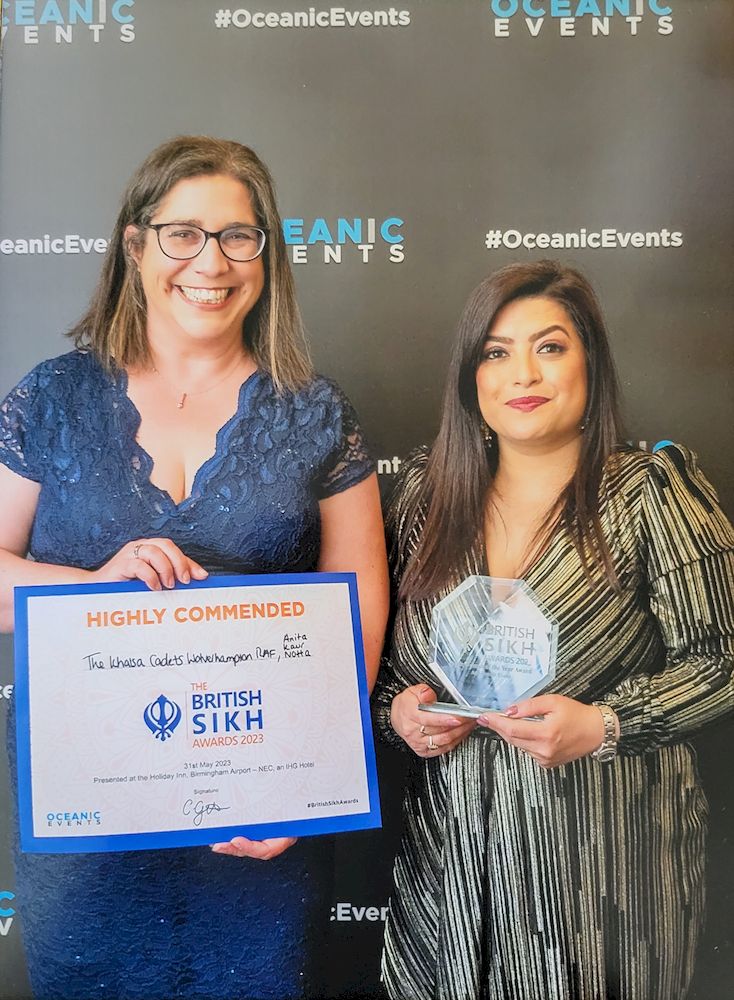 "Some of our highlights this year have included parading at Wednesfield and Leicester for the unveiling of Sikh statues commemorating the service of Sikhs in the British Army and other services.  We were proud and humbled to be part of this event and grateful to be invited.
"We have also had the opportunity to go flying and there is a commitment that every cadet has the opportunity to have a flying experience, if they wish to.
"We have just purchased a number of tents, so have started to learn about fieldcraft and are planning our first camping event.
"Lockdown did present some challenges, however, we moved parading to our online platforms, this continuation meant that when we returned to face-to-face training we hadn't lost too much ground.  This has allowed us to continue training our senior cadets and gain good well-rounded leaders for the future.
"Our upcoming activities hopefully involve planning more flying days, collaborating with other units and networks, and welcoming any visitors who would like to meet our contingent and see the brilliant activities we do!"
Find out more about the opportunities offered by the Cadet Forces.
You can read news from the Khalsa Cadets via The Khalsa Academy Wolverhampton's Facebook page.
Uploaded 20/06/2023