Leading Aircraftman Keith Herman from No. 605 (County of Warwick) Squadron RAF Reserves recently completed the Deployed Skills Course element of his chef training.  Run by 504 Squadron at RAF Wittering, the course is designed to prepare personnel, Regular and Reserve alike, to deploy into any environment and establish a functioning field kitchen within two hours.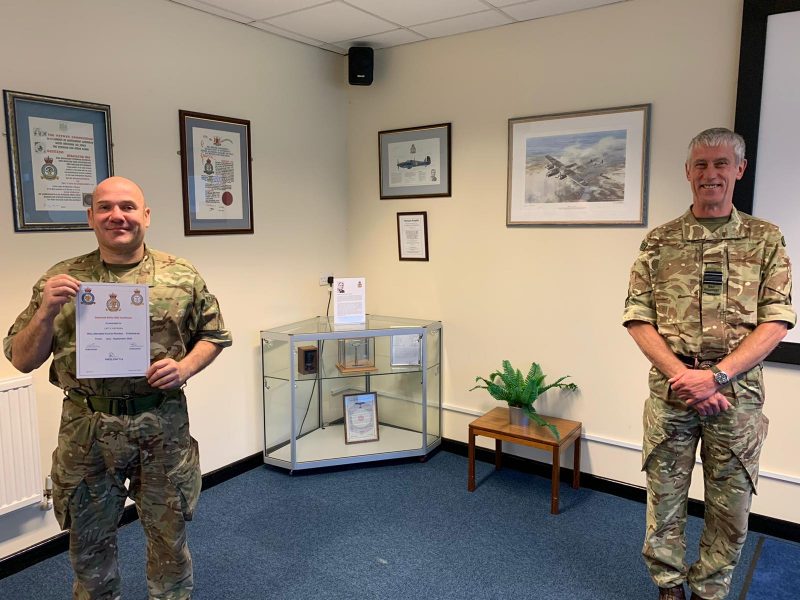 One of the challenges of the course is to produce and serve a three-course meal for 35 people in 180 minutes, using a 10-man Operational Rations Pack and a mystery box of fresh ingredients.
Whilst there is nothing unusual about this, the added element to the challenge is that they also had to first build the kitchen using the modular Operational Field Catering System.  This involved building ovens and stoves, connecting fuel and electrics, sorting out the washing up area plus tables and chairs for the diners.  Then the 'simple' task of planning and putting a menu together and cooking it.
Along with his team, Keith produced and served up a starter of minestrone soup with garlic and rosemary dough balls, followed by a choice of either macaroni cheese with chorizo or cottage pie topped with an onion and cheese mash.  All accompanied with roasted Mediterranean vegetables and finished off with chocolate rice pudding.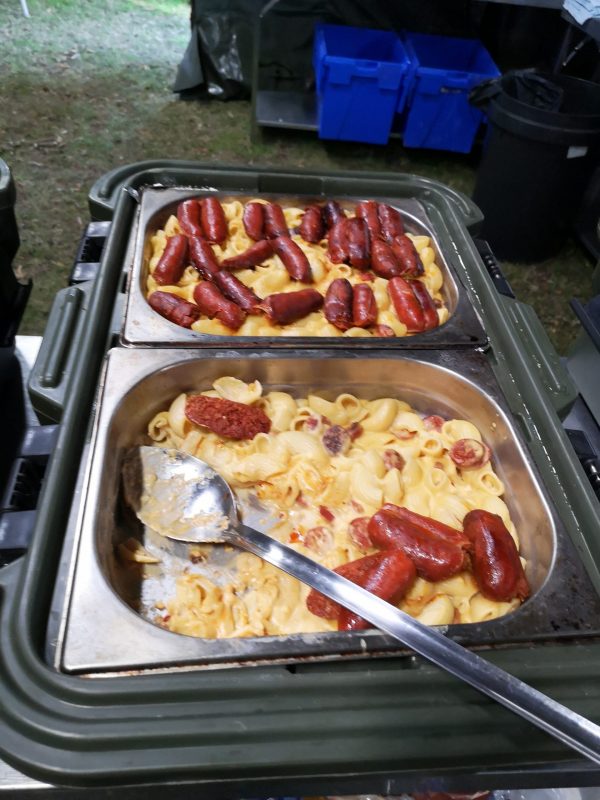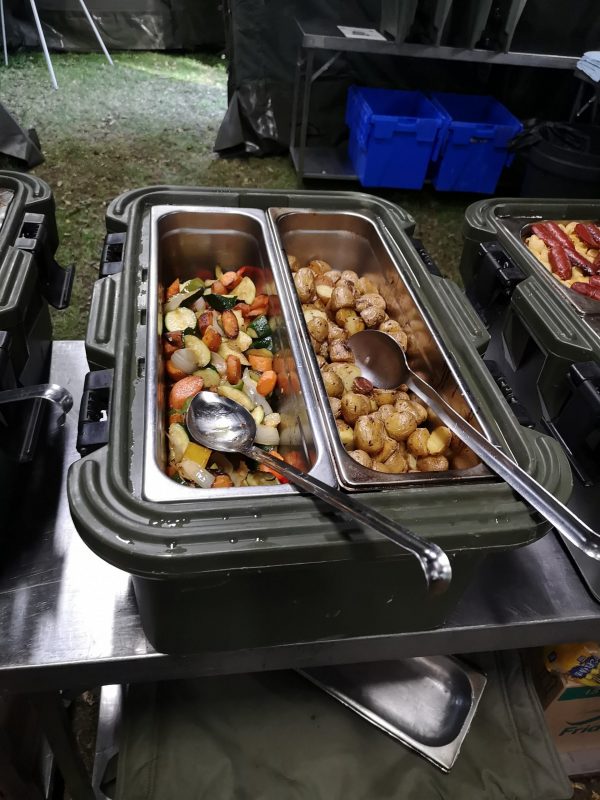 With previous military experience as a Lancashire Fusilier, Keith decided the time was right to look for something extra to do in his spare time.  He chose to train as a Chef in the RAF Reserves to learn a new pathway and experience different adventures, gaining knowledge about nutrition, spices and flavourings.  Having also never made bread before, he soon realised that he found it easy and can now confidently produce pastries and cakes.
In his civilian role Keith is a key member of the management team at Suez RnR, which delivers a transport service to the Greater Manchester Combined Authority.
Managing a team of 88 within their stores and supply network, he is also responsible for its Health and Safety compliance, welfare and mental first aid. His team have benefitted from Keith's new skills as they have been able to sample some of his culinary delights!
Keith commented: "This has been an amazing course, learning about setting up and establishing a fully operational field kitchen.  Talk about a Master Chef challenge – they at least get time to shop and plan, we have to be adventurous and adaptive!"
No. 605 (County of Warwick) Squadron RAF Reserves are our only RAF Reserve unit located in the West Midlands and surrounding counties.  Based at RAF Cosford, the squadron specialise in training personnel in logistics (mechanical transport drivers, suppliers and chefs) and RAF Police Service personnel.
To find out more about the squadron and opportunities available with them, visit their website here.
You can find out more about the Reserve Forces and what they do, via our webpage here.