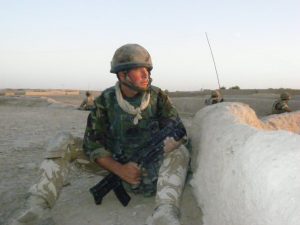 My name is John Loveday, I am a veteran and I proudly served in 2nd Battalion the Rifles as a Non Commissioned Officer. After 7 years in HM Forces and experiencing some of the fiercest fighting the British Army has seen to date, I decided to start a new life in civvy street.
I never had a 'normal' job; I worked as a Private Investigator, a street magician, a professional Heavyweight Boxer, a bodyguard and even worked along the east coast of Africa as an armed security consultant to deter pirates from hijacking vessels. After 3 years of working for others, I decided to start my own business in the education and training sector.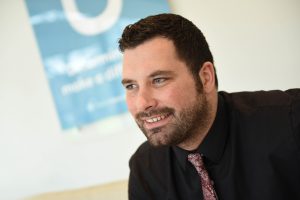 Anybody that has started a business will know it's tough. The world of business and the military may, at first glance, seem to be vastly different; however, the transferable skills the military gave me, would serve me well.
It's the sheer grit and resilience you learn from working in some of the most diverse and hostile environments across the globe that truly help you during the early stages of a start-up. Being an Entrepreneur has its ups and plenty of downs. I have failed, lost a company and at times had to juggle personal life issues with business life.
As a Founder, you wear many hats, one day you are sales, the next you are the accountant. I think the Armed Forces enabled me to be resilient and keep fighting when all around me seemed to be crumbling or when the pressure of working all hours on my business got tough. The determination and ability to draw down on my skills from the military helped me fight back and build an amazing executive team, bring people on-board in my journey, grow my businesses and be part of some amazing ventures.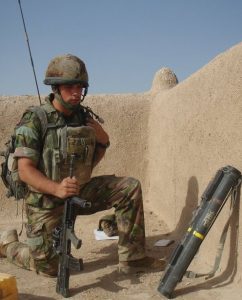 The military and especially my regiment, expected you to be a thinking soldier, we were known as thinking Riflemen. Situations change, plans change and at times things do not go your way, however, I had been there multiple times in my military career. This ensured that when this happened in my business life it wasn't unusual; I had been there before.
Veterans have the ability to accept and manage risk, they have experience of working with limited resources, an understanding of pressure and how to cope with it – and we then apply those skills to starting and running a successful business.
As it turns out, many of the same qualities that enabled me to start and grow my businesses also serve veterans well as employees. Veterans are an asset to any employer.
Veterans offer versatility: they are accustomed to uniform policies and structure, but can adapt to dynamic workplace situations. As mentioned previously, veterans tend to boast leadership and teamwork skills that outpace those of their civilian counterparts, all good reasons to have veterans as part of your team. Why wouldn't you employ someone who not only volunteered to serve their country, but who boasts unique, unparalleled workplace abilities as a result.
People often ask me what I define as success. For me success is building something that has a positive and direct impact on others. For example, my original business donated some of the profits to helping homeless veterans into employment. We helped 33 homeless veterans into work through funding education, supporting them with clothing and securing them interviews with our clients. That was possible due to a business that my Business Partner, Paul Hood, and I had built.
Recently I have had the honour of supporting a veteran friend, Steven Nicholls, with a great initiative. Steven has started the Rite Flank Support Group, giving veterans a support group to speak to other veterans, attend events and get the advice and support they need during difficult times. We have donated thousands of courses to Project Nova to support veterans leaving prison, helping them become more employable. It's great to see organisations signing up to the Armed Forces Covenant and pledging to support veterans and Reservists.
It's important for the veteran community, and others, to challenge the misconceptions people have been told about veterans for years and years. I want people to know that veterans are not people that require services; they are people that have services to offer. Next time you are looking to employ someone, employ a veteran.
By John Loveday.
Shareholder, CEO and Founder of Toppa, Study Academy and Glider Yachts
Find out more about how West Midland RFCA works with, and supports, veterans.
Published 24/06/2021