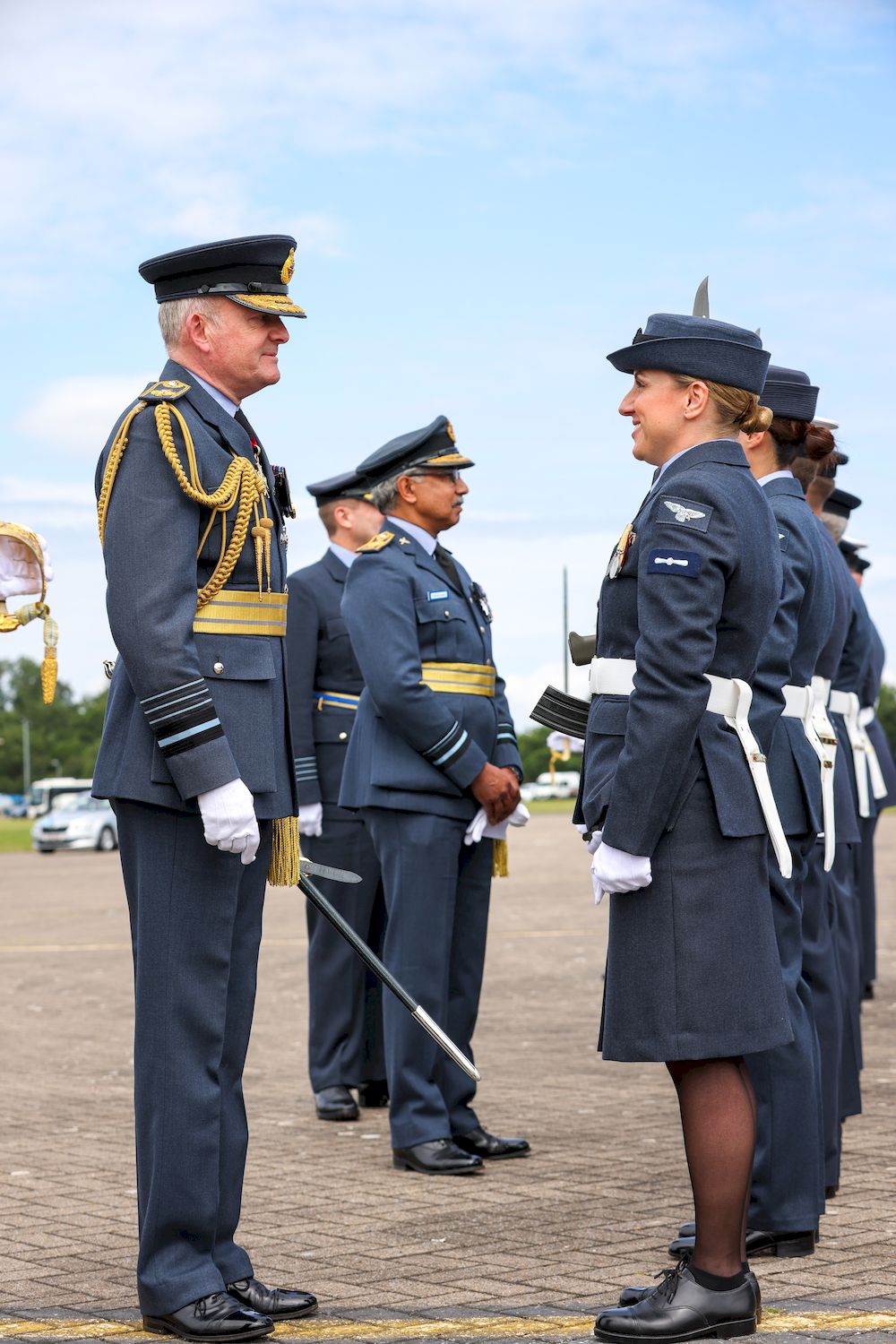 A parade took place at RAF Cosford in July to celebrate the 85th anniversary of RAF Cosford – which also saw No.605 (County of Warwick) Squadron receive a new Standard, while No.2 School of Technical Training was reformed.
The Chief of the Air Staff, Air Chief Marshal Sir Richard Knighton, was the parade's reviewing Officer, and musical accompaniment was provided by The College Band from RAFC Cranwell, whilst the Battle of Britain Memorial Flight provided a Spitfire MK356 as a flypast.
With several hundred people on parade from across the station, three cheers were given for the Coronation of Their Majesties, King Charles III and Queen Camilla.
A trio of aircraft provided stunning backdrops to the parade – a Cosford-based Tornado GR1 and Tornado F3 were joined by privately owned Hurricane R4118, which saw service in the Battle of Britain with 605 Squadron.
RAF Cosford's Station Commander, Group Captain Cameron Gibb, said: "The day marked a special moment in our history. It has been a pleasure to see all of those on parade to mark the occasion of our 85th Anniversary, the reformation of No.2 School of Technical Training and the award of a new Standard to 605 Squadron.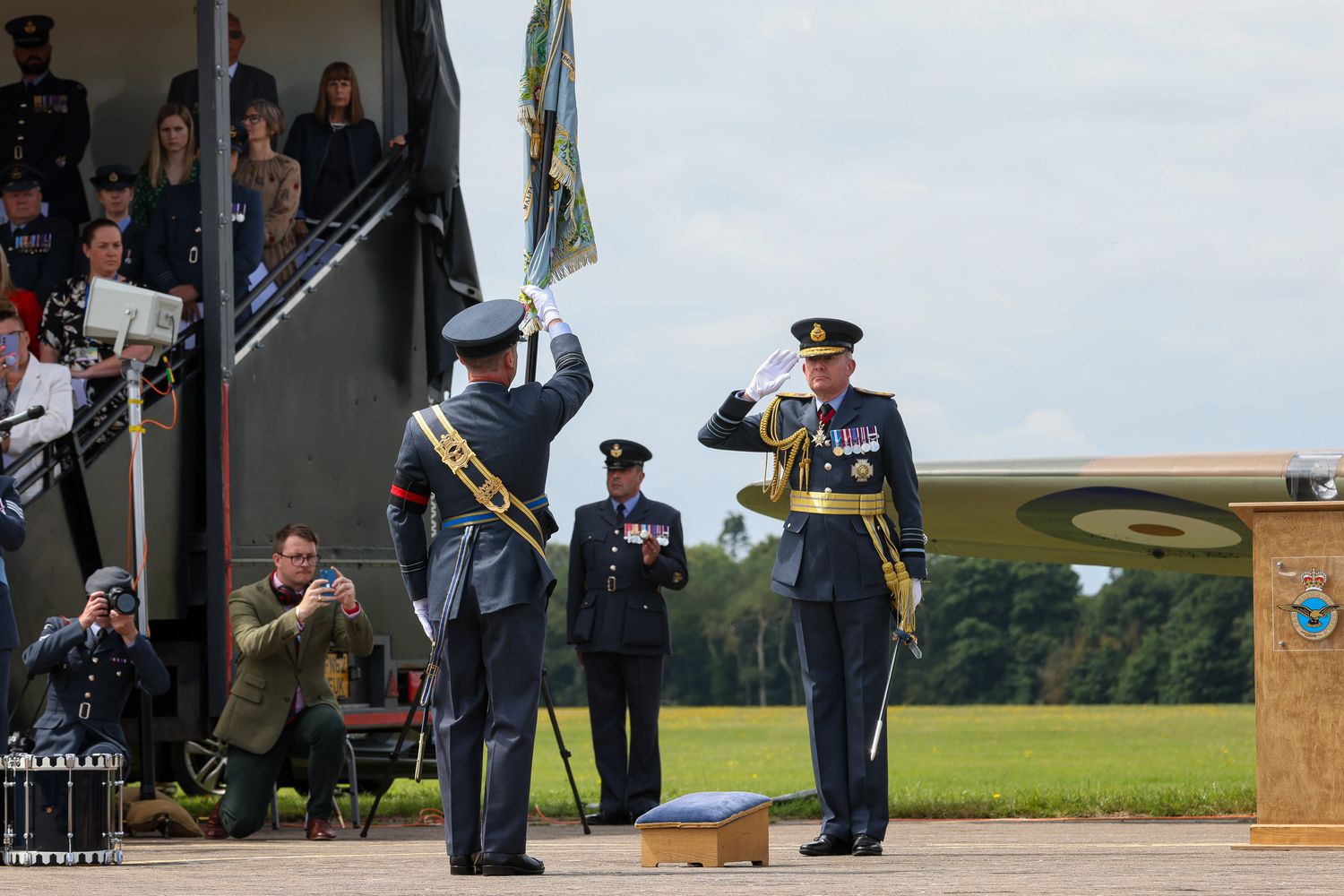 "RAF Cosford personnel support the training of aircraft engineers, cyber specialists, physical training instructors, photographers and pilots. These roles are critical to the RAF and Defence, and today it's a pleasure to recognise the professionalism of our personnel and their vital training role through a series of 85th anniversary events.
"I am incredibly proud of all at RAF Cosford for their part in our parade, marking the station's 85th anniversary."
The Officer Commanding No.605 Squadron, Squadron Leader John Roylance, who was also the Parade Commander, said: "The presentation of our new Squadron Standard at  Cosford's 85 Parade was a huge honour and privilege for all associated with 605 Squadron, past and present. The parade was followed by a VIP lunch and a fantastic all ranks dinner in the evening and it was truly a day that will sit in the memory for a very long time."
Flight Lieutenant Chris Halliwell received and carried the Standard on behalf of the Squadron.
No. 605 Squadron's history of Standards
The occasion marked another episode in the Royal Auxiliary Air Force's long association with Squadron Standards. It began 80 years earlier when, on 1st April 1943, the 25th anniversary of the formation of the Royal Air Force, King George VI approved the award of Standards to operational Regular and Auxiliary Squadrons.  11 years later, on 11th March 1954, 605 Squadron was presented with its Standard at Royal Air Force Honiley, by Her Royal Highness Princess Margaret.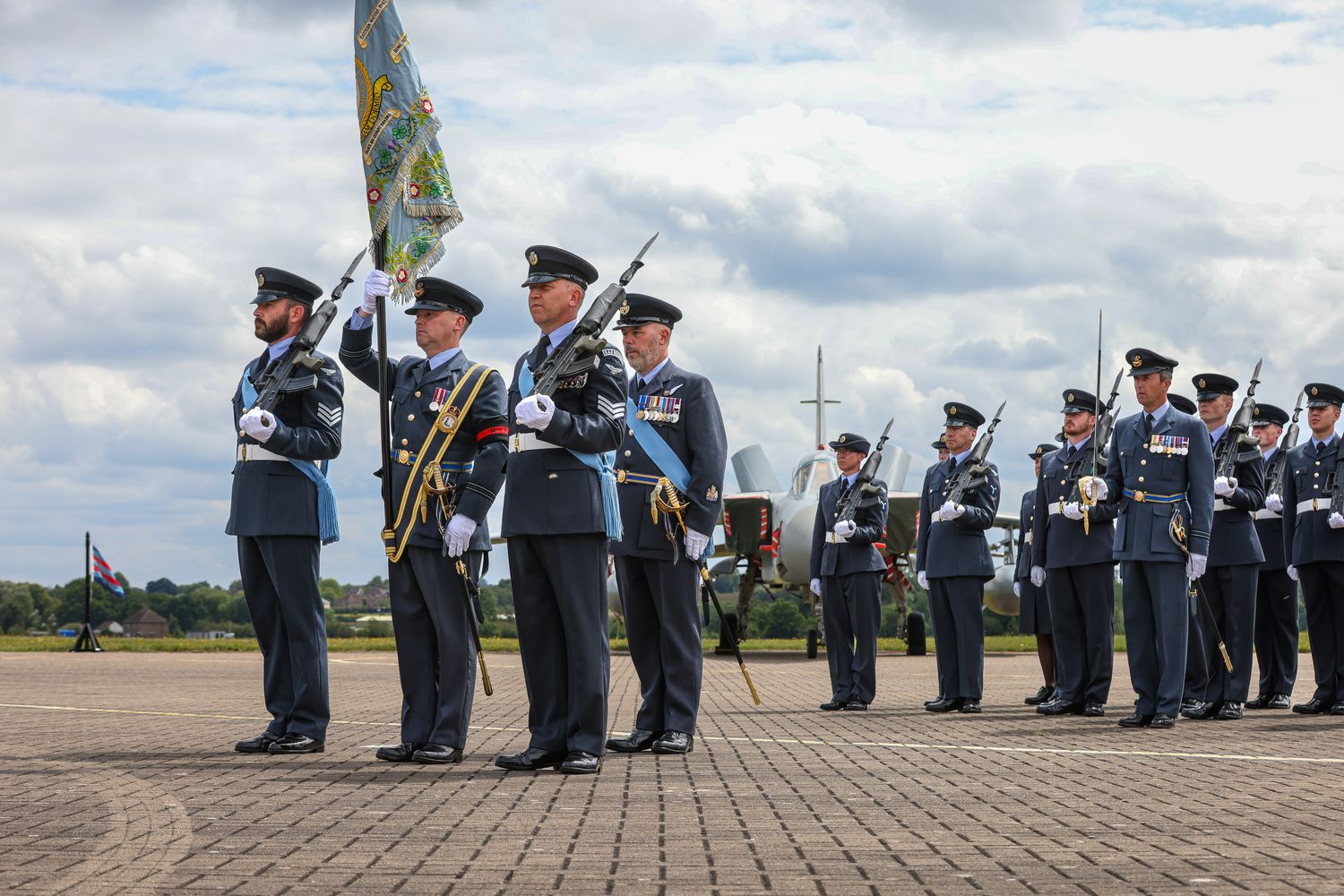 In 1957, all of the Auxiliary Squadrons were disbanded, and, on 10th March 1957, 605 Squadron's Standard was laid up in the Parish Church of St Cuthbert, Lindisfarne, Castle Vale.
In 1998, following a request from the then Inspector of the Royal Auxiliary Air Force, the Air Force Board agreed that selected Auxiliary Squadrons, albeit with non-flying roles, could be awarded the numbers of former Auxiliary flying Squadrons. As a consequence, 605 Squadron was reformed on 1 November 2014 at Royal Air Force Cosford.
In 2017, Queen Elizabeth II approved the award of new Standards to nine of these resurrected Squadrons, including 605 Squadron.
In common with all military Standards, 605 Squadron's is a beautifully embroidered work of art.  In the centre is the original Squadron badge, and on either side are seven of the ten Battle Honours won by the Squadron, namely:
1940 – Dunkirk
1940 – Battle of Britain
1941 – Malta
1942 – Eastern Waters
1942-1943 – Fortress Europe
1944 – Home Defence
1944-1945 – France and Germany
No. 605 (County of Warwick) Squadron Royal Auxiliary Air Force Reserves are based at RAF Cosford, with their Reservists specialising in logistics, chefs and RAF Police roles. Find out more about the role of the Reserve Forces in our region.
Published 07/09/23