A brave Air Cadet from 487 (Kingstanding and Perry Barr) Squadron Air Training Corps used his first aid skills to help save the life of a young girl.
Cadet Finlay Allen, who has only been a cadet with the squadron since February, managed to keep calm in a medical emergency and use his Heartstart training.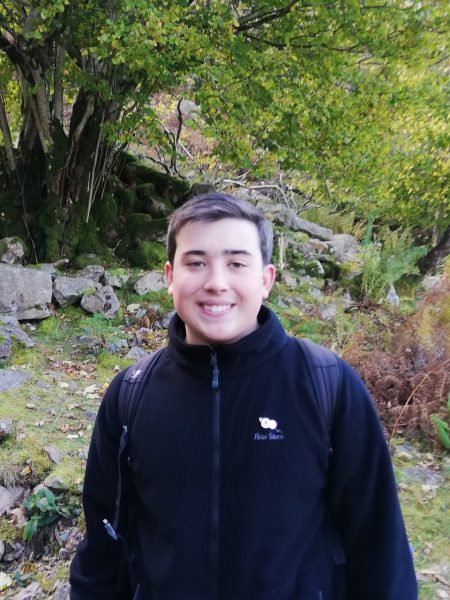 The girl had unfortunately collapsed and Finlay had to put his qualification to the test. Before the ambulance had arrived, he had managed to stop the young girl from choking on her tongue, and safely placed her into the recovery position.
He also remembered to check for danger before walking onto the scene. Finlay had only just completed his Heartstart training in February and he is very thankful for the first aid skills that the Squadron had taught him.
Heartstart is an initiative coordinated by the British Heart Foundation. The cadets receive the Heartstart training as part of their initial training when joining the RAF Air Cadets.
It is the basic First Aid qualification that both cadets and Cadet Force Adult Volunteers hold and is taught within the first three months of training.
The qualification covers CPR, the recovery position, how to use a defibrillator and what to do in the case of choking. It is taught through a series of videos and demonstrations, and the cadets are expected to be able to show what to do should they come across a first aid situation.
The standard of the initiative is set out by the St Johns Ambulance and British Heart Foundation. Cadets can then go on to undertake the St Johns Youth First aid qualification which teaches further first aid skills.
These skills are critical to the core value of first aid in preserving life and are an invaluable skill to have. Officer in Command for 487 Squadron, Warrant Officer Stephen Taylor RAFAC, commented:
"First Aid for our younger cadets is a vital skill, not only as part of the Air Cadets, but in life.
"It is a virtual life-saving skill and can be called upon at any time. Its aim is to preserve life and doing what is morally right, and I encourage all of our cadets to take part in First Aid.
"Cadet Allen is new to the Air Cadets and only completed his training just prior to Face to Face training ending. I was very happy to hear Cadet Allen was able to put the skills he was taught to good use and that his efforts have saved the life of another person.
"It takes great personal strength and courage to step into a situation and deal with it, especially when it is a child. Well done Cadet Allen".
Find out more about the Air Cadets and cadet forces.
Find out more about 487 (Kingstanding and Perry Barr) Squadron Air Cadets   The unit also have lots of news and photos of their activities on their social media channels, so make sure you check them out!