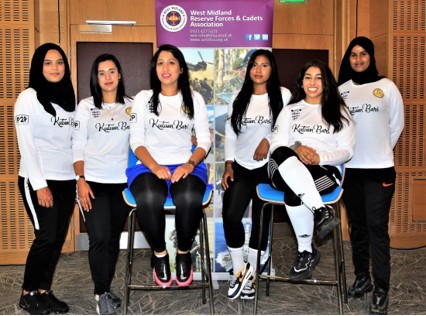 Finding new female football talent and addressing inequality were the key themes of a unique event which brought together women from across the sporting community.
'Building Bridges, Breaking Barriers' was the first event of its kind to be hosted at St George's Park – the Football Association's (FA) national football centre – in partnership with Farenet and the FA.
Organised by Saltley Stallions Women's Football Club, inspiring panellists from national sports and football governing bodies and the Royal Navy outreach team, discussed how they can re-dress the balance in sporting inequalities in amateur and mainstream football.
Showcasing how they are nurturing new football talent in different communities and inspiring more women to play, the event highlighted ways to empower more young women – not just in sport, but in careers and society – to achieve their goals.
As a sponsor of the event, our Association shares a similar ethos to inspire the next generation of young people and promote the equal opportunities available to all genders within the military.
Working closely with the three military services, we build connections within our community to offer new initiatives, and raise awareness of the beneficial experiences that the Reserve Forces and Cadets can bring to people's lives.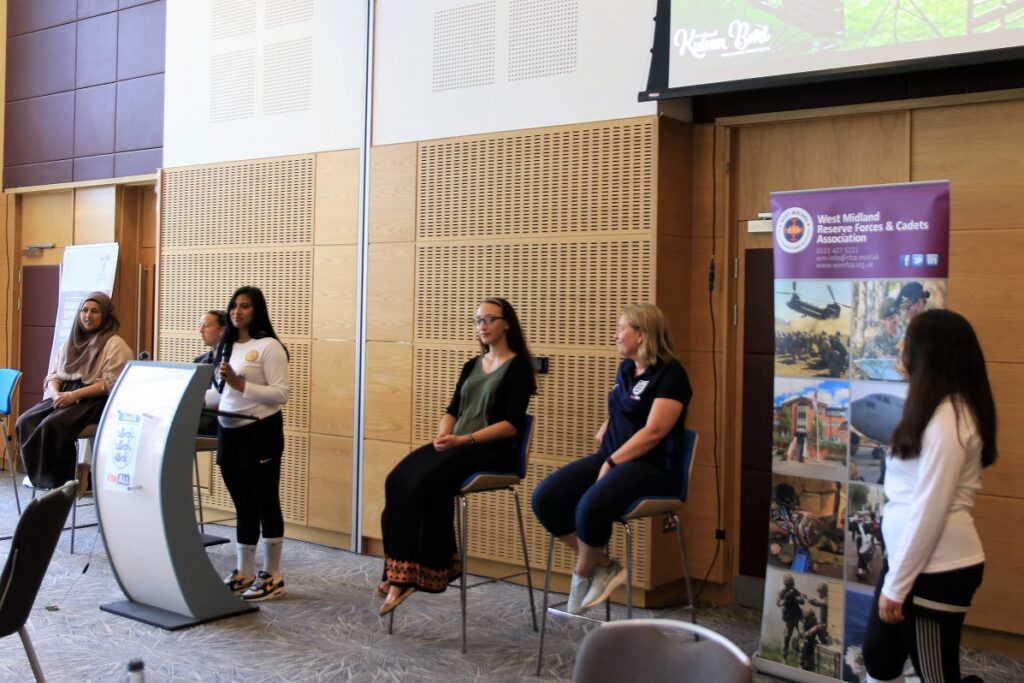 Local community teams such as Saltley Stallions Women's FC are bucking the trend to encourage women in their diverse communities to gain confidence and develop their football talents.
Created by the club's Chairman Obayed Hussain, and their Development Officer, Yasmin Nessa, the Birmingham-based team aims to help remove cultural divides and societal pressures which can sometimes prevent young Muslim women from getting involved with sport.  The team trains weekly to increase local football talent for females aged 16 and over.
Obayed commented, "We are delighted that we have the Armed Forces supporting our work in using sports as engagement tool to counter societal issues, building confidence and raising awareness on community cohesion.
"The Armed Forces and Royal Navy have been instrumental over the past 12 months in supporting our aims and objectives, and we look forward to working more closely with the team in the future."
West Midland RFCA's Head of Engagement, Siamha Butt, added, "We were delighted to attend and sponsor the Building Bridges Breaking Barriers event.  It was great to see so many inspiring young people challenging stereotypes and striving to achieve excellence.  We look forward to working with Saltley Stallions Football Club on future initiatives."
View the video from the event at St George's Park.
Find out more about the work we do within the community.
Published 01/10/2021