The Herefordshire Football Association has recently confirmed details of free weekly walking football sessions, with food and drinks afterwards.
Two walking football sessions have been launched on the 3G pitch off of Widemarsh Common in Hereford, for those connected to the Armed Forces community and those connected to the men's mental health community. These sessions are being run in partnership with the Defence Medical Welfare Service, Herefordshire MIND and the Hereford Men's Mental Health Group, and with support from the Armed Forces Covenant Trust and Hereford City Council.
Scott Russell, Football Development Officer said, "Walking football is an exciting new format of the game, designed for those unable to participate in regular football for whatever reason. With players regularly reaching 10,000 steps, the sport is excellent for anyone with a passion for football that wants the benefits of regular exercise and to satisfy their football urge, without the risk of injury.
"Accessible to anyone over the age of 16, no matter what the level of previous experience, feedback suggests that, once you've tried walking football, you'll be hooked!''
Sessions for those connected to the Armed Forces community run from 5pm – 6pm every Wednesday, with free food and drinks afterwards. The men's mental health sessions run every other Monday, also from 5pm – 6pm and with free food and drink after.
For further information, please email scott.russell@herefordshirefa.com or visit Herefordshire Football Association's website.
Find out more about how to access resources available to the Armed Forces community and veterans.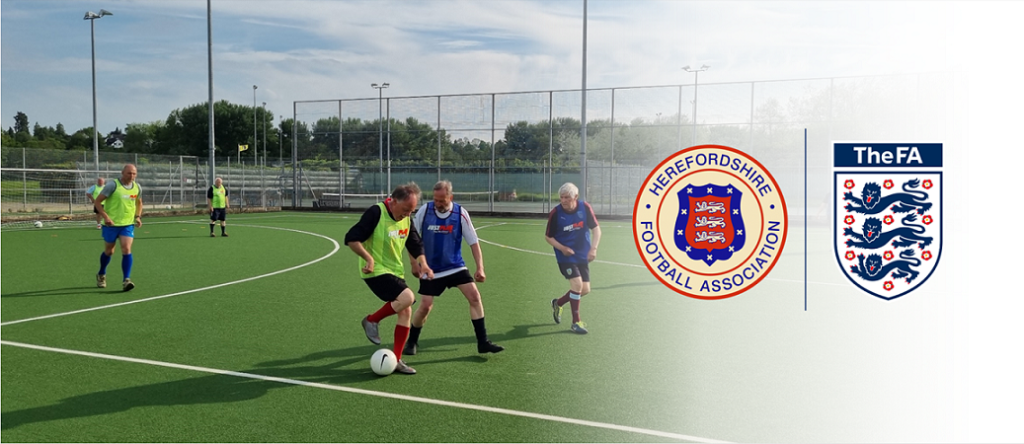 Published 01/10/2021