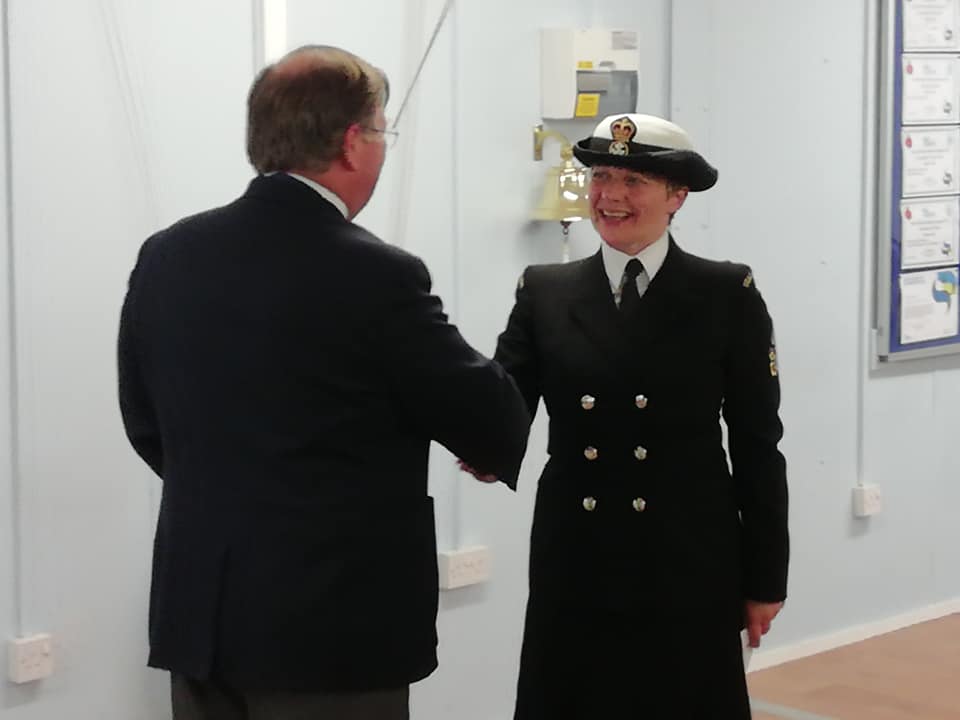 Sub-Lieutenant Althea Bumpstead is the Commanding Officer at Ross-on-Wye and Monmouth Sea Cadets.  As Commanding Officer, she oversees and organises the welfare, training and activities for the unit. Outside of the cadets, she works as a Development Officer for Forest Voluntary Action Forum, a charity that supports young people and youth groups. We spoke to Althea to find out why being a volunteer with the Sea Cadets is so important to her – and how becoming a volunteer could enhance your life.
Althea shared her journey as a volunteer so far, saying, "This is my second time as a Cadet Force Adult Volunteer (CFAV).  After being a cadet in the Sea Cadets myself, I became a volunteer at the age of 18.  Due to family commitments, I left.  Then in 2017 my eldest child joined cadets and I re-joined shortly afterwards, when someone recognised my name and asked if I would return.
"I agreed to coming back as a CFAV as it is very rewarding.  Not only are you giving something to the community and supporting young people by giving them great opportunities and experiences to take into adulthood, you as an adult also get lots of rewards, including your own development, friendships and life experiences.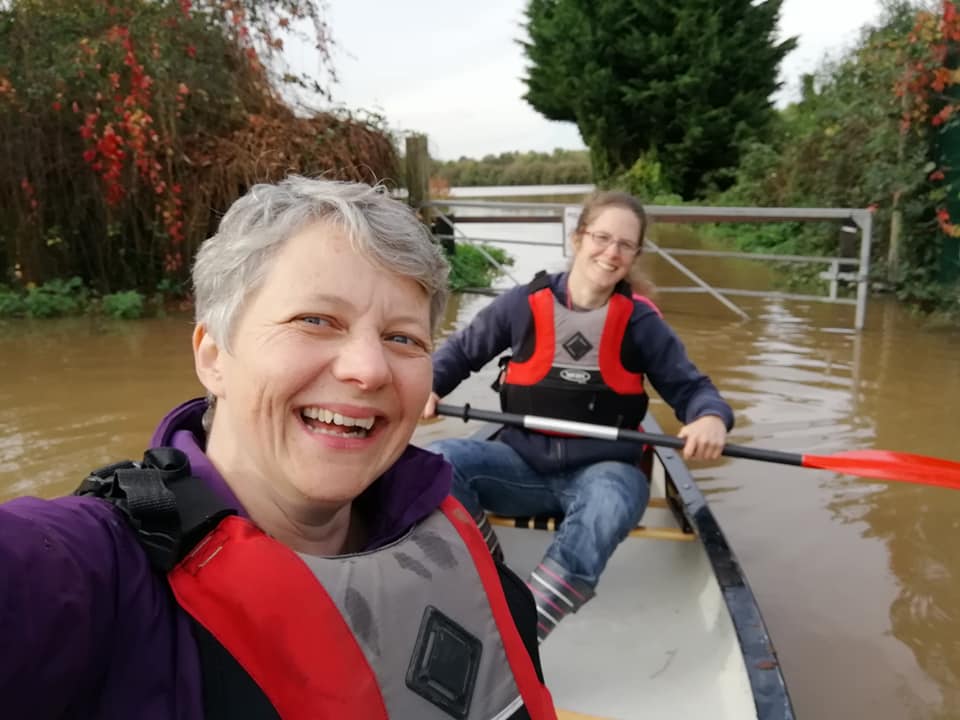 "I have taken part in a wide variety of activities as a CFAV.  It is really hard to say which one I have particularly enjoyed the most; some of my memories include going away on courses and meeting other like-minded people, taking part in Trafalgar Day Parade in Hereford with the Royal Marines Band and putting other CFAV's forward for the Lord-Lieutenant's Awards.
"Due to the Sea Cadets, I have gained a wide range of qualifications including First Aid, Rowing Instructors, Paddle Sports Instructor, Duke of Edinburgh Supervisor & Assessor and many more.  I am also working towards my Lowland Leader Award – all of this has been possible due to being part of the Sea Cadets.  One of my aims for the future is to work towards one of the City & Guilds Leadership and Management Awards.
Sharing one outstanding personal highlight from her time as a volunteer with the Sea Cadets, Althea said, "The biggest highlight of my CFAV career to date was during Volunteer Week 2019, when the cadets brought a tear to my eye.
"We had just done the notices at the end of the parade night and I was about to dismiss the cadets home, when one cadet piped up and said they had a presentation to make.  Unbeknown to any of the volunteers in the unit, all of the cadets had signed a thank you card and presented it to us, thanking the instructors for everything we do for them.
"We were all incredibly touched by the gesture and the card is still on our wardroom pin board. It's moments like this, when you know you are doing an amazing job!"
So why should other adults consider becoming a volunteer with the Cadet Forces?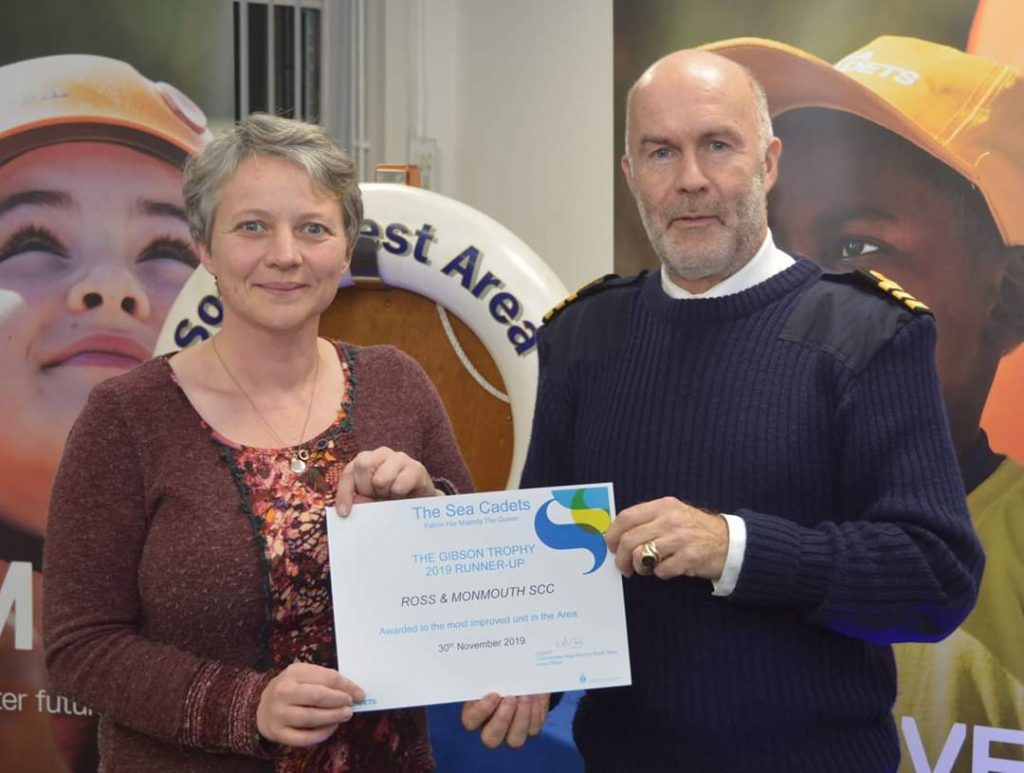 "The list as to why I would encourage others to become a CFAV is endless.  Most of all there are so many roles available, so don't be put off by the uniform, the jargon or even the thought that it must be lots of hours, there really is something for everyone.  Plus, you as an adult get so much out of it, from new friends, life experiences, qualifications, volunteering on your CV and so much more.
"My experiences as a CFAV have benefited my own career greatly.  Not only are my career and hobby (aka cadets) very similar so they complement each other nicely, it is the other skills I have gained that have helped greatly, such as presentation skills, interpersonal skills, team work, experience of working with volunteers and charities, the list just goes on.
"When I got my job, my son said 'it sounds like a hobby that you are getting paid for'. I think this sums it up nicely as how many people are lucky enough to say they get paid for their hobby.  I can honestly say, if it were not for the experiences that Sea Cadets has given me, I would not be in such an amazing position.
"My employer is incredibly supportive of my CFAV commitments.  As a charity and volunteer support organisation themselves, they understand what volunteering means to people.  I also know I am very lucky in that my hours are flexible, so if I do have the odd weekday event I can attend and make the hours up elsewhere."
The Cadet Forces offer young people across the UK the chance to take part in adventures, try new activities, make friends and have a huge amount of fun along the way.  None of this would be possible without the help, supervision and practical support provided by adult volunteers.  Volunteers with the Sea Cadets are aged 18 and over and come from a wide range of diverse backgrounds.
If you would like to make a difference to the lives of young people in your community, there is many opportunities for you to become a volunteer with the Cadet Forces.
You can also find out more about Ross-on-Wye and Monmouth Sea Cadets and opportunities to join them as a volunteer or cadet.
Published 21/06/21