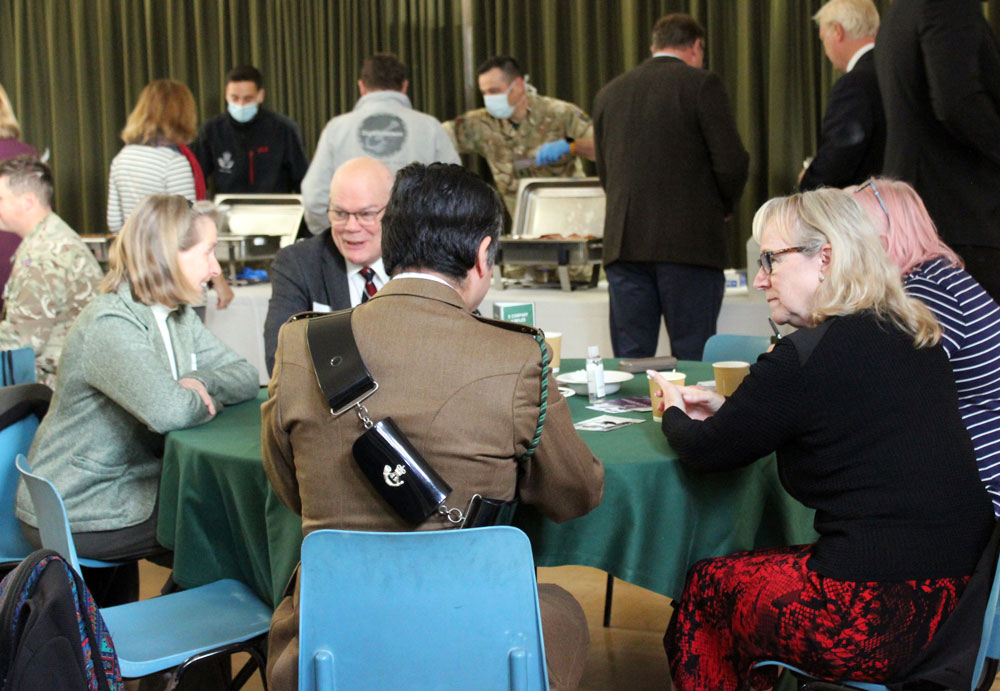 Over 70 members from Shropshire's business and voluntary sectors came together for a breakfast event to share best practice and learn more about supporting the Armed Forces community.
Held at Bligny House Army Reserve Centre in Shrewsbury, home of E Company 8 Rifles, the early morning Shropshire Business Breakfast networking event was a joint partnership between our Association, Shropshire Council and Telford & Wrekin Council.
Aiming to raise awareness of the role of the wider forces community in the county – and the benefits that working with Defence and signing the Armed Forces Covenant can bring to your workforce – guests heard from several organisations about their own experiences working with the military community.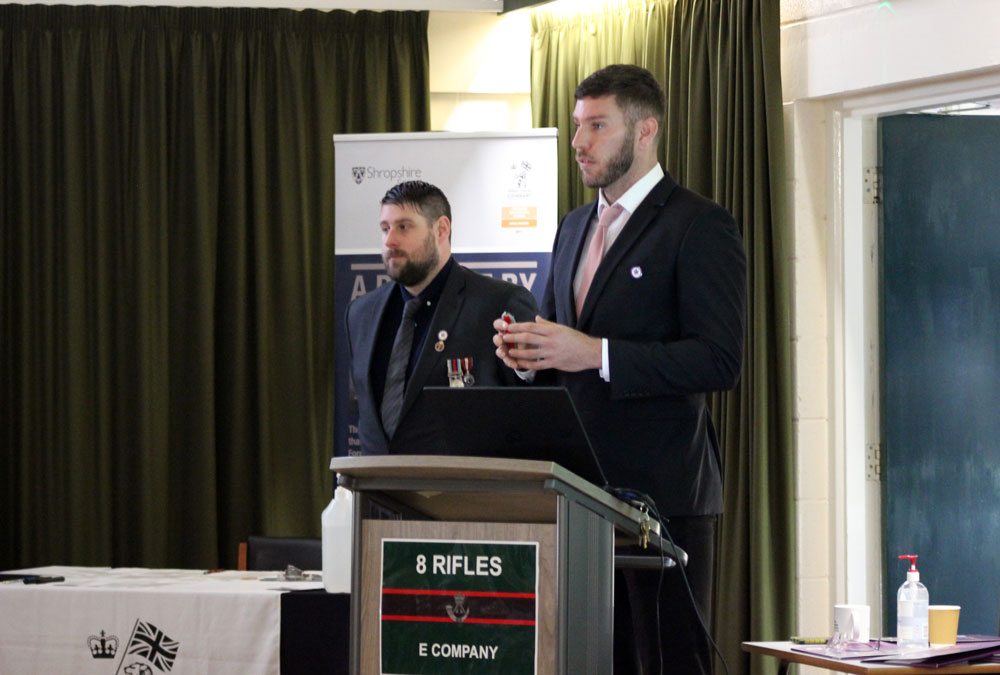 Sonia Roberts, CEO of Landau Limited, and Joe Lockley, Founder and Director of Brightstar Boxing Academy, both spoke about their unique journeys from originally signing the covenant, to date, which has seen them rewarded by the Ministry of Defence for their actions in supporting Defence.
Landau were awarded their Defence Employer Recognition Scheme Gold Award this year, and Brightstar similarly achieved their Silver level award.  Both organisations shared their valuable insights and encouragement for other organisations to follow in their footsteps.  Brightstar also welcomed Stu Cook, who works with the organisation, to share his inspirational story about how Brightstar Boxing Academy helped him to turn his life around after leaving the forces.
Shropshire Fire and Rescue Service, Dig 4 Veterans and Castle Country Club also signed the Armed Forces Covenant at the event; a voluntary pledge made by organisations to help ensure that no members of the current or former forces sector will face disadvantage in the workforce or accessing services within the community.  Redmayne Bentley also re-signed their covenant to enhance their existing pledges.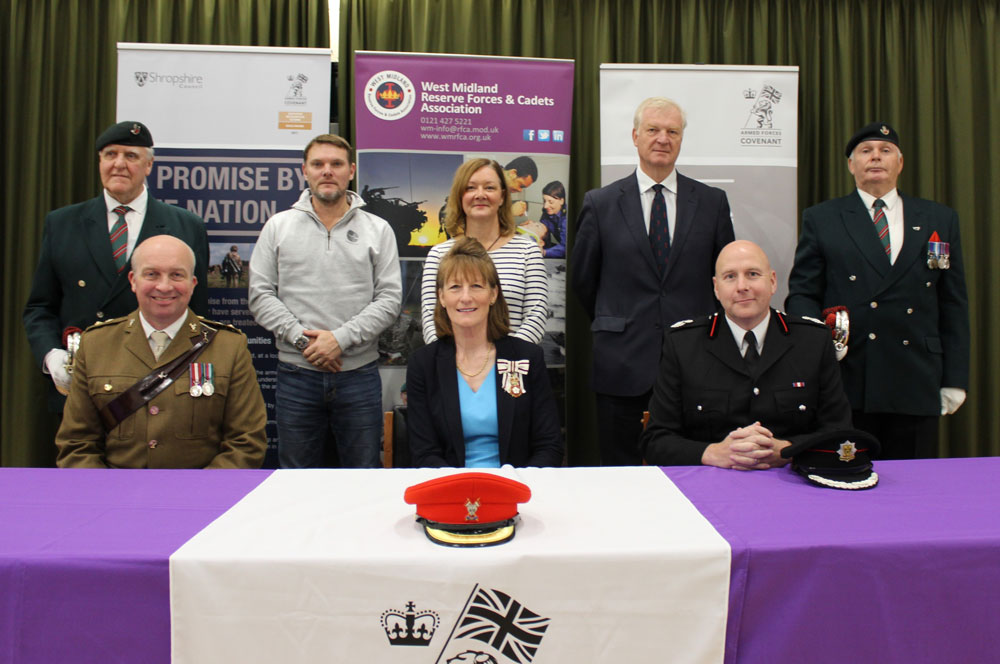 Assistant Chief Fire Officer from Shropshire Fire and Rescue Service (SFRS), Simon Hardiman, signed the covenant on behalf of the fire service. He said of their pledges, "The Service will work hard to support the Armed Forces whether they are currently serving, veterans or connected to the Armed Forces through loved ones. As part of our dedicated support, we will be offering free safe and well visits to all Armed Service staff and will offer free smoke alarms as part of the visits.
"The skills, experience, and discipline they offer is of huge value and is appreciated here at SFRS. We believe people from the Armed Forces can have a huge impact on our overall aim to make Shropshire safer.
"By signing the covenant we are solidifying our commitment to support them in maintaining their health and wellbeing. I'm extremely proud to be able to formally display that we, as a Service, have made this promise."
Phil Sinclair, West Midland RFCA's Regional Employer Engagement Director for the county said, "It was wonderful to see such a great turnout from supportive employers and organisations, and to witness Shropshire Fire and Rescue Service, Dig 4 Veterans and Castle Country Club sign the Armed Forces Covenant for the first time alongside Lt Col Toby Gaddum, representing the Regional Brigade Commander, and of course Redmayne Bentley's re-sign.
"I hope it provided some inspiration to those organisations present that have yet to pledge their support to the Covenant.  A big thanks to both Sonia Roberts and Joe Lockley for their stand-out support, both CEO's of two fabulously supportive organisations, and both Queen's Award winners!
"From a personal perspective, the biggest joy was being able to meet, for the first time, face to face with several businesses whose Armed Forces Covenant journey and subsequent recognition by Defence I have been supporting, it really was a privilege to have been present at the occasion".
Her Majesty's Lord-Lieutenant for Shropshire, Mrs Anna Turner, also attended the Shropshire Business Breakfast and was greeted by buglers from the Rifles Regimental Association.
You can find more about how your organisation could support the forces community in our online guide.
Learn more about how Shropshire Council and Telford & Wrekin Council provide support to the Armed Forces in their region.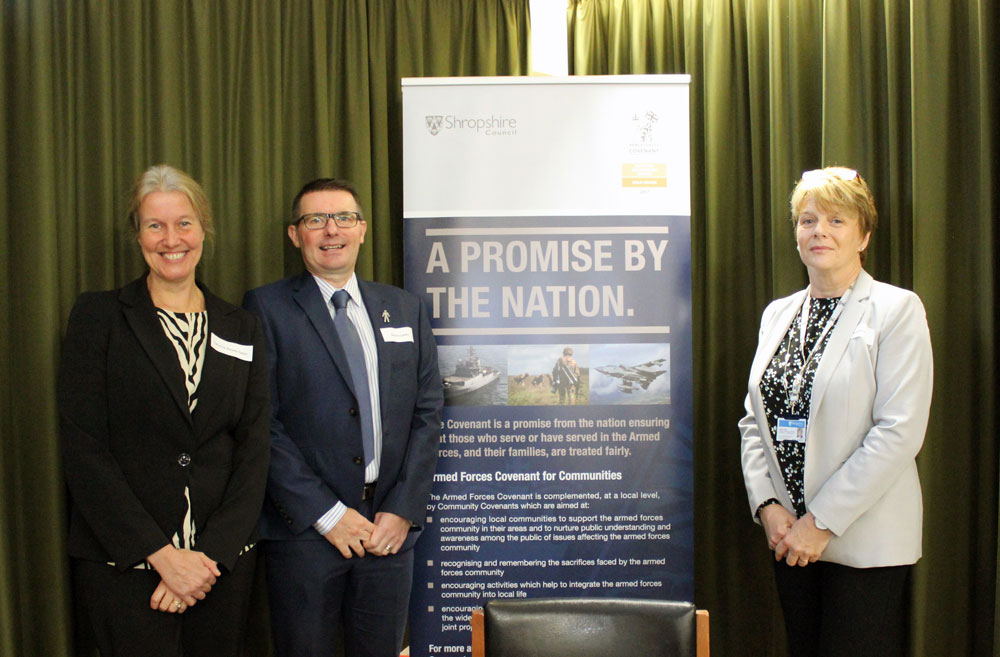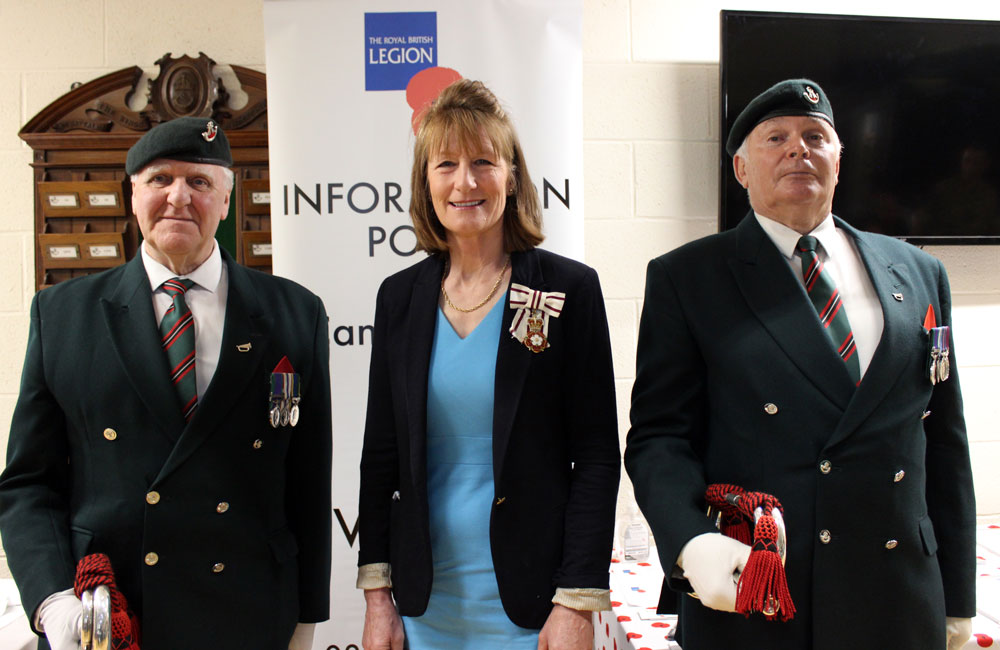 Published 01/11/2021