Volunteers from Staffordshire and West Midlands (North Sector) Army Cadet Force came together at their county headquarters in MOD Stafford for a County Awards Day.
Recognising the achievements of their dedicated volunteers, the awards were presented to mark their outstanding commitment and service to the Army Cadet Force.
The Cadet Meritorious Certificate (recognising outstanding service) was presented to: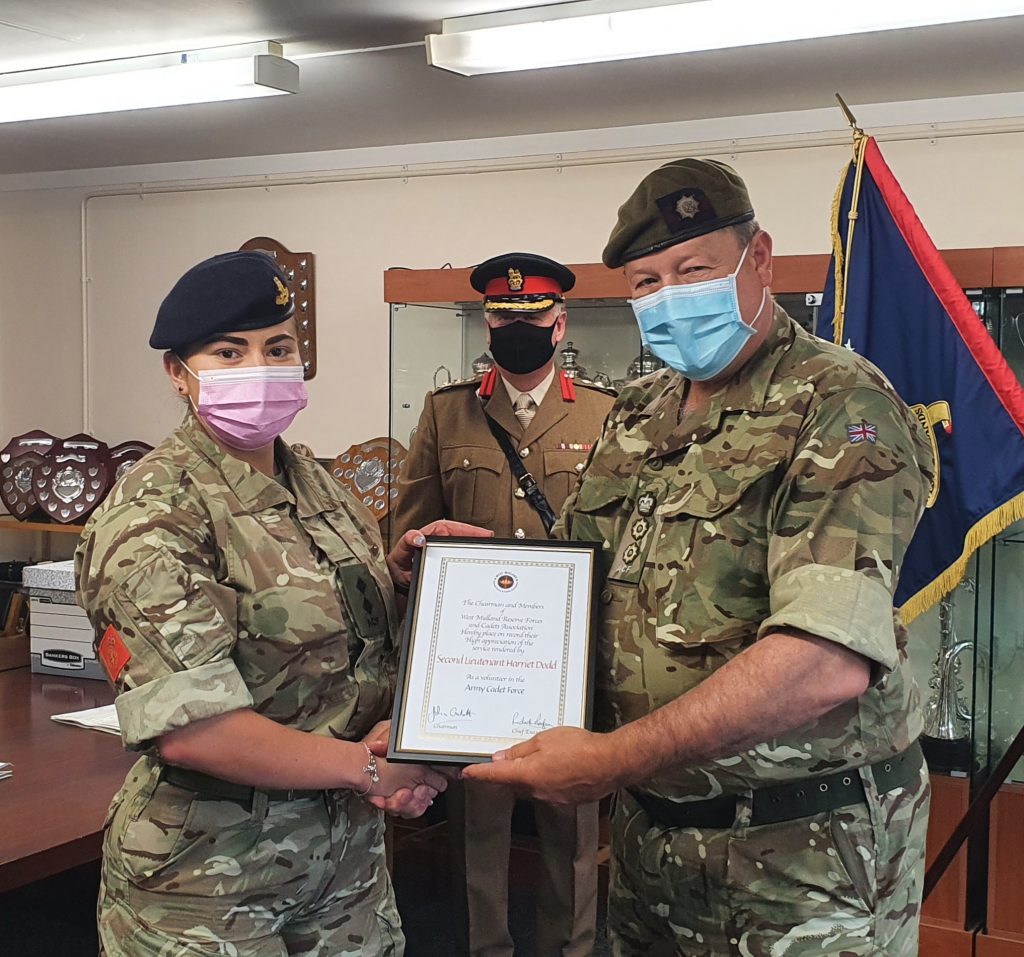 Major Moody
Lieutenant Cork
Lieutenant Stevens
Lieutenant Dodd
Lieutenant Stevens
Second Lieutenant Sheldon
Sergeant Major Instructor Hurst
Staff Sergeant Instructor Kersey
Staff Sergeant Instructor McClearly
Staff Sergeant Instructor Hardy
Staff Sergeant Instructor Leavy
Staff Sergeant Instructor Swider
Staff Sergeant Instructor Singh
Sergeant Instructor Anderton
With some volunteers having served with the Army Cadet Force for many years, Major Moody, Major Easterbrook and Captain Smith were also awarded the Cadet Force Medal (CFM) to mark their 12 years of service.  Second Lieutenant Hopeton additionally received the First Clasp (marking 17 years of service).
Whilst they were unable to attend the presentation ceremony on the day, a number of awards and promotions have also been awarded to the following volunteers: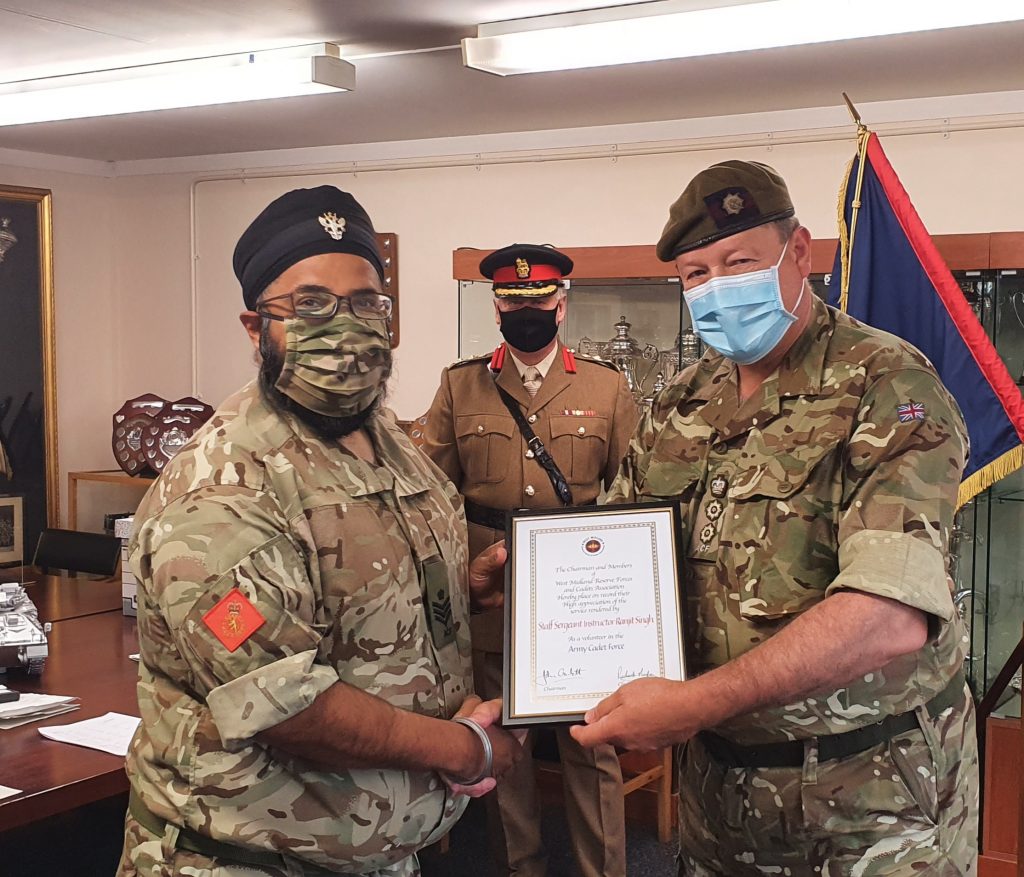 Captain Howes – 1st Clasp CFM
Regimental SMI Taylor – Beard Growing Comp
Sergeant Major Instructor Edwards – 2nd Clasp CFM
Sergeant Major Instructor Dugmore – CFM
Sergeant Major Instructor Godwin-Jones – 3rd Clasp CFM
Sergeant Major Instructor Mellor – CFM
Sergeant Major Instructor Brown-Day – CMC
Staff Cadet Godwin – promotion to Cadet Company Sergeant Major
Volunteers form a vital part of all of our cadet forces.  Without the support of the volunteers, the cadet forces would not be as enriching, or able to offer such a wide range of activities.
The volunteers not only help to keep our young people safe during activities under their supervision, but they help to develop the next generation of our young people, and often play a major part in positively changing the lives of youngsters from diverse backgrounds.
Staffordshire and West Midlands (North Sector) Army Cadet Force volunteers form part of the thousands of dedicated individuals who have chosen to help develop the Army Cadets in their community across the UK.
If you would like to do something productive and rewarding in your space time, volunteering could be exactly the opportunity you are looking for.  Find out more about how you could become a volunteer with Staffordshire and West Midlands (North Sector) Army Cadet Force.
Interested in learning more about the different cadet forces in our region? Take a look at our cadet forces info page.
Published 05/08/2021