Five young people from Warwickshire were honoured by Her Majesty's Lord-Lieutenant, Mr Timothy Cox CStJ, for their outstanding service in the cadet forces and youth organisations.
With the suspension of face-to-face activities for our cadet forces and lockdown measures over this year, Warwickshire and West Midlands (South Sector) Army Cadet Force took the opportunity to move their usual Warwickshire Lord-Lieutenants' Cadets investiture ceremony to the virtual world.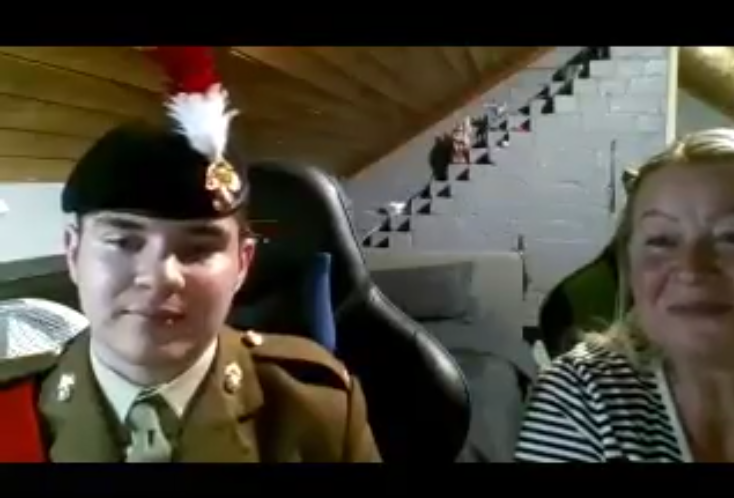 Each year the Lord Lieutenant for each county appoints several cadets to become the Lord Lieutenants' Cadets for that particular year.  These are drawn from the Sea Cadet Corps, Royal Marine Cadets, Army Cadets, RAF Air Cadets and the Combined Cadet Forces, and other youth organisations such as the Police Cadets, Fire Cadets and St Johns Ambulance.
Her Majesty's Lord Lieutenants are the representatives of the Crown for each county in the United Kingdom.  They are men or women of all backgrounds appointed directly by Her Majesty the Queen.
The appointment is recognised as one of the highest honours a cadet can achieve.  The role involves assisting the Lord Lieutenant as required, often on parades such as Remembrance Sunday, at events and presentations, and if they are lucky, at Royal county visits.  They are ambassadors for their organisations and the young people of their region.
This year's incoming Lord Lieutenants' Cadets are:
Cadet Staff Sergeant Cavan Parsons – Warwickshire ACF
Cadet Flight Sergeant Owen Blood – Warwickshire & Birmingham Wing RAFAC
Petty Officer Cadet Molly Edmunds – Stratford SCC
Cadet Corporal Kaitlyn Henden – Rugby Sea and Royal Marines Cadets
Cadet Sergeant Richard Rose – Warwick School CCF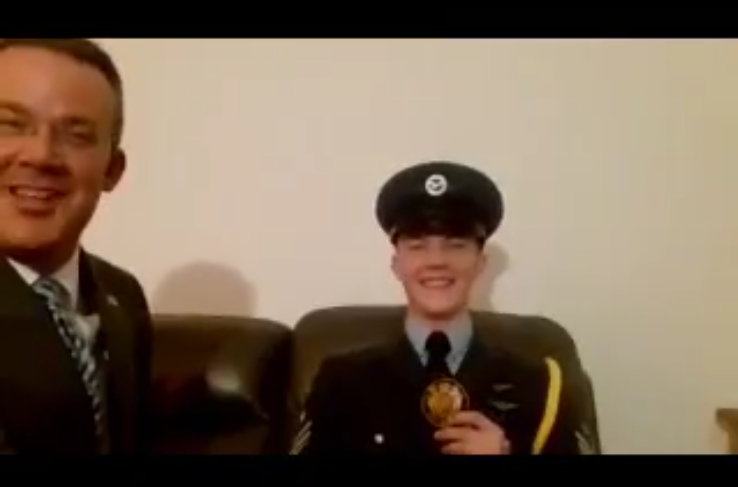 Mr Cox CStJ, commented: "Thank you to everyone who organised this event.  I think it's an opportunity to thank the supporters of the cadets and the adult instructors, who do excellent work and without them, the cadets would inevitably struggle and not have as good a time as they do.
"Thank you to my outgoing cadets, I'm pleased to say they seemed to enjoy their year – they were a credit to the cadets.  They were charming, they were always well dressed, always punctual and always happy, and always engaged… we wish them all the best in their ongoing lives.
"Finally, many, many congratulations to the incoming cadets. They've done really well to get this far, and to be put forward as a Lord-Lieutenants Cadet, their parents must be very proud.  Their particular cadet groups must also be very proud.  Very impressive citations from all five of them!"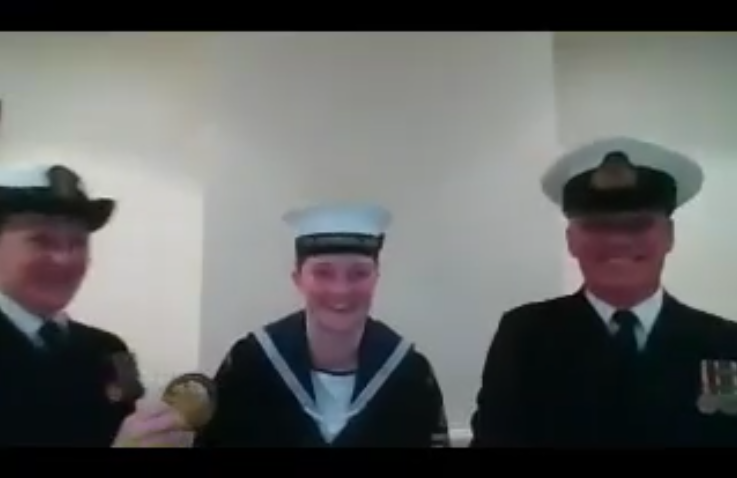 The Commandant of Warwickshire ACF, Colonel Emerson Holder TD VR, added: "Congratulations to all of the cadets, absolutely fantastic.  I'm always pleased to hear our adults are doing a good job when you hear the quality of the citations.  Most of the cadets start with us aged 12, through to the age of 18 – it's brilliant what we are able to achieve."
You can watch the video of the ceremony on Warwickshire Army Cadet Force's Facebook page.
To find out more about opportunities with the Cadet Forces, as a cadet or volunteer, visit our web page here.