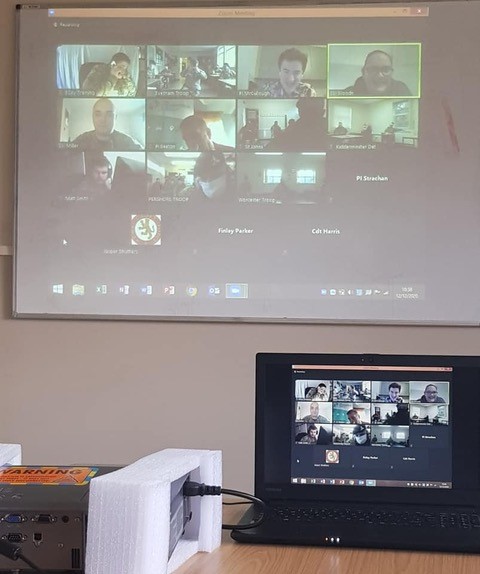 Despite Covid-19 restrictions and the continuing national tier structure, the Commandant of Hereford & Worcester Army Cadet Force (ACF), Colonel Hopkins, along with his Staff Officers, successfully planned and executed a virtual county-wide Christmas exercise in December.
In previous years the cadets from across their county would usually come together for a festive weekend camp of activities to share the joy and happiness of this seasonal time of year.
After a challenging year and the continued stress put on young people during the prior lockdown, their team came up with an alternative concept which would safely allow the cadets to have some festive fun instead of missing out on their usual camp entirely.
Exercise Christmas Cracker was their Battalion's first company-wide virtual event to be held online, and the's county's volunteers and Headquarter's staff were determined not to let the difficulties faced this year impact on the enjoyment of the event.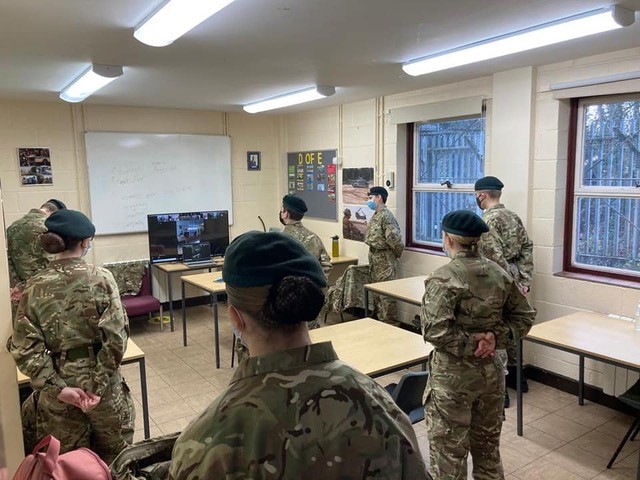 To ensure everyone's safety was the top priority, stringent pre-training and competence testing to operate a secure and sanitised Covid-19 environment at the cadet units was undertaken by all Detachment Commanders.
On the day itself all manner of inventive IT systems were created by the Detachment Commanders to allow the cadets to participate in a Covid-19 safe Zoom conference throughout the day, with every cadet booked on to the event via Westminster with complex systems of safeguarding procedures in force.
Packed lunches were arranged for the entire county and with logistical precision were delivered to fixed Covid-19 safe distribution points to ensure every cadet participating was fed.  It was not quite their usual roast turkey dinner with all the trimmings this year, but there were no complaints and the lunches were most welcomed by the cadets (!)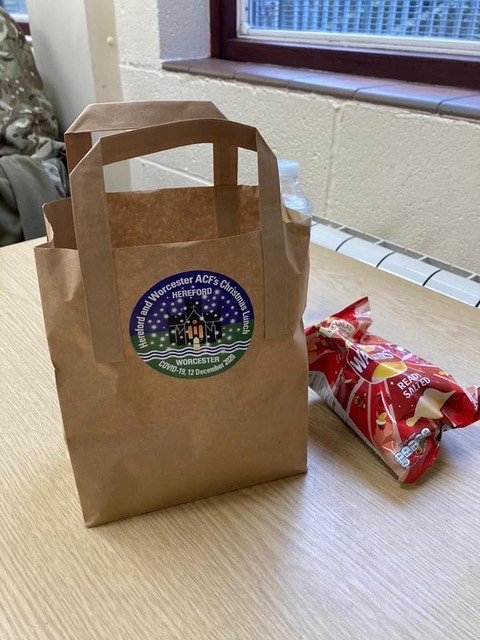 As part of the day's challenges each cadet company provided one 'activity' for the day to host for all of the other companies.  With individual online quizzes, 'break-out rooms' and an inter-company quiz being on the day's agenda, the cadets had a fantastic time watching and competing against each other in their detachments across the Battalion.
Their Honorary Colonel, dropped by to say a 'quick hello' and was found to still participating with the activities right to the end; perhaps enjoying himself as much as the cadets!
Giving a positive address to all the cadets, he also thanked their Adult Volunteers and staff for their hard work and commitment during difficult times.
With added careful planning, the Commandant rounded off the day with a presentation and surprise promotions to several Adults Volunteers with Covid-19 safe presentations made by company Staff Officers to the various recipients.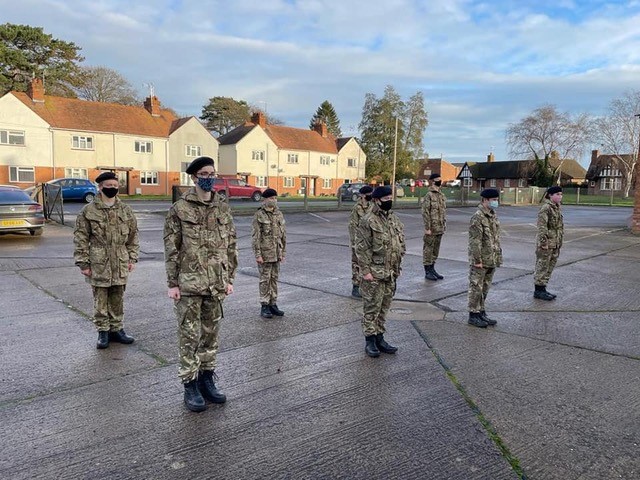 Cardboard boxes were also quietly deposited in various locations to company HQ's and detachments.  The Commandant announced their locations and asked that they should be opened only on his instruction, which revealed carefully hidden trophies for each of the winners of the annual awards and competitions.
Overall Exercise Christmas Cracker was a great experience for the cadets and a superb Battalion effort to make the day a success.
The team never anticipated how important it would be for their young cadets to participate in a ACF "family" event in the form of Exercise Christmas Cracker, and how much it would be enjoyed, even by virtual means – a morale boost for the cadets and staff all round after a tough year!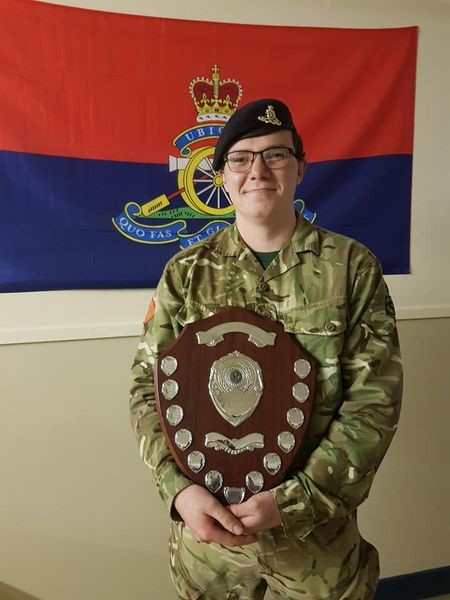 Face-to-face training for our Army Cadets has been suspended once again due to the new lockdown regulations in 2021, however the Cadet Forces are still busy working in the background to keep activities running by virtual means.
You can find out more about opportunities with Hereford & Worcester Army Cadet Force, as a volunteer or cadet, on their website here.
If you are interested in finding out more about our Cadet Forces generally, or volunteering opportunities with them, visit our web page.
Maybe this could be your next challenge to eye up for 2021?
Published – 8th January 2021