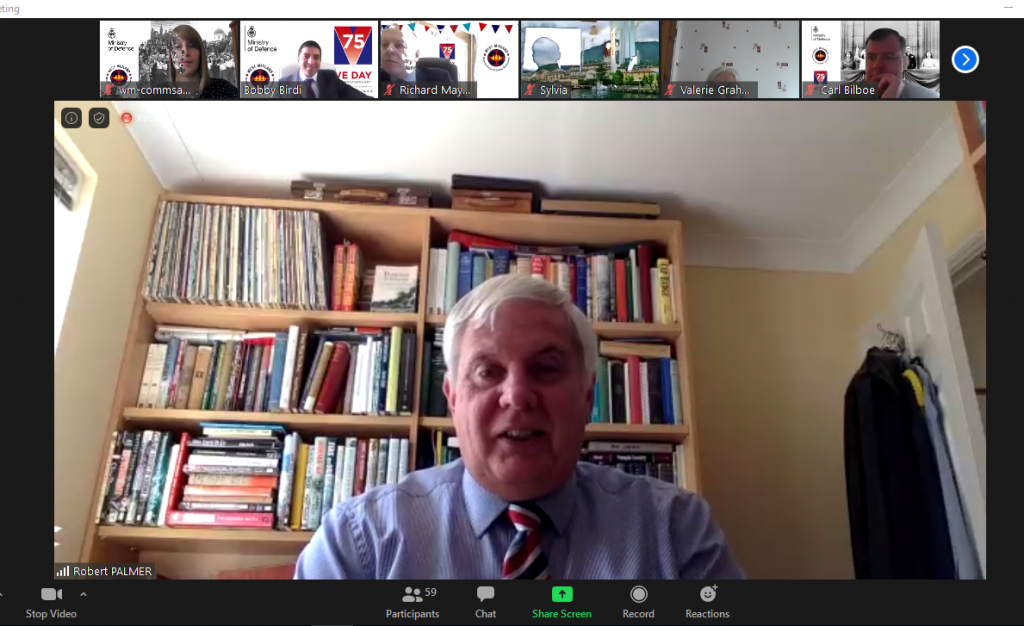 In the lead up to the 75th anniversary of VE Day our Employer Engagement team invited employers who have signed the Armed Forces Covenant to a special virtual talk on Thursday 7th May.
Being unable to host any face-to-face events to celebrate and reflect on VE Day, the team decided to take the plunge and host our first virtual event.
After welcoming remarks from our Chief Executive, Colonel Richard Maybery, and Regional Employer Engagement Director, Bobby Birdi, we were delighted to invite military historian, Robert Palmer, to kindly present his insightful talk to our guests about the lead up to events in World War 2 and how the war progressed.  Rob is also the author and webmaster of British Military History.
We'd also like to extend our thanks to David Fairclough for sharing the Royal British Legion's plans about how we could commemorate VE Day from our own homes during the bank holiday weekend.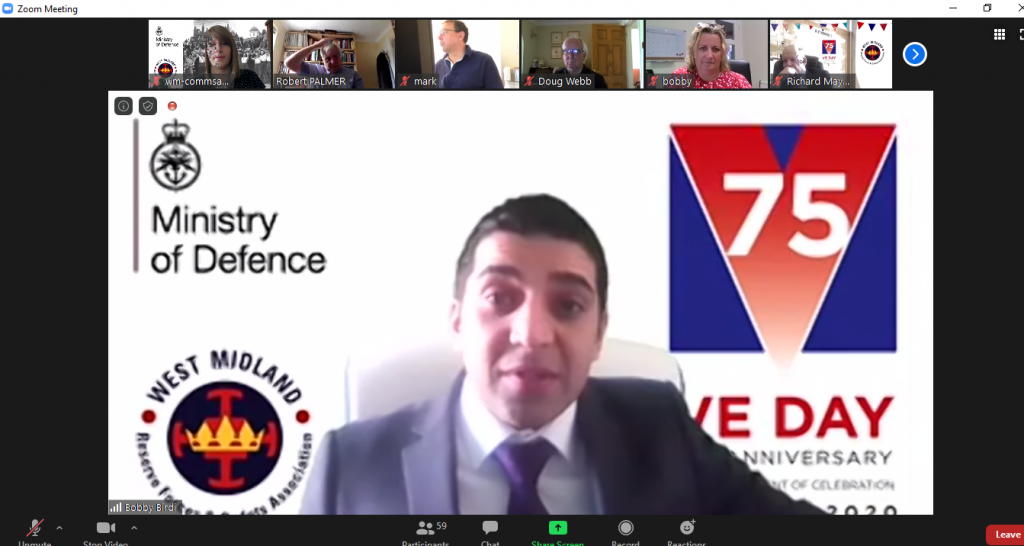 At the end of the event we all raised a virtual toast in remembrance which was a fitting way to remember the sacrifices of those who fought for us then, and continue to do so now.
Bobby Birdi commented: "We are very grateful to Rob for presenting such a thoughtful and captivating talk. It was great to see so many of our employer contacts in one setting again, and the feedback has been very positive.
"This was our first foray into hosting an online meeting with employers. We are looking at planning many more and welcome any ideas from our stakeholders on similar online events."
A huge thank you to everyone (all 66 of us!) who joined this event – it was great to see you all virtually.  Stay safe and we look forward to welcoming you to our next event! To find out more about our upcoming events you can take a look at our events calendar.