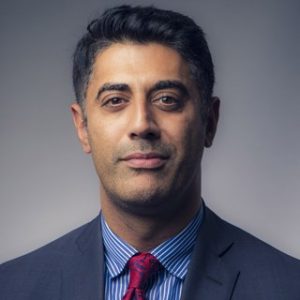 A Birmingham-based digital agency has become the first company to sign the Armed Forces Covenant 'virtually' – in an online ceremony with Chamber patrons West Midland Reserve Forces & Cadets Association (WM RFCA).
The Wow Group of Companies, whose CEO is Asian Business Chamber president Qasim Majid, demonstrated its commitment to supporting the Armed Forces community by signing up to the covenant this week.
Qasim was joined on the virtual conference by Colonel Chris Ledsham, representing the Ministry of Defence, and Colonel Richard Maybery, CE of the WM RFCA.
By signing the covenant, the Wow Group of Companies recognises the value that serving personnel, Reservists, veterans, and military families bring to the business community and the nation.
Watch the video below…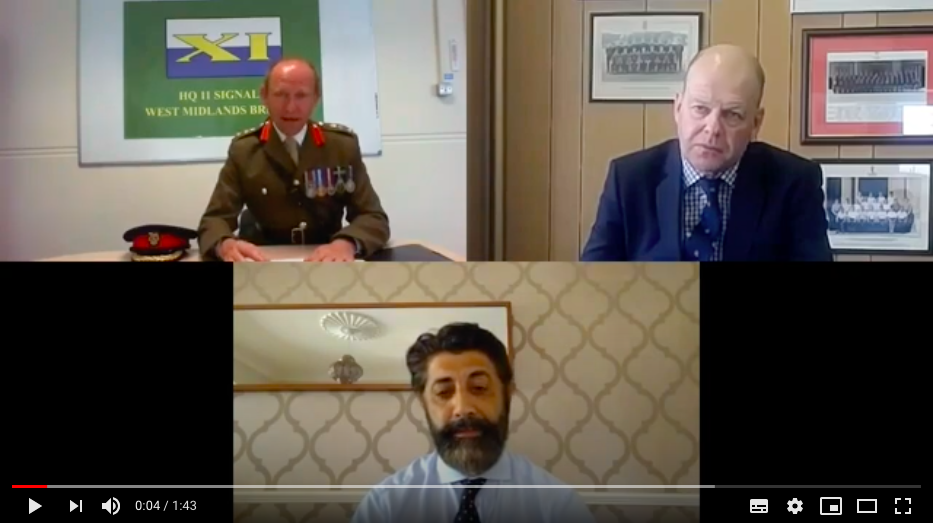 The business has committed to promoting the work of the Armed Forces, including national events, charity work and supporting the families of those who serve in the military.
Qasim's long-standing support for the Armed Forces comes from his military family's roots.
His grandfather, father, and father's brothers all served in the military.
He said: "The WM RFCA have been doing some sterling work in engaging with the ABCC and the GBCC and we thank them for all the support that they've generously offered over the years.
"The WM RFCA have recognised the need to engage with BAME communities and wholly understand that diversity and inclusion is an integral part of the society that we live in today.
"Therefore, it is only befitting that on behalf of Wow Group of Companies, we sign the covenant to provide those much-needed opportunities to regulars, Reservists, and cadets.
"And also, to ensure that they are not "penalised" during their employment, should the country ever need them to serve.
"Having come from a military family myself, I understand the sacrifices that our Armed Forces make on a daily basis, to protect our freedoms and liberties, which we enjoy and sometimes take for granted.
"I feel immensely proud to be signing this covenant on behalf of my company and also making history in the process, as it is the first virtual signing, in-light of Covid-19. This just so happens to precisely fall into the realms of what we do within the digital industry, and what we stand for as a collective".
Colonel Richard Maybery said: "Qasim has been a particularly strong supporter of the Armed Forces for a long while.
"He is a member of the Armed Forces Regional Employer Engagement Group and always makes insightful contributions there, and is a tremendous advocate for the Armed Forces community through that; as well as through his presidency of the Asian Business Chamber of Commerce in Birmingham.
"Given the determination by the Armed Forces to improve their diversity across the board, the link with Qasim and the ABCC is particularly relevant and significant today.
"We're really looking forward to developing our partnership with Qasim in the future."