Cadet Corporal Zain Aslam, aged 16, from 495 (Sutton Coldfield) Squadron Royal Air Force Air Cadets, graduated from this year's Qualified Aerospace Instructors Course (QAIC).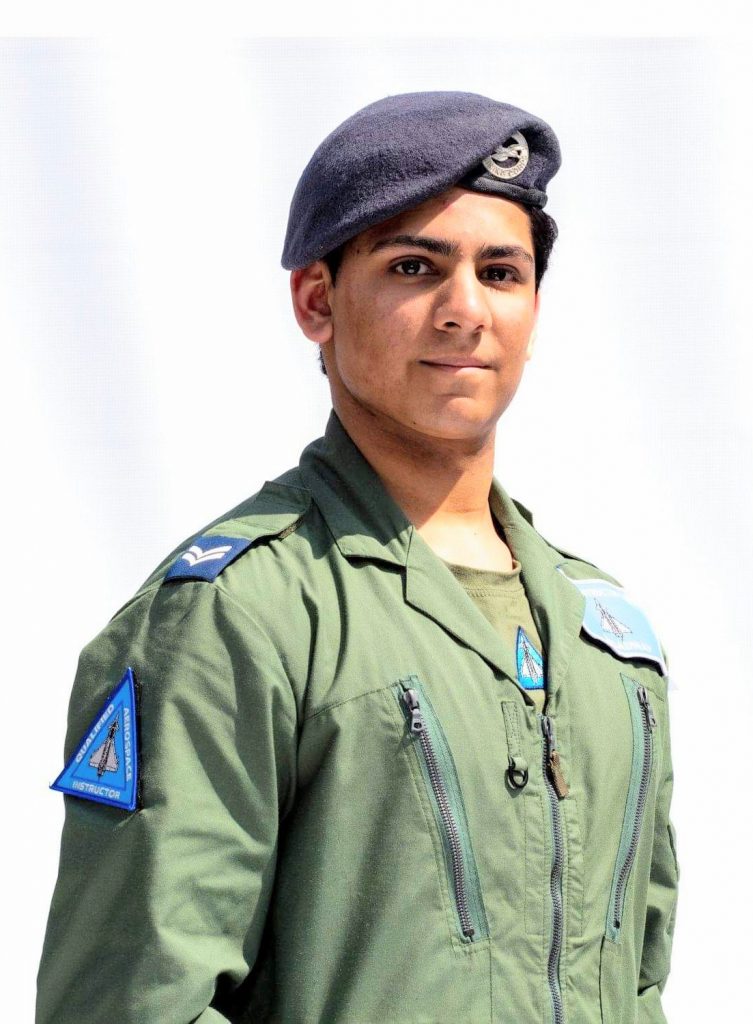 QAIC is the Royal Air Force Air Cadet's premier aerospace course. Aimed at senior cadets, the challenging syllabus requires a high level of commitment.  The course, now in its twelfth year, aims to provide youngsters from across the UK with the training and insight to pursue their career in aviation and aerospace.  Graduates from the course are presented with their blue lanyard, which is worn on their  uniform.
There were 300 applications for the course and following an intense selection process, just 40 of the highest calibre students were selected.  The chosen cadets were then continuously assessed throughout the eight month course in order to maintain their place.
Cadets attended weekend training once a month on various RAF bases, and were given instruction by experts in subjects such as Air Traffic Control, Pilot Studies and Aerodynamics.
The course focused on improving instructional techniques and empowering cadets with the confidence to deliver lessons on these subjects.  The students from across the country were expected to communicate from home and complete group tasks in their own time.  At the end of the course, the students completed an essay and forty minute presentation on Air Power.  Zain discussed the importance of Space Power after conducting his research at RAF Shawbury.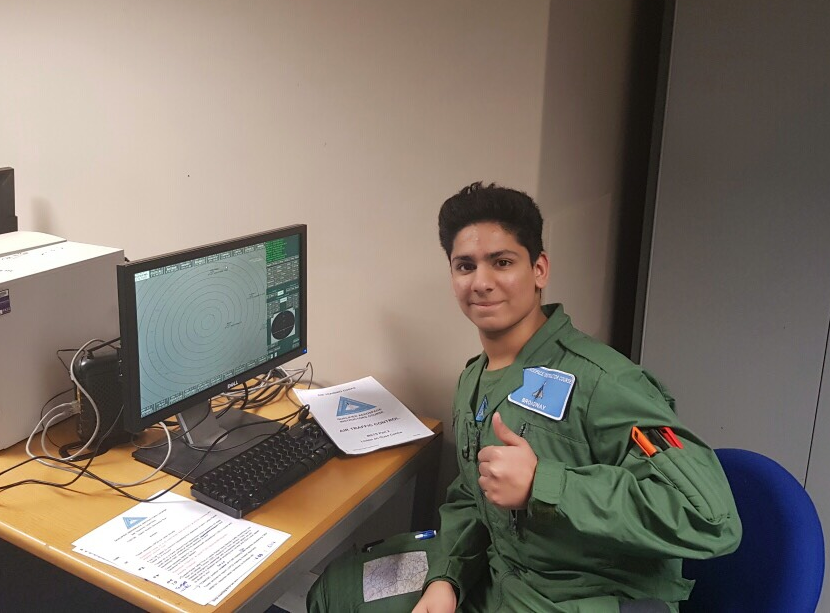 As one of the youngest cadets to complete the course, Zain was also studying for his GCSE exams at King Edward's School in Birmingham, who were delighted to help him balance the course commitments with his deadlines and his CCF (RAF) leadership.  Since April, he has used his new knowledge to start up a school Aerospace Society for pupils at home.
Mr James Butler, commented that 'he is a once in a generation CCF Cadet, lifting the aspirations and knowledge of our cadets and pupils to a truly professional level that always exceeds expectations'.
In place of the cancelled graduation ceremony Wing Commander Ian Revell, Officer Commanding QAIC, commented that "Corporal Aslam completed QAIC12 under what can only be described as challenging circumstances.  Attaining a solid set of results on all aspects of the course, Corporal Aslam rose to the challenges of different venues and different instructors with a positive attitude.  He should become an asset to his Squadron, Wing and Region as a Qualified Aerospace Instructor."
Corporal Aslam is looking forward to sharing his acquired knowledge with fellow cadets in the Corps.  He will be assisting on QAIC13 as an instructor and attending national events.
His Squadron Commander in the Air Training Corps, Flt Lt Emma Hart RAFAC, reflected on how proud she was and that she is looking forward to presenting him with his blue lanyard.
495 (Sutton Coldfield) Squadron Air Training Corps parade twice a week at their centre in Sutton Coldfield.
Find out more about the cadets or volunteering opportunities with your local detachments.