Exercise Dragon Sorbet is 37th Signal Regiment's annual skiing expedition to Kirtchdorf, Austria.  This year thirty-one personnel participated in both alpine and ski touring, with the to aim to complete the Ski Foundation Level 1-3 courses depending on varying abilities.
Upon arrival to Gasthoff Neuwirt in Kirtchdorf, the team wasted no time in descending into the village to collect skis and boots.  The weather was superb with bright blue skies and clean pristine snow, which are ideal conditions for both alpine and ski touring.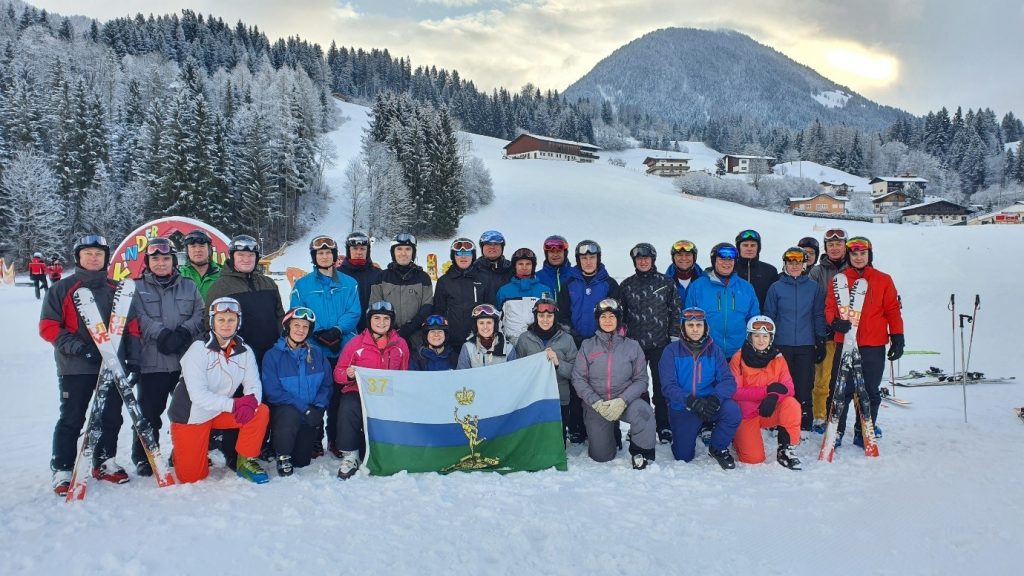 The Ski Foundation Level 2 and 3 groups started out on the journey to St Johann whilst the Level 1 groups completed initial skiing assessments.  With outstanding conditions the slopes at Kirtchdorf were ideal.
It soon became apparent that some individuals had skied before; the groups were re-jigged for those who were complete novices and those who at least could put boots and skis on (!)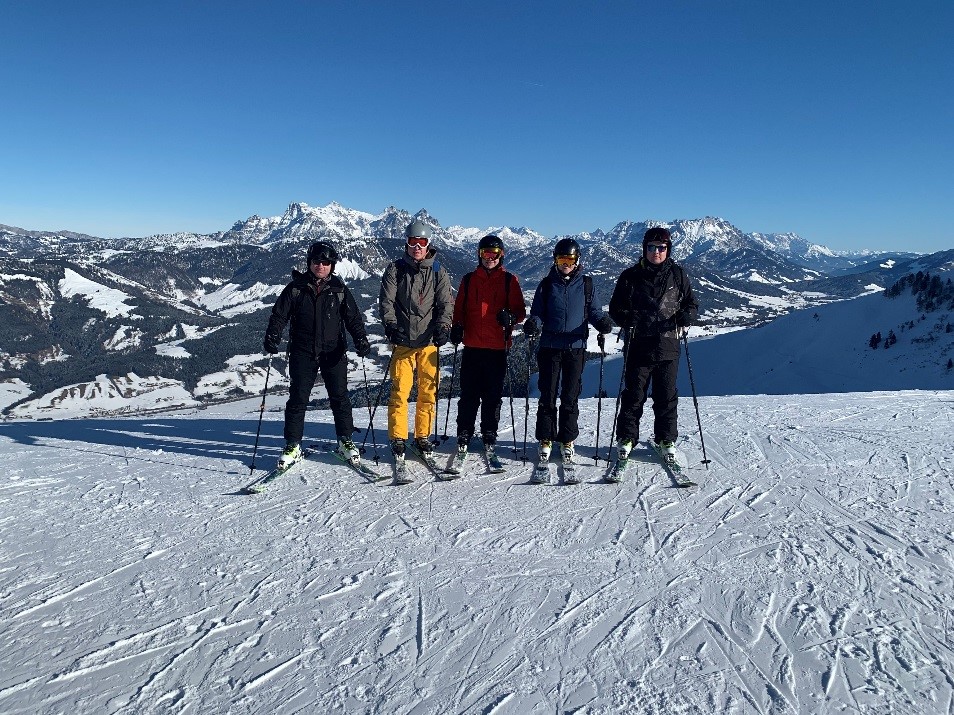 For skiers of all levels Kirtchdorf and the surrounding areas offer a plethora of runs from blue to black.  In total the 3 Lander area offers 171km of piste with 61 lifts over 13 different locations.
With at least 1m of fresh snow both Ski Foundation Level 2 and 3 groups were able to get some powder under their skis and in some cases, in their helmets and visors!
Conditions were almost balmy at times with temperatures at 1800m reaching +10c with only -5c in the valley.
The Ski Foundation Level 3 group consisted of individuals whom had attended previous exercises and were working their way through the Joint Service Ski Scheme.  The group made its annual trek up the Hahnenkamme, which involved a total of 5 hours jourmey from the start to the overnight hut.
Unlike last year where there was over 3m of snow, the group had to pick their way up the mountain between the rapid defrosting snow blanket.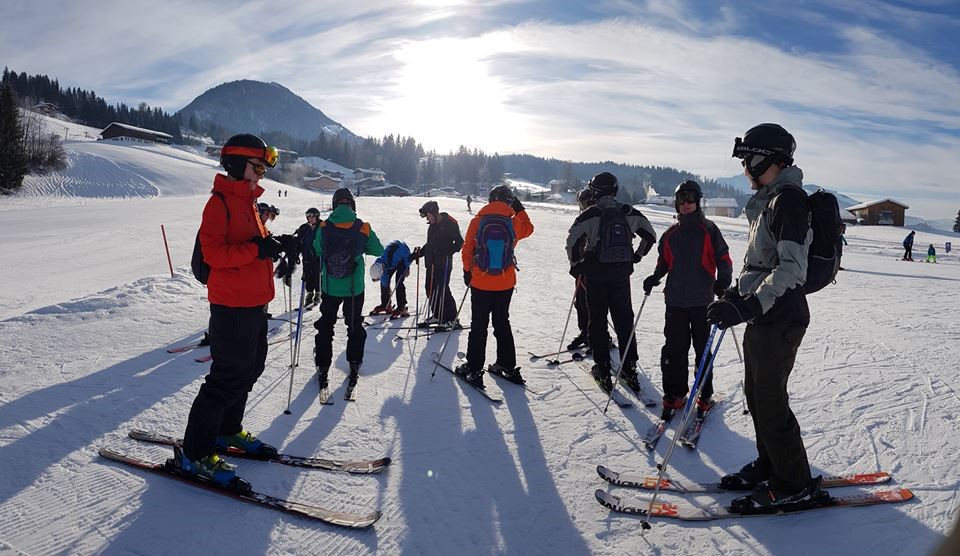 After a day in the beginners' area the Ski Foundation Level 1 group now ventured onto the area of Steinplatte.  For many of the novices the long blue runs proved to be both a mental and physical test.  Under expert tuition from the expedition's leaders the groups soon got to grips with the art of both the plough and plough parallel turn.
Due to the financial support from both the Royal Signals Corps Fund and Reserve Forces and Cadets Associations they were able to upgrade both the Ski Foundation Level 2 and 3 ski passes for one day.  The "All Star Pass" opens a further 200km of piste.  With superb weather both groups used this opportunity to great effect.  It enabled each member to lead a leg without having to ski the same routes.
Both groups achieved in excess of 30km of skiing both on and off piste over terrain completely new to them.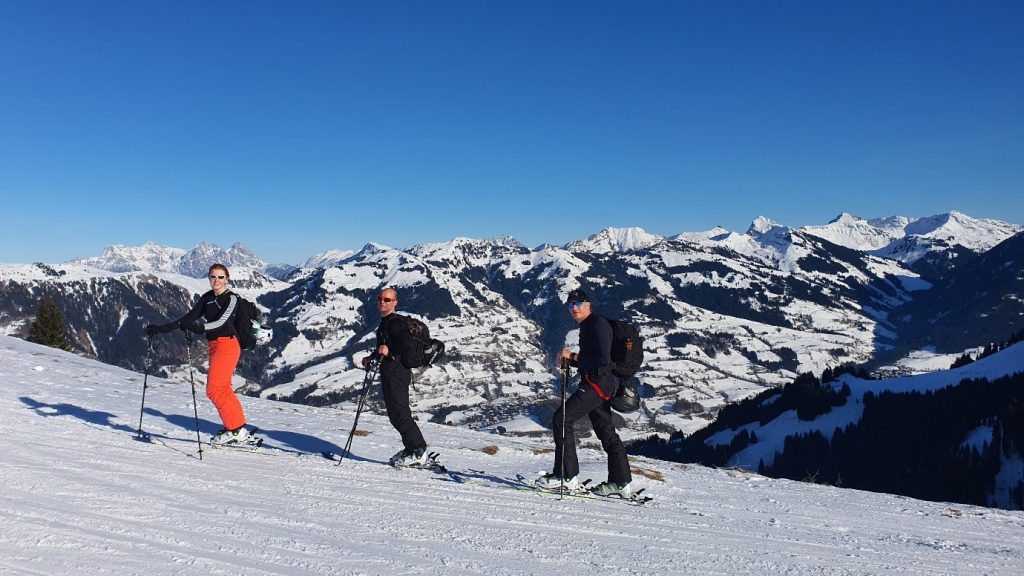 Part of the Ski Foundation Level 2 course requires the students to spend time off piste and going uphill, and the course objectives also cover avalanche drills and procedures.
As one of the skiing party is somewhat of an expert having been involved in two avalanches over her skiing career, this year the group were treated to something a little different – a simulated scenario-based injury from an avalanche.  As the shouts of "helfa, helfa, avalanche" soon drew the attention of the general public and passers-by, the Ocscar-worthy performance was brought to an abrupt end in order to prevent mass panic across the ski area!
Meanwhile the Ski Foundation Level 1 group completed their final assessments and it became apparent that the regiment now has some new budding skiiers emerging.  All fourteen level 1 students successfully passed and will now progress through the scheme.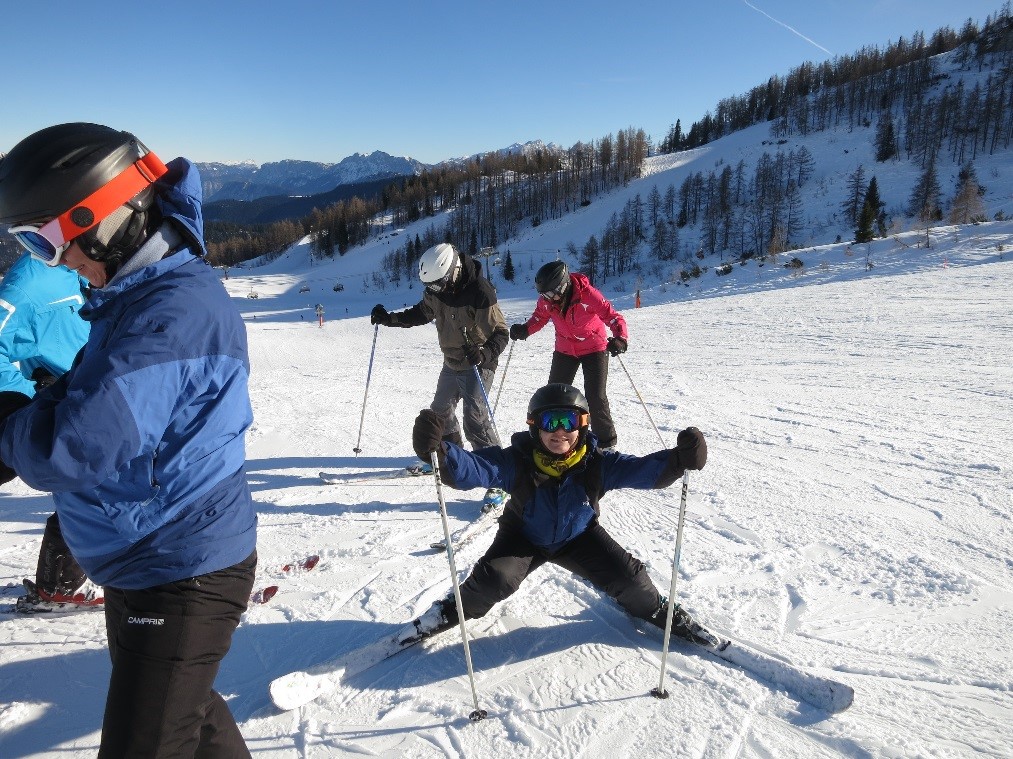 The final day allowed all the students to consolidate their week's tuition with a day of skiing independently of their instructors.  Whilst some groups spent a nice casual morning exploring the blue and a few red routes some individuals pushed themselves to the limit.
One member not only wanted to test his new-found ski techniques but also the validity of the expedition's MEDPLAN.  After, what seemed like an innocuous fall, a couple of injuries were unfortunately sustained – thankfully he was able to return with the main party the following day albeit straight to A&E at Birmingham's QE hospital where all wished him a speedy recovery.
Exercise Dragon Sorbet has once again provided members of the Regiment with an opportunity to experience alpine skiing and ski touring for the first time.  In all, fourteen novice skiers achieved Ski Foundation Level 1, thirteen students will progress to Ski Foundation Level 2, four students qualified at Ski Foundation Level 2 and two students have completed their foundation training and are now ready to embark on their Ski Leader courses.  Farewell to the Neuwirt for another year!
————–
As a member of the Army Reserve you not only get paid to learn military skills, leadership and teamwork, but you can also take part in a huge variety of adventure training such as skiing, rock climbing, trekking and scuba diving.
You could potentially learn to ski and race, build your technique, develop alpine and ski touring skills and obtain your instructor qualifications.
37th Signal Regiment's Headquarters are based in Redditch, with further Midlands-based squadrons located Birmingham, Coventry, Stafford and Nottingham.
Their main role is to provide networks and infrastructure in support of UK and overseas operations.  To find out more about the regiment visit their Facebook page here or contact them on 01572 599314.
You can find out more about the Reserve Forces on our web page here.