Serve and Protect CU, a Birmingham based company, received their Employer Recognition Scheme (ERS) Gold Award in 2020 and are fully supportive of the Armed Forces community, both in terms of employees and customers.
Serve and Protect CU is a not-for-profit financial cooperative, which helps to improve the financial resilience of those who serve the nation. They are here to help their members save, but also there if they need to borrow throughout their service career and beyond – with flexible repayments straight from their pay.
They currently serve over 7,000 military personnel, a core part of their membership, which includes Regulars, Reservists and veterans. Serve and Protect CU benefit from employing Reservists and veterans as they help fellow colleagues to better understand the day-to-day challenges faced by the Armed Forces community, and help their team refine their products and services to best suit their needs.
During Armed Forces Week Serve and Protect CU will be running a 'Nominate a Hero' campaign whereby their members and the wider Serve and Protect community can nominate someone that has been a hero in their eyes for a chance of winning a £100 Virgin Experience Day Voucher.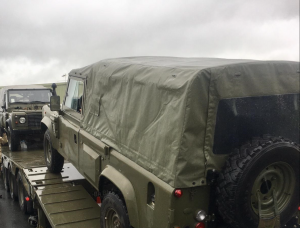 Jason Haigh is a Loans Underwriter with Serve and Protect CU and a Senior Aircraftman with 605 (County of Warwick) Squadron RAF Reserves, based at RAF Cosford. Jason is an MT Driver with the Reserves and since joining in 2016 he has obtained his driving licence categories C, C&E and D, Dangerous Goods Licence (ADR) and completed all the relevant military conversion courses.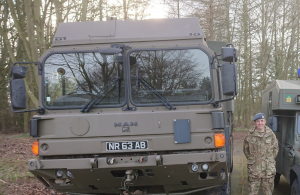 Jason commented on the support he has received from Serve and Protect CU, saying, "My employer is fully supportive of my Reserve commitments. They both pledge support and acknowledge the training I have undertaken (and continue to do so) to further develop my skills and abilities that are beneficial to both them and the Reserves.  As well as providing an additional 10 days paid leave, I know I will be given the time off work to attend any training events."
Find out more about 605 (County of Warwick) Squadron and how to join.
Find out more information about becoming a supportive employer.
Published 22/06/2021