Sandwell Metropolitan Borough Council (SMBC) is a proud signatory of the Armed Forces Covenant and works with the Armed Forces to help and support current and former service personnel and their families in the local area. They are an organisation that supports their Reservists, veterans and cadets.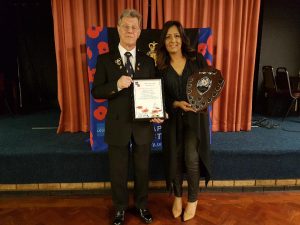 The council encourages Sandwell businesses, community groups and individuals to work with them to
pledge their support to Armed Forces personnel and their families as well as Reservists and veterans.
Having developed strong links with the three services through the Armed Forces Covenant, they also work in partnership with their local Army Reserve unit, 159 Supply Regiment Royal Logistics Corps and the Royal British Legion, to advocate the benefits of Reservists to the Sandwell region.
SMBC re-signed the Armed Forces Covenant in 2016, to review the direction, co-ordination and implementation of their Covenant Action Plan. They hold meetings three times a year to review their progress with their partner organisations and their youth services department are now working with the Royal Navy to develop leadership and development activities with the region's youth.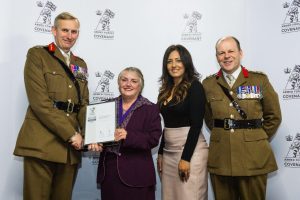 The council also employs several Reservists and have a supportive HR policy in place to support them during their annual camp training. They recognise the unique skills Reservists have and value the benefit that they bring to their organisation.
In 2016, SMBC received their Ministry of Defence Employer Recognition Scheme Silver Award for their support to the Armed Forces community.
Every year in Sandwell, SMBC host an Armed Forces Day celebration event to allow the people of Sandwell the opportunity to show support for the men and women who make up the Armed Forces community, from currently serving troops to Service families, veterans and cadets. A fun day for all the family including parade, music, activities and more is their way of saying 'Thank You' to those who work to protect our nation. The day also gives the people of Sandwell the opportunity to learn more about the Armed Forces community.
You can find out more about pledging your support and working with West Midland Reserve Forces and Cadets Association.
Published 24/06/2021