The Coronavirus pandemic has highlighted the importance of many groups in society, a shift in our attitude towards care workers, delivery drivers and shop workers, and many others.  This also has brought home the role the Armed Forces plays in the modern world.  Although it's not always seen or heavily reported on, the role of our soldiers, sailors and air personnel has always been to protect the security, independence and interests of our country at home and abroad.  In times of need, we see how military training, in developing key skills such as leadership, teamwork and organisation, as well as trade training such as engineering, medicine, procurement and project management, can act as a force for good in a troubled world.
How are our Armed Forces supporting the Covid-19 response?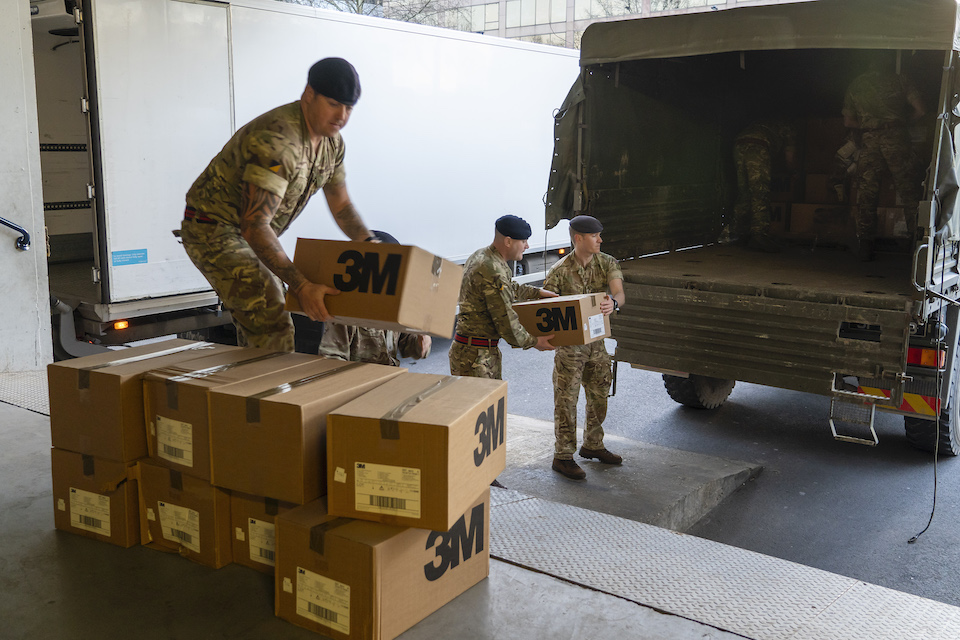 The British Armed Forces consist of the Royal Navy (including the Royal Marines), the Army and the Royal Air Force, with an overall strength of some 185,000 men and women (including 30,000 Reservists).  There are currently nearly 3,000 military personnel supporting the NHS and public services as part of Defence's newly established COVID Support Force.  They are part of 20,000 Armed Forces personnel currently held at high readiness.
A further 3,000 medics and logisticians from the Volunteer Reserves and Ex-Regular Reserves have been mobilised.  At the moment, only Reservists with specialist skills that meet specific requests for help from other government departments will be called out.
The Reserves are also playing their part in the contribution to the COVID Support Force.  Reservists are people who hold down a civilian job and also give up their spare time to train and serve alongside the regular forces.  There are just over 2,000 Reservists across the West Midlands, with more opportunities for people to join.
How can businesses show their support to the Armed Forces?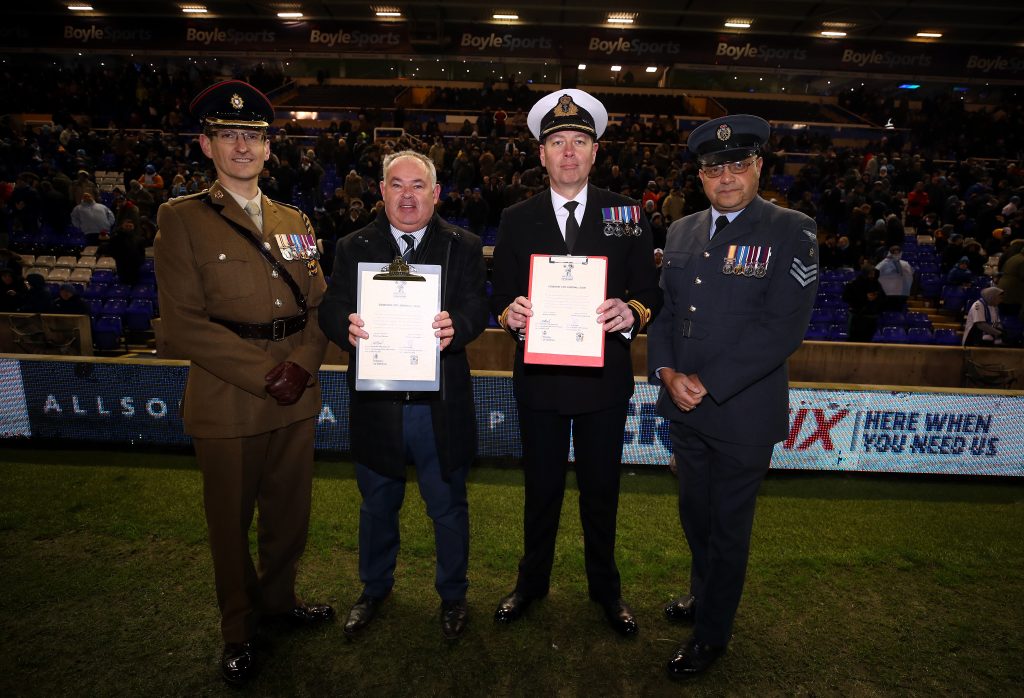 One of the ways that employers can show their support for the Armed Forces community is by signing the Armed Forces Covenant (AFC), over 5,000 have been signed since 2014.
This is a voluntary pledge and helps builds a two way relationship between businesses and Defence, helping to raise awareness of the immense contribution that those who serve, or who have served, and their families, make to everything we do.  Businesses may write their own pledges, but they must include two core statements:
No member of the Armed Forces should face disadvantage in the provision of public and commercial services compared to any other citizen.
In some circumstances special treatment may be appropriate, especially for injured or bereaved Armed Forces personnel and their families.
Each organisation is also encouraged to offer support in ways appropriate to their situation and capacity, with the covenant document including examples of other pledges they can commit to.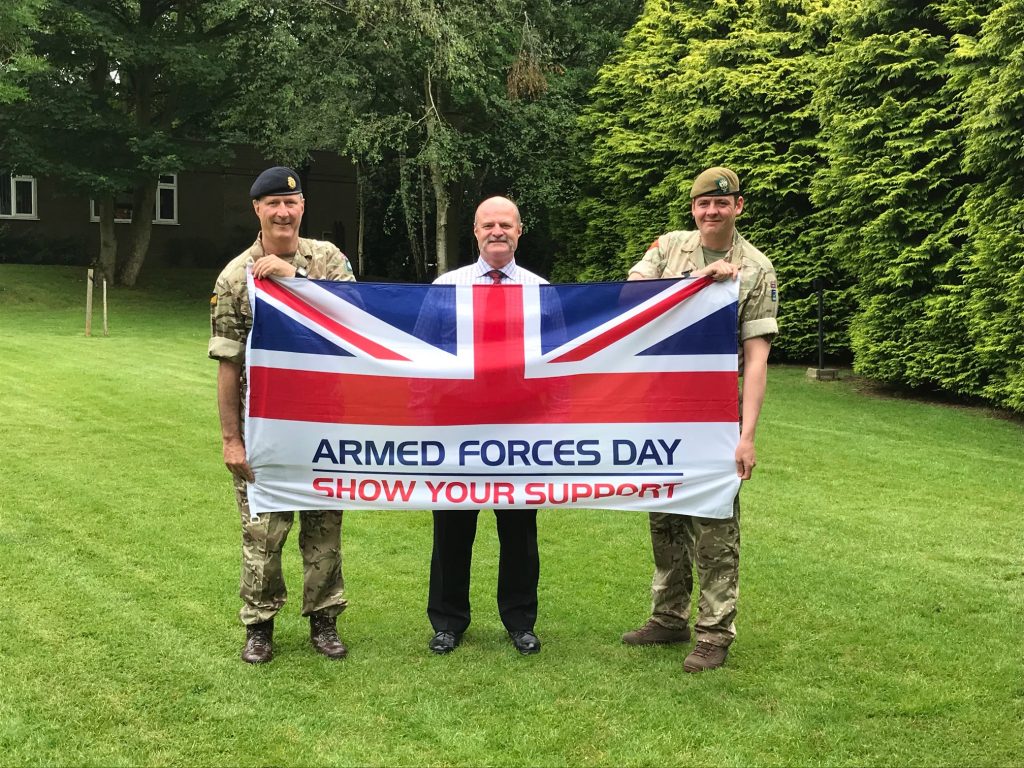 As the Regional Employer Engagement Director, my role supports business with the fulfilment of their pledges, providing advice on the recruitment of ex-forces personnel and their families, HR policies for Reservists, working with military charities and much more.  There are (normally) military engagement events throughout the year which provide excellent networking opportunities, as well as the chance to meet military officers and learn more about the work of the UK Armed Forces.
Armed Forces Week launches on Monday 22nd June, an opportunity to show your support via social media posts (#ReservesDay #ArmedForcesDay). You can also #SaluteOurForces – where you take the opportunity to pay tribute to our Armed Forces by sending in a photograph of yourself or family or colleagues saluting.  The West Midland Reserve Forces & Cadets Association (@wmrfca) can offer guidance on any ideas that businesses have to get involved in this.
How can I sign the Armed Forces Covenant?
Here is a quick guide on the steps to take to sign your covenant:
Find the AFC template document at  https://www.gov.uk/government/publications/corporate-covenant-pledge
Edit section 2 of the template document to outline your own commitments to the armed forces community. None of the template pledges in section 2 are mandatory – all the pledges can be changed to areas of interest and what you wish to commit to.
Add your company name and logo to page one of the Covenant pledge.
A senior representative will sign page one
Scan and email the completed document to the AFC team (AFCovenant@rfca.mod.uk).
Head Office will register your Covenant, and reply with an AFC logo and T&Cs for its use. Your AFC pledge will be uploaded onto the website.
Promoting your signing of the AFC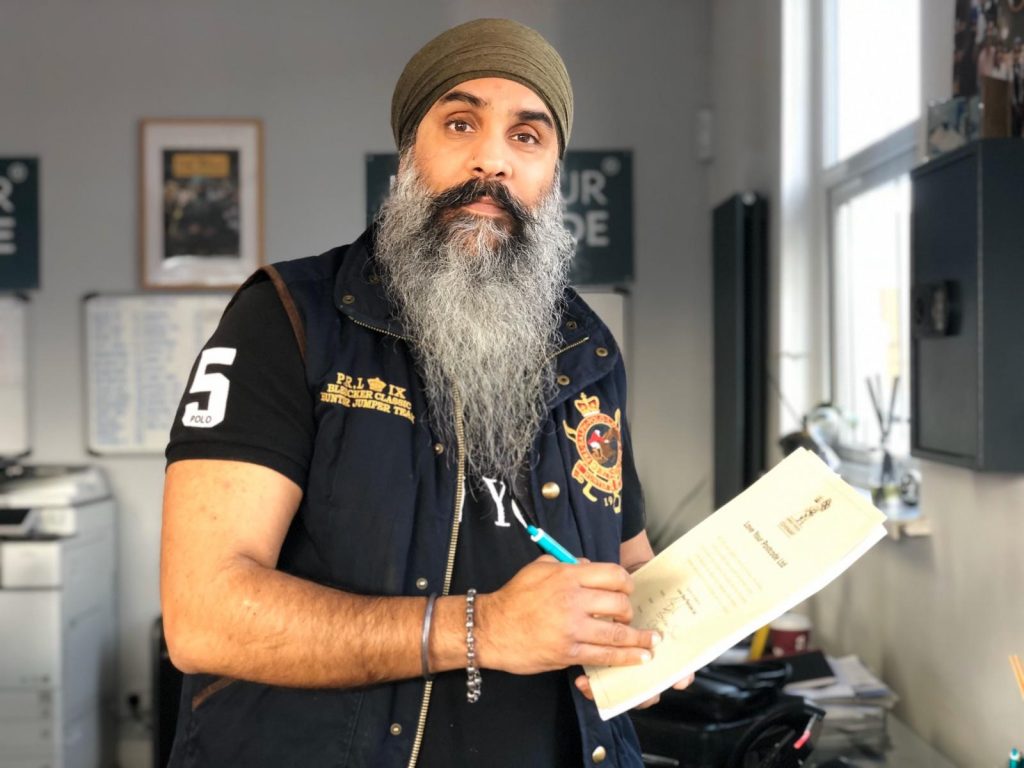 Many employers over the years have marked the occasion of signing the AFC by holding a public event.  These are always very well received events and offer a business the chance to publically promote their AFC internally and to partners/customers. As you're aware, this will not be possible for a while.
We are therefore inviting senior representatives of a business to take a photo/make a video with your covenant and post onto your social media channels.  It will be great to see business leaders at this time publically show their support for the Armed Forces by saying a few words about their pledges.
What can I do next?
WM RFCA staff are working remotely but we are still fully contactable via email and phone. Do feel free to get in touch with regards to your signing of the AFC, or ways your business can get involved in a mutually beneficial partnership with Defence.
If you would like to speak further about the benefits of partnering with Defence through the AFC, please do contact the Employer Engagement team – wm-reed@rfca.mod.uk
Thank you for your support!
Bobby Birdi and Phil Sinclair
Regional Employer Engagement Directors