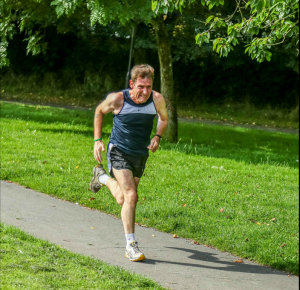 Running a 10k may be a challenge for a lot of people, but not for retired Army Major Eamonn Coogan MBE (58), who is all set to take on the Great Birmingham 10k, which was due to place on 31 May 2020. Although the event will no longer take place in May Eamonn is planning on taking part in #GreatRunSolo, where he can complete his 10k anytime up to 31st May and will still receive his medal. Running the event this way allows everyone to continue fundraising whilst staying in line with the Government advice of once a day exercise.
Throughout his thirty-five year career Eamonn, from Smethwick Birmingham, has taken part in several events and made it his mission to raise as much as possible for charity, an endeavour he is continuing with in his current role as Cadet Executive Officer for the Royal County of Berkshire Army Cadet Force.
This time Eamonn will be running for Combat Stress and started his fundraising campaign on his wedding day to Gail in September 2019 by asking guests to donate to the charity rather than buying presents.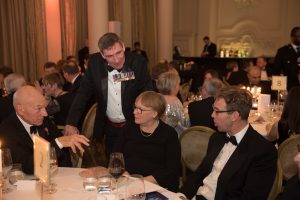 For the last 100 years Combat Stress, the leading charity for Veteran's mental health, has been helping former servicemen and women deal with issues like post-traumatic stress disorder (PTSD), anxiety and depression relies solely on donations to provide the services required.
Eamonn says: "When a veteran asks for help Combat Stress develop a programme of treatment and support to meet their individual needs whether that be an hour a week at a peer support group meeting close to home or a six-week residential PTSD treatment programme at a specialist centre."
Eamonn, from Northfield, first joined the Army Cadet Force in 1974, as a fit and enthusiastic 12-year-old reaching the position of Cadet 4 Star Regimental Sergeant Major of the Warwickshire and West Midlands Army Cadet Force, before joining the regular Army in 1979.
Now in his late fifties, Eamonn's lifetime of fitness means he's ready and looking forward to taking on this challenge and although the plan of a new course incorporating the historic heart of Birmingham, its latest developments and world-famous heritage sites was exciting he will still look forward to completing the 10k near his home.
Serving in numerous ranks and fifteen countries during his career, Eamonn was promoted to Major in 2008 and awarded the MBE in 1999 for leadership, initiative and hard work during his time in the 1st Battalion The Royal Irish Regiment.
Now married to Gail, the couple have six children and five grandchildren between them and Eammon is keen for them to follow in his running footsteps, well aware of the positive impact exercise can have on our mental health.
Eamonn continues: "Today we all know that invisible injuries can be just as hard to cope with as physical ones. This mission of Combat Stress is to help veterans cope with the present; tackle the past and take on the future. My mission is to raise as much as possible to help make this happen."
To donate to Major Eamonn Coogan's fundraising campaign visit https://www.justgiving.com/fundraising/Eamonn-Coogan2