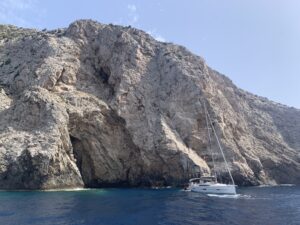 Over the summer students from the University of Birmingham Air Squadron (UBAS) travelled to Croatia for a week of Adventurous Training on board yachts.
UBAS is based at RAF Cosford in Shropshire and has approximately 75 students from West Midlands universities, with around 30 students recruited each academic year. Students are RAF Reservists, with the rank of Officer Cadet.
The University Air Squadrons were created to give university students incredible experiences and the opportunity to learn valuable skills to attract students into a career as an RAF Officer. Students are entitled to Reservist pay for the activities they take part in, and those interested in joining the RAF are fantastically placed for application help and advice. However, there is no obligation to join the RAF after graduation, and the skills and experiences acquired will boost employability in any chosen career path.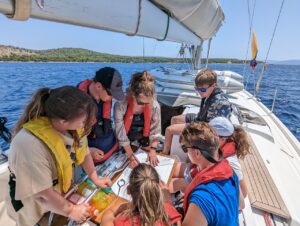 Although there is a big emphasis on fun with adventure training trips, there are learning objectives behind it and in this case it was to develop confidence, leadership and a teamwork ethos.
Following one flight and coach trip the students arrived at the yachts in Sibenik, with enough time for familiarisation and a brief before calling it a day.
Throughout the trip the students took turns to try the different roles on the yacht, such as skipper and cook.
The students sailed around part of Croatia's coastline with a circular route from and to Sibenik, mooring at five locations throughout the week and covering a total of 244 miles sailing.
As the week developed the students learnt new elements of sailing and navigation techniques, with chance to practice more as the week went on. The last and maybe biggest challenge was to navigate in the dark. The week of learning was interlaced with additional activities such as a dingy race, sightseeing and cave exploring.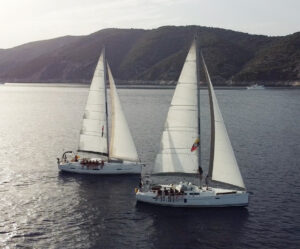 All the students enjoyed this great opportunity and managed to develop their leadership and command skills through a "skipper of the day" rota in addition to navigation exercises, in which one student would direct the group from one marina to another for the day using nautical charts and a compass.
West Midland RFCA are pleased to have been able to help this trip happen by contributing to the cost. As a not for profit organisation income generated from our Alternative Venues lettings element is available for our Reserve and cadet units to bid on for trips or items they need help funding.
Find out more about the University Officer Training units.
Published 11/10/2022