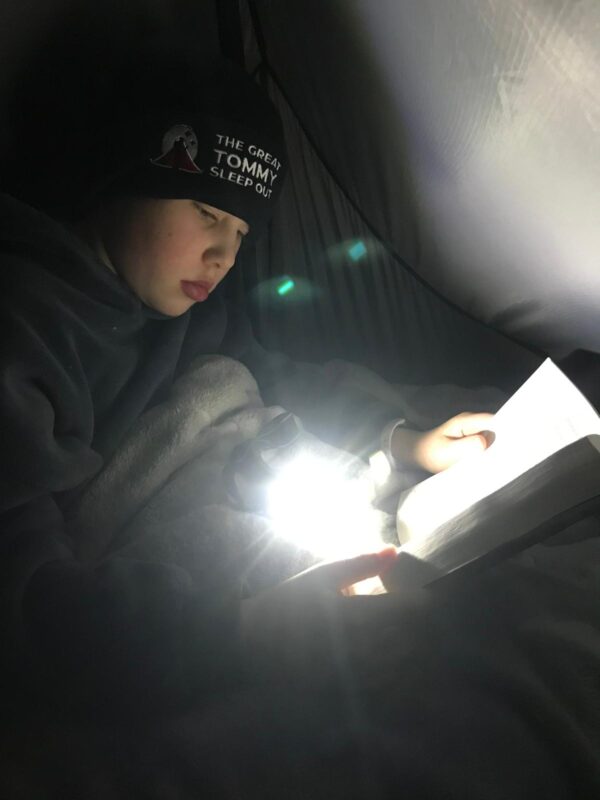 An Army Cadet from Staffordshire camped outdoors every night in March to help raise funds for charity.
Cadet Jacob Moody pitched a tent in his garden to take part in the RBLI's 'The Great Tommy Sleep Out 2023'.
After finding an online link to the challenge and learning that over 6000 ex-service personnel sleep rough in the UK, he wanted to take part to help support the cause.
With the UK experiencing extreme weather conditions in March, Cadet Moody's quest saw him sleep outside for 31 days in challenging conditions.
Jacob said, "It was a very good experience, however during the windy times the wind howling past kept me awake sometimes. But it was fun waking up to the snow and I never got cold as I had a nice hot water bottle, and my sleeping bag as well as my quilt.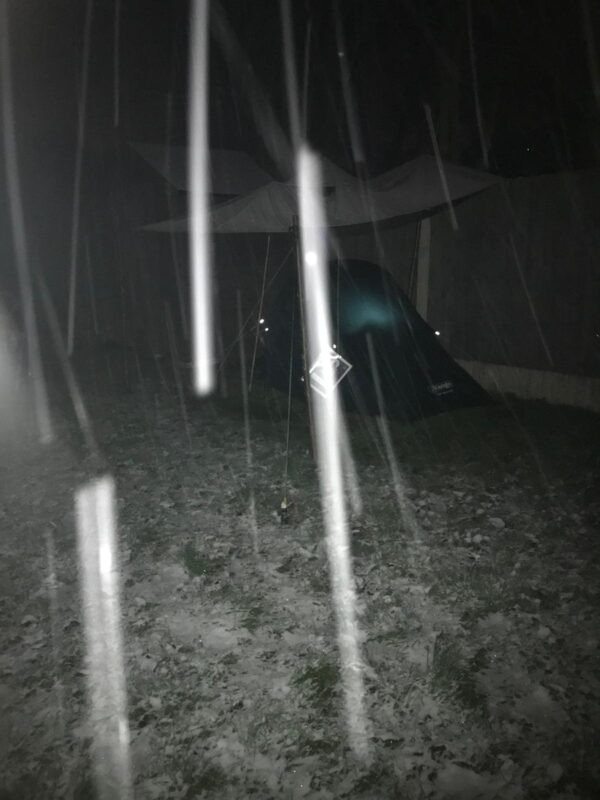 "I feel very proud of myself, and I will always look back on this as a big learning experience. When times get hard I will look back at this and think if I can do this, then I will be to do a great deal more."
When asked for words of wisdom and advice to share with anyone considering taking on a similar challenge, he added: "Try your hardest and you will always be able to look back and remember the good times!"
To date Jacob has raised £2591.00 for the charity.  In recognition of his dedication and fundraising he was awarded with the Uttoxeter Detachment Coin.
The coin is usually given to senior cadets who excel within the detachment. Having only been with the detachment for a year, the award is testament to his hard work and commitment.
Major Easterbrook, Officer Commanding of C Company, presented the award to Jacob.  He said: "It was a fantastic achievement to sleep out for so long, and to do it for such a worthwhile cause makes us all so proud of him."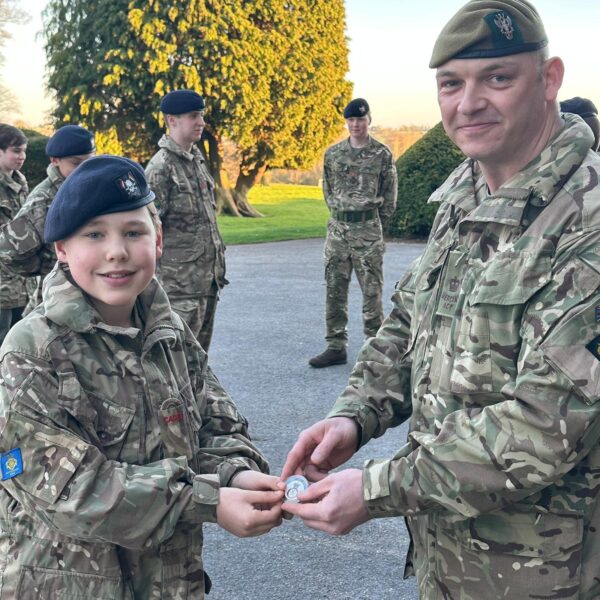 Cadet Moody's fundraising and donation links can be found on his Just Giving page.
The Uttoxeter Detachment is part of C Company, Staffordshire & West Midlands (North sector) Army Cadet Force. The county is home to over 1200 cadets, supported by 200 adult volunteers, based across 38 detachment locations.
Cadets are welcome to join detachments from the age of 12 (and in Year 8 at school) and adult volunteers can help to support the cadet units from age 18 years and over.
If you are interested in gaining new skills, meeting new friends and experiencing new adventures with the county – as a cadet or adult – please visit Staffordshire Army Cadet Force's webpage.
Visit our Cadet Forces webpage to learn more about similar opportunities in our region with other detachments.
Published 04/04/23