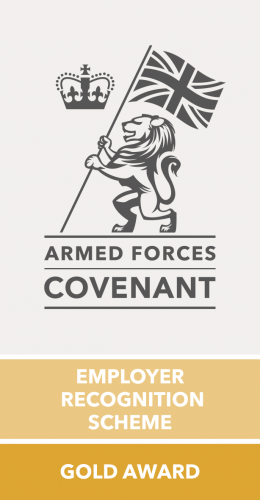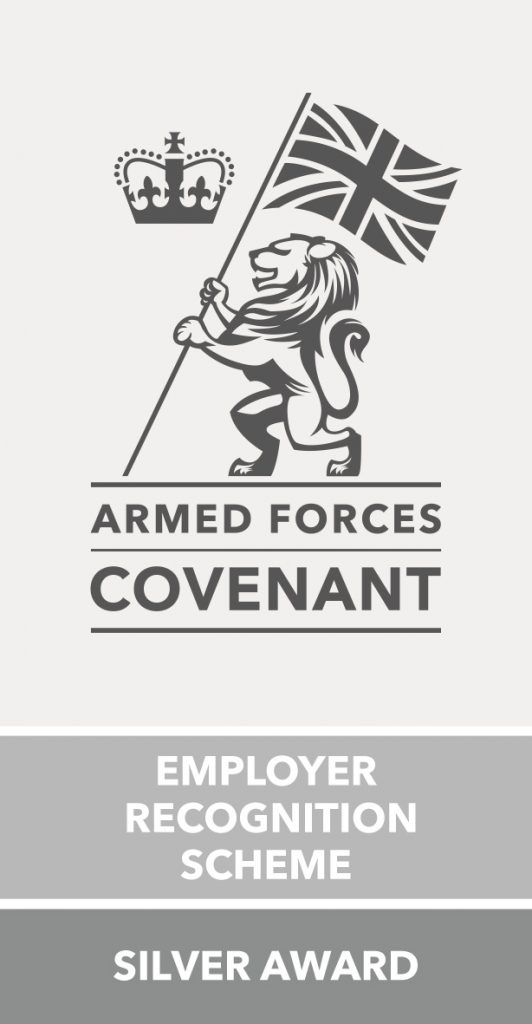 The expression of interest window opened today for employers looking to receive Silver and Gold Award status in 2021 through the Ministry of Defence's Employer Recognition Scheme (ERS).
The Employer Recognition Scheme, now in its eighth year, recognises those companies that support the Armed Forces community by proactively demonstrating a forces-friendly approach as part of their recruitment process.
Silver and Gold employers are recognised for having supportive HR policies for Reservists and Cadet Force Adult Volunteers. They work with government-funded agencies to support service leavers and veterans to transition successfully into the civilian workforce.  They also actively promote the benefit to business of partnering with Defence through the Armed Forces Covenant.
Our ex-military personnel and Reservists can bring highly valued skills into the civilian workplace, with the Chartered Management Institute estimating their training value at over £8,000. Reservists are given world class training to develop essential core skills such as leadership, management, planning, problem-solving and communication.
Interest in the ERS scheme has grown alongside the number of Armed Forces Covenants signed by businesses. The Armed Forces Covenant is a promise from the nation that those who serve or have served in the Armed Forces, and their families, are treated fairly.  At present, 6,200 organisations have signed the covenant, making public pledges of support to the Armed Forces community to show that they are valued by society.
Our Association is on hand to support employers in the West Midland region with their ERS applications. Bobby Birdi, Regional Employer Engagement Director for the West Midlands, said, "By offering employment to Service leavers, granting flexible leave for Service spouses and partners before and after deployment, and supporting Reservists, these employers ensure that men and women who have done, and continue to do, so much for our nation are treated fairly. ERS winners stand out as employers that truly go the extra mile.
Find out more about the Employer Recognition Scheme or complete an expression of interest.
A toolkit is now available for employers to support with this year's nominations. For more help and advice, please contact Bobby Birdi at wm-reed@rfca.mod.uk
View a complete list of which organisations have already signed the Armed Forces Covenant.
Published – 11th January 2021