At the end of June cadets from Rockwood Academy Combined Cadet Force (CCF), located in Birmingham, attended their annual camp at Warwickshire and West Midlands (South Sector) Army Cadet Force (ACF) Cadet Training Centre in Bramcote, Warwickshire. In order to meet with the required COVID-19 guidelines the camp was split into two parts, with two separate groups of cadets involved.
The start of the week saw 15 students from Year 10 complete their advanced Army Proficiency Certificate (APC) Expedition for their Bronze Duke of Edinburgh Award. The six boys and nine girls were split into three groups for a busy three days outdoors around Bramcote.
Day one was their preparation day where the cadets practiced navigation, completed their route cards and set up their own camping areas ready for the night. On day two the cadets navigated themselves around a 12km route, where they took photos of the flora and fauna local to Bramcote and the surrounding area. Their final day was completing a 8.4km walk.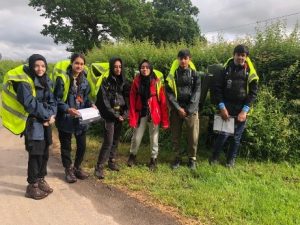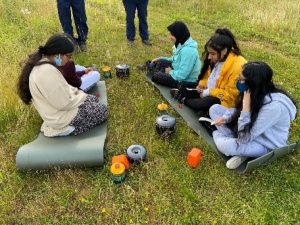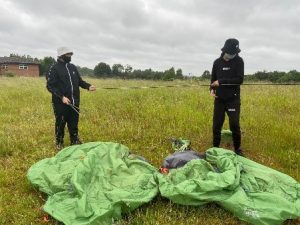 All of the students were successful in completing their APC Expedition, which is an amazing achievement as the cadets have now all completed their Bronze Duke of Edinburgh Award in full.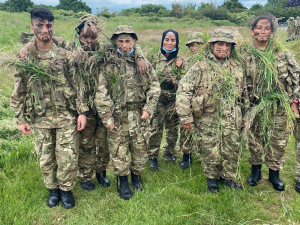 The second part of the week saw 20 Year 8 students attend camp for a five-day residential. The week started off with Fieldcraft training and testing by members of E Company 8 Rifles, a Shrewsbury based Army Reserve unit.
Days two and three gave the cadets the opportunity to complete a variety of activities including navigation, military knowledge, drill, firing on the 25m range and an activity display by 8 Rifles.
In the evening the students were taught how to use a stove and cook a meal along with how to pack a bergan, after which they went on to set up camp and camped outdoors overnight.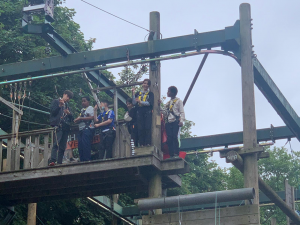 On day four the students completed their expedition, with a 10km walk using their navigation skills, after they had cooked their own breakfast and went on to complete a 10km walk,  The day was completed by the cadets cooking their own evening meal.
The fifth and last day was an activity day at Challenge Academy in Baggeridge Country Park, where the cadets took part in teamwork activities, high ropes, climbing walls and the challenging leap of faith, which really tested their fear of heights and resilience.
It was a busy week, which all cadets thoroughly enjoyed and benefitted from.
Find out more about the Cadet Forces or Rockwood Academy.
Published 04/08/2021