Refurbishment works at an Army Cadet Force (ACF) building in Staffordshire will bring a fresh start for their cadets once they are able to return to face-to-face activities.
The centre, which is based at Pinnox Street in Stoke-on-Trent, is home to the Tunstall ACF Detachment, part of the Staffordshire and West Midlands (North Sector) ACF.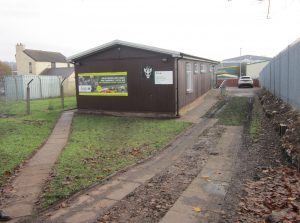 As a 1970s 'Spooner' type hut, the timber-clad structure was beginning to show signs of disrepair and wear.  Originally a leased site, our Association was fortunate to be offered the land on a freehold basis in 2019 and the decision was made to purchase it.
To give the centre a new lease of life and benefit the cadets who use it on a weekly basis, a 16-week long full refurbishment was undertaken to modernise the facilities.
The tired external cladding was replaced, new windows and doors were fitted and a new roof was installed.  External groundworks were completed which included the tarmac driveway, retaining wall, slabbing, a new flagpole, entrance ramps and steps.  The existing fencing was also replaced with new 3 metre high paladin security fencing.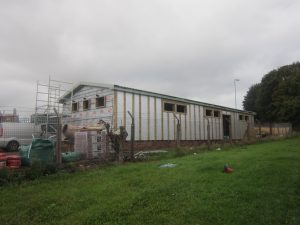 Overseen and directed by our Association's Estates Team, and working in partnership with local contractors, the majority of the refurbishment works were completed by the Three Pines Building Company.  Additional support came from architects at Spector Design Limited and quantity surveyors at HCT Construction Consultants Limited.
Not only have the works improved the site visually, but also the modernisation works have brought new environmental and economical improvements.  The centre is better insulated and has more efficient heating and LED lighting, which will help to reduce its carbon footprint.  The new fencing will also provide a higher level of security.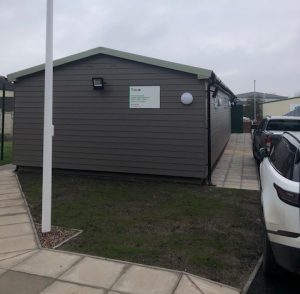 Completed prior to the second lockdown, the hut was officially handed over to Staffordshire ACF at the start of December 2020.  Similar refurbishments have been completed at other detachment buildings, most recently at 1046 (Fordhouses) Squadron Air Training Corps in Wolverhampton, with others in the pipeline for the future.
Find out more about the work of our Estates Team and how they support the Reserve Forces and cadets in our region.
Find out more about opportunities with Staffordshire Army Cadet Force, as a volunteer or cadet.
Published – 27th January 2021