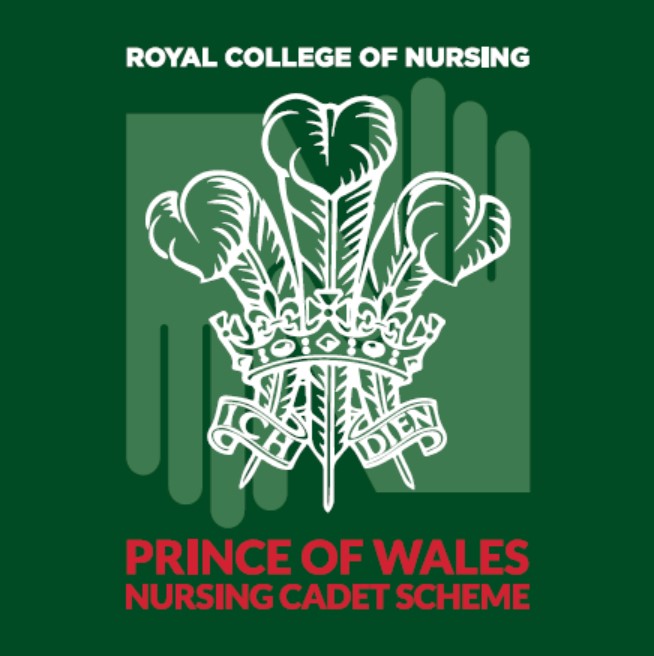 In January 2021, Holly Lodge Combined Cadet Force (CCF) became the first CCF in the UK to start the Royal College of Nursing (RCN) Prince of Wales Nursing Cadet Scheme.
The RCN set up the initiative, which is sponsored by HRH Prince of Wales, for young people aged between 16 and 25.  One of the provisos for the scheme was that the cohorts had to be under the umbrella of a Uniformed Youth Organisation.  Beginning as a pilot scheme in Wales, the first groups to embark on the program started in the Army Cadet Force (ACF) in Wales.  Further cohorts have followed within St John's Ambulance Wales and more ACF contingents in London, Berkshire, Devon and Dorset.
The scheme aims to develop and prepare the cadets for life and potential employment within nursing.  Run alongside their usual Cadet Force activities, it combines 105 hours of guided experimental learning, which includes modules and a local placement.
Holly Lodge School already offers Health and Social Care qualifications at both Level 2 and Level 3, which proved an ideal match for the new scheme.  After interviewing their existing sixth form cadets, and recruiting new cadets to join both their RAF and Army sections, they had a strong cohort of their own to begin the new phase in their learning.
The offers for places were emailed in December and two cohorts of cadets started the scheme in January 2021.  One of the places was awarded to one of their younger Cadet Force Adult Volunteers (CFAVs), who is currently studying Pharmacy at the University of Birmingham.
Each week the cadets have taken part in virtual parades, with members of both Holly Lodge CCF and RCN staff completing a carefully constructed syllabus and accompanying works books.
Part of the scheme is to offer the cadets an observational clinical placement in a Hospital or Health Care setting.  This could be in one of the over 350 different careers in the NHS, from Paediatrics to Accountancy, Theatres to Construction.  The school is currently in talks with Sandwell and West Birmingham Hospitals NHS Trust and University Hospital Birmingham, about helping with the placements of these cadets locally.
Once the course is completed, each cadet will gain a certificate from the RCN.  The Army Cadets will also receive the beret and cap badge from the Queen Alexandra's Royal Army Nursing Corps.  They will also automatically become part of the RCN Prince of Wales Nursing Cadet Scheme Alumni, which launches in April 2021.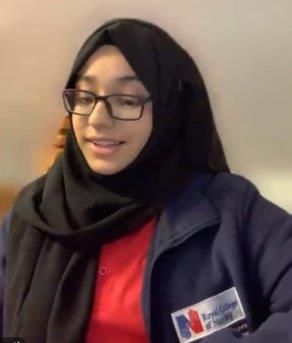 The scheme is a fantastic opportunity for any cadet or CFAV, aged between 16 and 25, who has an interest in any aspect of the Health and Social Care sector.
As well as providing wider experience for those looking to pursue careers in the sector, it will also be an asset to CVs and could be the extra element that a further education provider or employer is looking for.
The Assistant Head Teacher from Holly Lodge School, commented, "We are so proud and happy that everyone involved is working hard to make this opportunity happen at such a difficult time.  Thinking of the future of our students and the opportunities they have been offered… let's be great together."
On being accepted on to the programme, one of their cadets said, "Thank you for accepting me into this great programme, I am very excited to get started.  Can't wait to start the course!"
Their Head of Health and Social Care echoed their sentiments, adding, "This is the most exciting thing that has happened in all my time in teaching."
If you are interested in finding out more about the scheme or how you can apply with your own cadets, please contact wwyllie@holly-lodge.org in the first instance.
Find out more about the RCN scheme on their webpage. Learn more about the Combined Cadet Force.