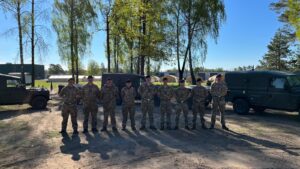 During May, nine members of 37 Sig Regt were attached to 4 MERCIAN to provide Information Communication Services (ICS) capability and support on Exercise IRON WOLF 22; a NATO exercise being hosted by the Lithuanian Enhanced Forward Protection Battle Group.
The exercise began with a four day road move to the host country. With differing time zones and with long driving hours through the day, the mettle of soldiers on the driving party was tested from the get go.  Everyone showed incredible professionalism and determination during the course of the move that saw us travel through Holland and Germany, before reaching in Lithuania.  Upon arriving in country and transiting to the training area late in the evening, the Signals Detachment bedded down for the night in Company HQ.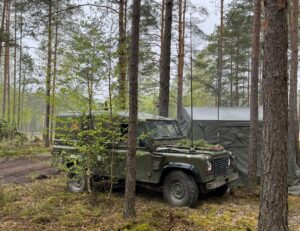 After a few hours' sleep we sprang into action, beginning with a check on all of the equipment we'd bought with us to ensure that it was serviceable post the road move.  This involved powering up the Land Rovers, elevating whips and testing communications.  Dismounted equipment such as PRC355 and PRC354 radios, as well as ground-spike antenna kits were also assembled and checked to ensure their operability.  The majority of 37 Signal Regiment were detached as Platoon Radio Operators (Plt Rad Ops), or assigned to other duties in providing ICS and support. I was fortunate enough to be attached to 2 Platoon as their Radio Operator, where I'd be responsible for ensuring the Company/Platoon net was constantly manned, relaying all relevant information to the Platoon Sergeant and Platoon Commander.  My role also involved verifying the integrity of radios at available opportunities, checking the configured net was correct and batteries were sufficiently charged for tasking's that we'd be completing.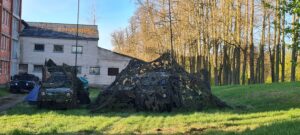 Whilst attached to 2 Platoon, I was able to work / meet with partner forces from a variety of NATO nations; Lithuania, Germany, Netherlands, Norway and even the USA.  This is something that, as a Reservist, is often quite rare.  During the course of the exercise, I was able to put into practice my combat communicator skills, providing ICS support to the Platoon in various scenarios and in a variety of locations.  This tested both myself and the platoon I was attached to and was incredibly beneficial, providing great training value as well as lessons-learned.  I can quite honestly say that the exercise was both testing and eye opening, and something I'll look forward to taking part in again during future iterations of Exercise IRON WOLF.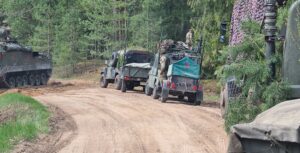 Find out more about 37 Signal Regiment.
Published 27/07/2022