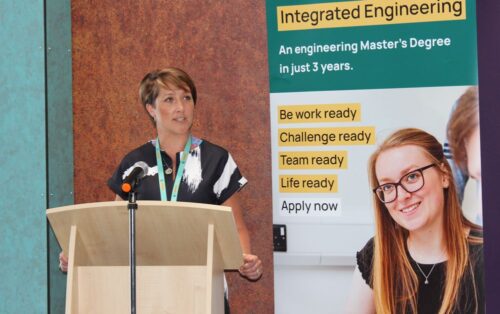 The third annual NMITE Military to Business Showcase opened its doors at a brand new venue on Reserves Day in June, welcoming guests and exhibitors to the Shell Store in Hereford.
Hosting the event in collaboration with Landau Limited – and with support from our Association and sponsors the Shell Store, Coffee Cart, the Chambers of Commerce and Shaun Leavy – organisations from across the training, healthcare, travel, technology, craft, food and drink and hospitality sectors came together to showcase their forces-friendly organisations, and promote potential career and development opportunities to those in the wider forces community.
Over the past three years NMITE has worked closely with the veteran and military communities in Hereford and surrounding locale to provide opportunities for learning, access to employment and upskilling, particularly within the fields of engineering.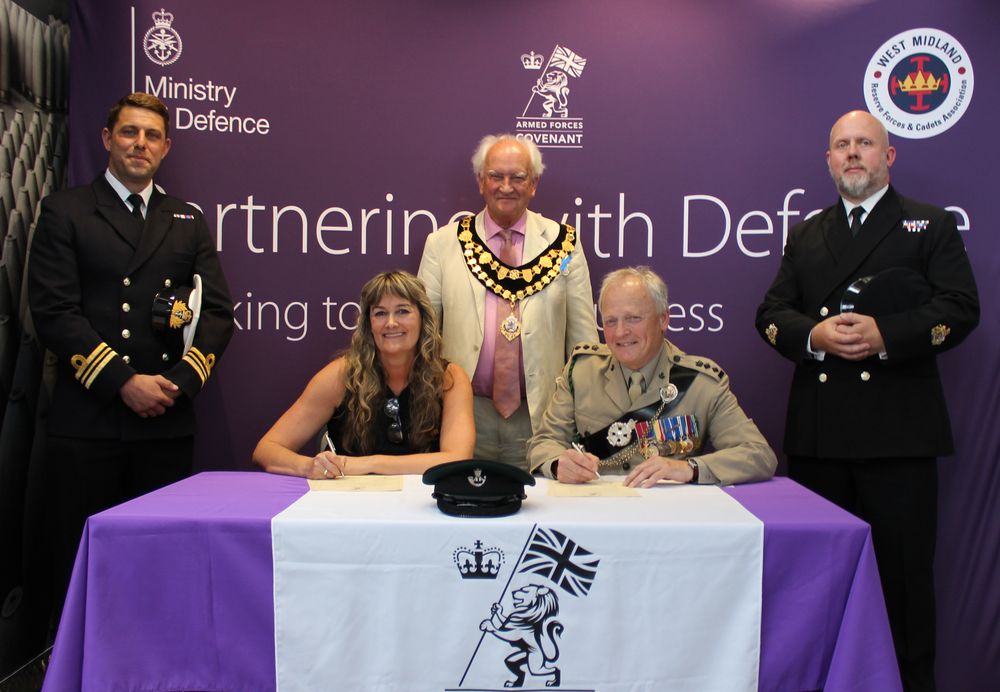 Samantha Lewis, NMITE's HR Director, said at the event that,  "As a daughter of a veteran, I know full well the struggles that some veterans face when leaving the forces, and finding their place within the community can be quite difficult. So the support today is remarkable – thank you."
Also speaking at the event, Chief Executive Officer at Landau Limited, Sonia Roberts, shared how their organisation is supporting veterans and the Armed Forces Covenant, reflecting on their journey to becoming an Employer Recognition Scheme Gold Award winner.
Guests also heard from Phil Sinclair, West Midland RFCA Regional Employer Engagement Director, Lieutenant Commander Adam Beasley RN from Birmingham University Royal Naval Reserve Unit, and Colonel Andy Taylor OBE DL, about how the proactive support of organisations, employers and the local community is vital to supporting veterans, Reservists and those in the wider forces family.
St Michael's Hospice Hereford, HMS Automated Gates and Kingspan Limited also publicly pledged their support by signing the Armed Forces Covenant, which was co-signed by Colonel Taylor.
Wye Valley NHS Trust were also formally presented with their Employer Recognition Scheme Silver Award from 2021.
Find out more about the Armed Forces Covenant and employer support.
Published 27/07/22