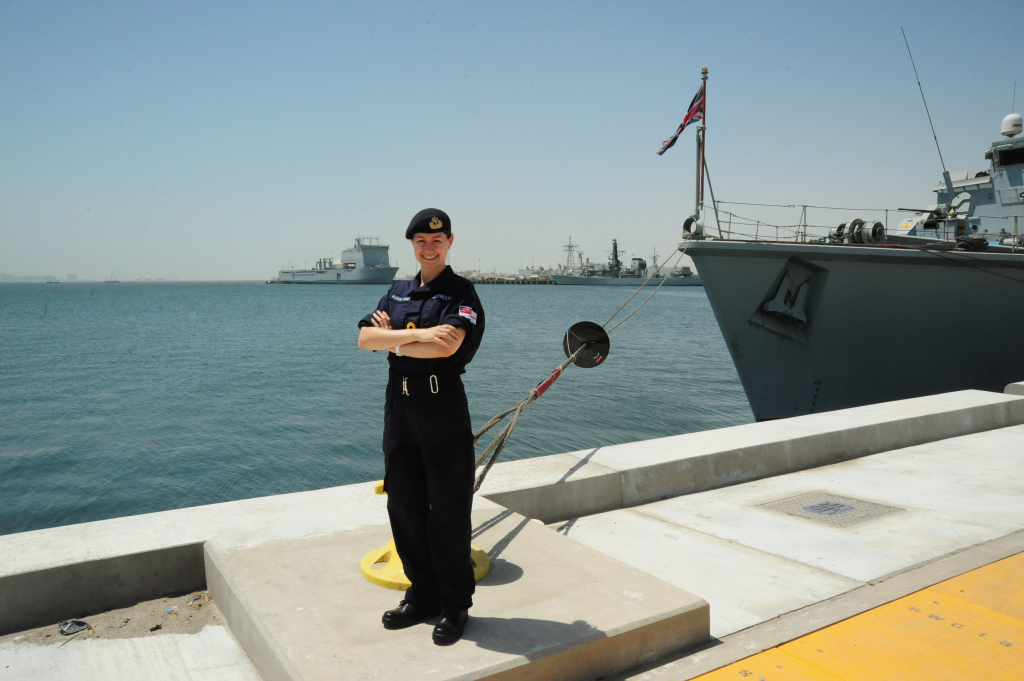 A Halfords employee and military Reservist is celebrating this year's Reserves Day from the Gulf.
Charlotte Kertrestel (29) is a member of the Royal Naval Reserve and will be spending Reserves Day deployed with the UK Maritime Component Command (UKMCC) headquarters in Bahrain as part of a six month mobilisation.
Charlotte, who joined Halfords as a Digital Product Owner in 2018, said: "I joined the Reserves to do something a bit different from my everyday job, so spending six months working overseas in a military environment is a great opportunity for me. I'm hoping that being exposed to different organisations and ways of working will teach me new skills that I can bring back to Halfords."
Reservists are members of the UK Armed Forces, and can be mobilised to serve on operations around the world. Reserves Day, formerly known as 'Wear Your Uniform to Work Day', is being celebrated by a number of Reservists from the Royal Navy, British Army and Royal Air Force.
"A lot of people probably think a military career isn't compatible with a full time civilian job, but for me the Reserves has taught me so many skills that I use everyday in my role at Halfords.
"Whether it's giving presentations to large audiences, chairing meetings or briefing senior managers, the confidence and leadership experience has definitely helped develop my civilian career."
On completion of her deployment, Charlotte will return to Halfords and will continue serving in her spare time at the Royal Naval Reserve Unit HMS FORWARD in Birmingham.
Find out more about the Royal Naval Reserve.
Find out more about HMS FORWARD and how to join their detachment.