A Royal Naval Reservist is encouraging other service leavers to consider a career with the Reserve Forces.
Simon Richards works for Atheniem, an independent Tactical Data Link and C4I consultancy and training organisation who specialise in providing operational and technical support.  After leaving the Royal Navy and starting his new civilian career with Atheniem, he took the plunge and applied to join the Royal Naval Reserve.  The rest is history as he shares in his story below…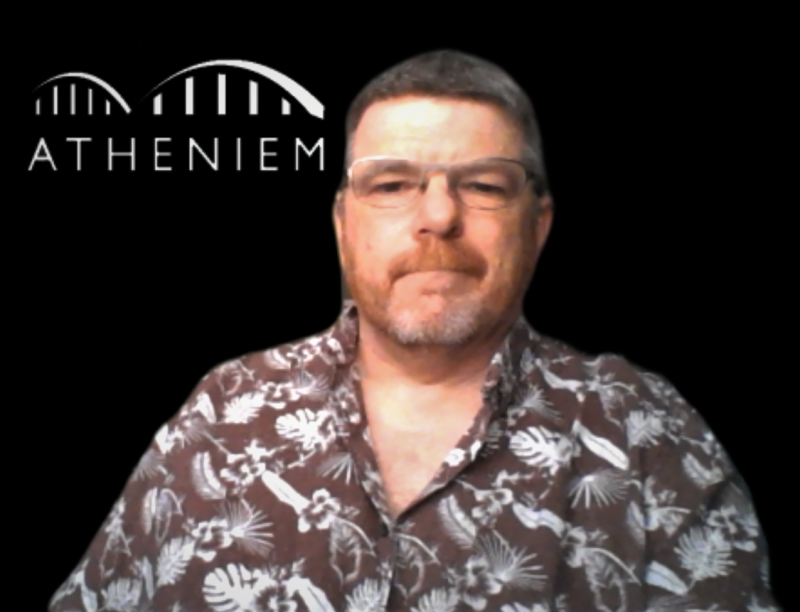 There is an oft heard phrase in the Forces; "Don't worry, you fall into a job after service, you have so many transferable skills", but it didn't help quell the anxiety for me.  Even with eighteen months to go I could already feel the "ground-rush" as time accelerated towards my end date; especially as a job I thought I had in the bag had dragged out and eventually fell through (although I later realised it wasn't really what I wanted, and I had fortuitously dodged a bullet!).
OK, it's different for everybody, and there's no doubt about it, you do have transferable skills.  Especially if you have a positive attitude towards either managing your career into posts that will give you knowledge and experience that directly translates into something the job market is looking for.  Or if you diligently use your learning credits to boost your qualifications.   Add that to your leadership, management, teamwork, self-confidence, can-do attitude and all those other core military attributes, and you will present well to the market.
I was lucky enough to serve my last period of my service as a trials officer for Boscombe Down, which involved carrying out ground and flying assessments of software updates to the radar mission computer system in the Sea King ASaCs Mk7.  That got me deep into Link 16 and allowed me to develop my knowledge in an area I was particularly interested.  I have always been a bit of a geek and this allowed me to get into the ones and zeros and into nuances of interpretation of standards.  Just up my street, and I had decided reasonably early on that working in that field was my aim.
My last few years also gave me access to some contacts in industry and in the surprisingly small Tactical Data Links consultancy community; I made an effort to be at the right meetings and make contacts, and it was eventually networking that secured my future with Atheniem.
As a small company run by ex-service personnel, they acutely understood the benefits of employing service leavers.  Luckily, my skills were just what they were looking for, and they obviously liked the cut of my jib; more to the point I liked them and what they did, and their stance and reputation in the datalink community.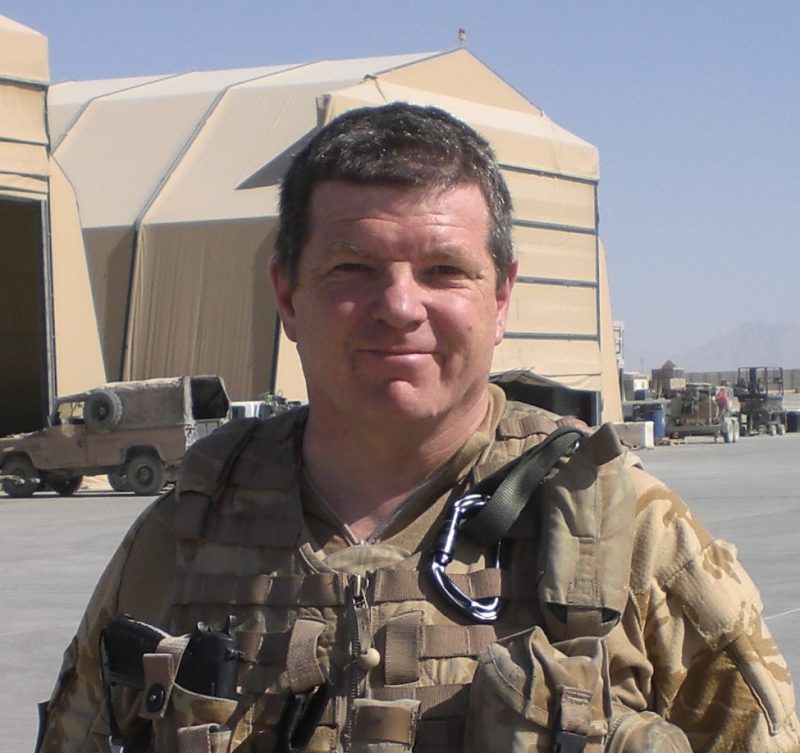 They integrated me as quickly as they could within my resettlement period, working within the resettlement rules and allowances to form a streamlined transition into the company; my Resettlement Officer was a key enabler in this period.  When I eventually reached my last day in the Royal Navy, the next day (my 55th birthday!) I was already up and running with Atheniem and had already been involved in representing the company and taking part in training and business development activities.
I applied to join the Royal Naval Reserve (RNR) Air Branch quite early in my resettlement period, probably too early for the branch to even consider!  I was proud to serve (I'm probably one of the only people to have joined the regulars three times – although that's another story!) , and wanted to continue to serve, albeit in a limited fashion.  I also figured that it would stand as a useful fall back if I wasn't able to gain employment; there is plenty of work for reservists, especially given the Government reservist policies and there continued reliance on a reserve force. Not only that, but I knew that one way to retain some of the camaraderie, access to knowledge and experience and to see projects through that I had been working on was to join the RNR Air Branch.
Something I had not realised fully was that many companies find reservists particularly attractive; all the benefits of the attributes associated with ex-service personnel are maintained on a regular basis and a company that supports reservists attracts service leavers of high calibre. Of course, let's be honest, a defence associated company having an employee who is also a reservist also benefits from a certain amount of their general corporate service knowledge and a network of serving personnel. Clearly there are strict confidentiality boundaries you must not cross, but they are easy to manage and Atheniem totally understands and embraces that; their business completely depends on being, and being seen to be, fiercely independent.
My RNR work mixes easily with my role in Atheniem; with my specialist knowledge and background in the programme, I provide consultancy-type services to the Merlin Helicopter Force, assisting with the development and procurement of the new CROWSNEST capability.  The role is similar to that I would be providing if I were under an Atheniem contract; in fact, I am currently contracted into the MoD doing just that for a new fixed wing capability covering engineering in similar sub-system areas.
I have always been encouraged to support my RNR role within the company; they see it as a positive so the answer is always an emphatic "yes" and then sort out the details rather than a "Oh I don't know about that" and have to fight for the time. Unfortunately due to circumstances beyond my control I was not able to make my minimum days last year and missed out on my bounty, but there has been no pressure from the RNR, and it was never really about the money anyway.
It's been nearly two years since I joined the RNR and I can thoroughly recommend taking the option to join the Reserves; I look forward to what this year brings (it's been a bit odd so far!).  My advice to serving personnel is to seriously consider the Reserve option (no point burning a bridge), make sure you investigate all the opportunities under the resettlement rules and use the time to your advantage, use your standard & enhanced learning credits if you can (unfortunately it's a failing in the system that many professional courses are not eligible for ELC),  and above all; network, network, network!
Find out more about the Reserve Forces.